Heart engagement rings are a very romantic ring. Its center diamond is a heart cut diamond or in a heart shaped setting. These engagement rings might or might not hold up very well, though. Here is what you need to know about these types of diamond cuts and heart settings.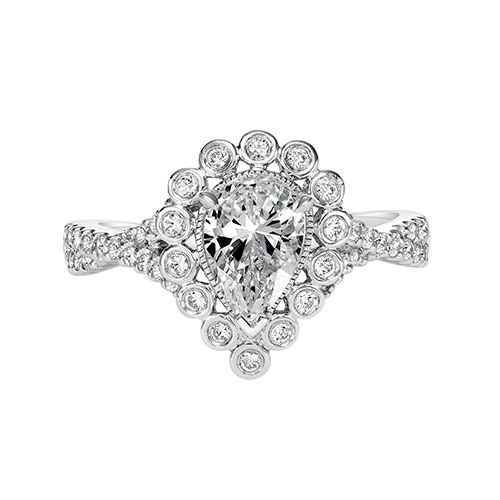 Pear Shape Diamond Engagement Ring by ArtCarved Bridal
Heart Engagement Rings
There are a couple of different kinds of heart engagement rings. The first is the one everyone thinks of when they think about getting this type of ring and that is an engagement ring that has a heart cut diamond as the center stone. These are so pretty with the rounded edges up top and a fine point on the bottom. But that point at the bottom can be very problematic. It can easily break off, leaving you heart broken. Some ladies want this type of ring, regardless. It is most important to have that shape of diamond. If you go this route, make sure the setting protects that point very well and have it checked by your jeweler several times a year to head off any problems. The other types of heart engagement rings are those that have a heart setting. These rings look like they have a heart shaped diamond, but they are actually several diamonds together to form the look of a heart or a pear shaped diamond. These settings usually use brilliant round diamonds and will give a lot more sparkle than a heart cut diamond. It is a lot safer, as well, with the round shape being very stable and next to impossible to break or crack.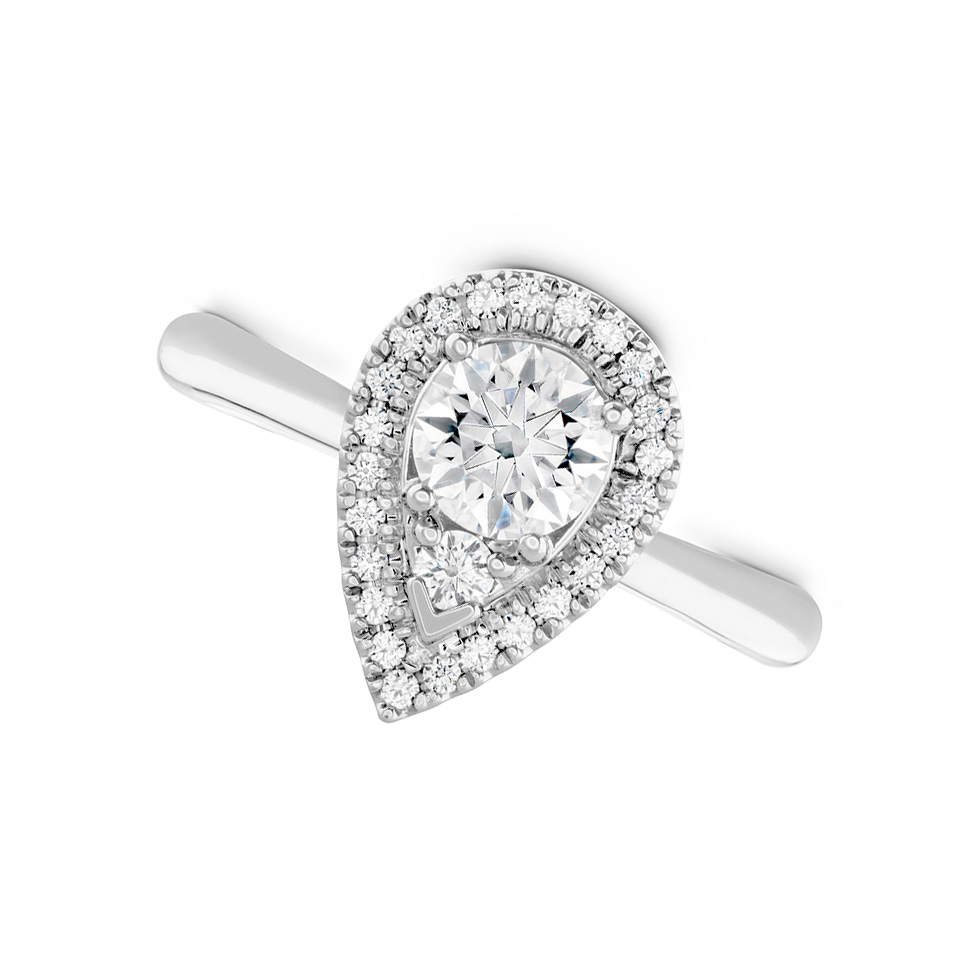 Destiny Tear Drop Shape Halo Engagement Ring by Hearts on Fire
Ben David Jewelers
Here at Ben David Jewelers we carry both types of heart
engagement rings
. We carry very affordable choices and top of the line designer brands that our customers love. We are happy to sit with you and show you a variety of heart shaped rings so that you can find the one that is perfect for you.