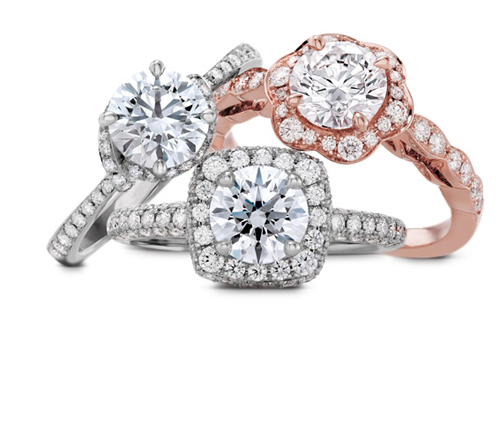 Hearts on Fire Engagement Rings
Hearts on Fire has a unique and quite beautiful cut of diamond. This special cut makes their diamond a particular favorite for diamond engagement rings.  This famous diamond brand also designs earrings, necklaces and rings for the right hand.
Hearts on Fire
Every diamond that Hearts on Fire cuts has a little ring of hearts inside the diamond. You need a jeweler's glass to see it, but once you see it you always know it is there. This is one of the reasons that Hearts on Fire is a very popular choice for engagement rings. Who wouldn't want a little ring of hearts dancing around inside their engagement ring?
Earrings, Pendants and Right Hand Rings
Hearts on Fire is usually associated with engagement rings and wedding bands, but they design many other beautiful pieces of jewelry, also. Their earrings and pendants are spectacular. Their right hand rings are of every girl's dream. Their designs are tasteful, stylish, and both classic and trendy.
The Aerial Double Circle Necklace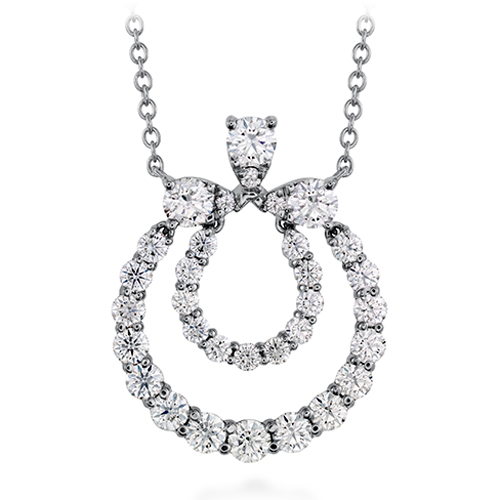 Hearts on Fire Double Circle Necklace from the Aerial Collection
This Hearts on Fire beauty has a double circle of diamonds as a pendant on this necklace. The two horseshoe shaped partial circles are linked with a pear shaped diamond effect. This Aerial Double Circle Necklace has been a favorite on Pinterest, being shared over and over again, a clear sign it is popular with the ladies.
The Aerial Triple Diamond Necklace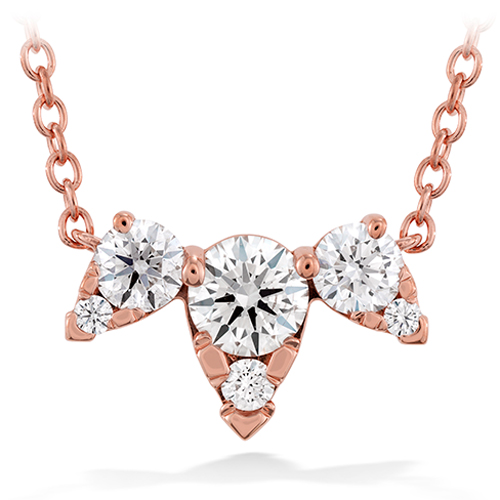 Triple Diamond Necklace from the Hearts on Fire Aerial Collection
Rose gold has been very popular this year, but this beautiful Hearts on Fire necklace also comes in your choice of yellow gold, white gold or rose gold. This is a creative variation on the classic diamond pendant by making three pear shaped effects using varying sizes of white diamonds.
Diamond Earrings in Many Styles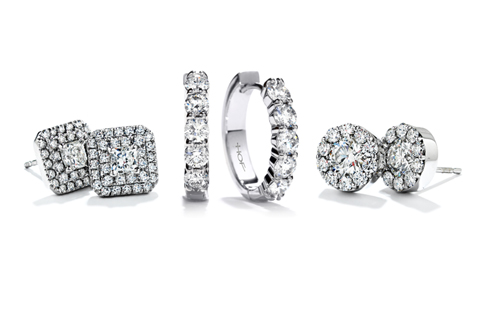 Collection of Hearts on Fire Diamond Earrings
Hearts of Fire designs many gorgeous earrings in numerous styles, gold color choices and diamond choices. There is a style for every girl. And really, they are all so beautiful that none of them could possibly be a wrong choice.
Right Hand Rings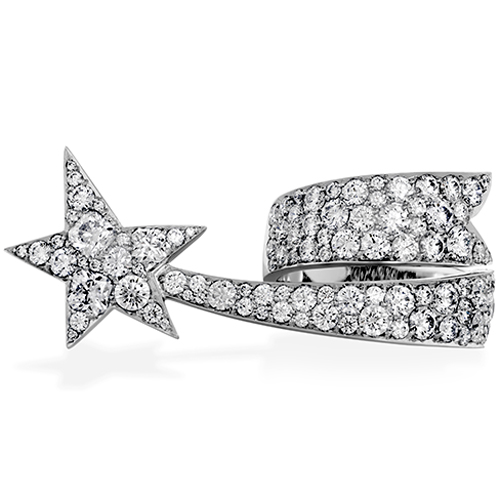 Hearts on Fire Two Finger Diamond Ring
Not all Hearts on Fire rings are engagement rings! They also have been very busy designing incredible diamond rings for the right hand. Take this Hearts on Fire right hand ring from the Illa Collection for example. It is a trendy, two finger ring with a diamond studded star shooting across the hand.
Where to Find Hearts on Fire Jewelry
Ben David Jewelers carries the Hearts on Fire brand in their store in Danville. This store serves the Danville, Eden, South Boston and Martinsville areas, but shipping is also available. You can stop in the store in person to browse or possibly find what you're looking for on the website online.