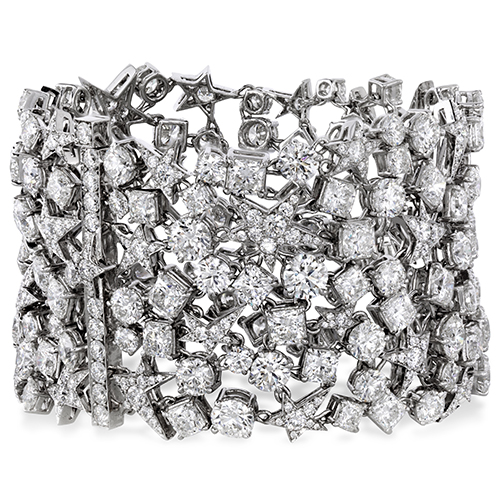 Hearts on Fire is a company you might think of when you want a romantic gift. Their special cut of diamond leaves a ring of hearts inside the diamond. As you move the diamond around in the light then you can see it dance. How romantic is that? But this designer jewelry brand makes more than engagement rings. They have lots of beautifully designed diamond pendants, bracelets and earrings, too.
Hearts on Fire
The prices on rings, pendants and bracelets designed by Hearts on Fire vary greatly. You can expect to pay close to $1,000 for the least expensive items. The higher end items can be $475,000 or more.
Charmed Horizontal Beaded Cross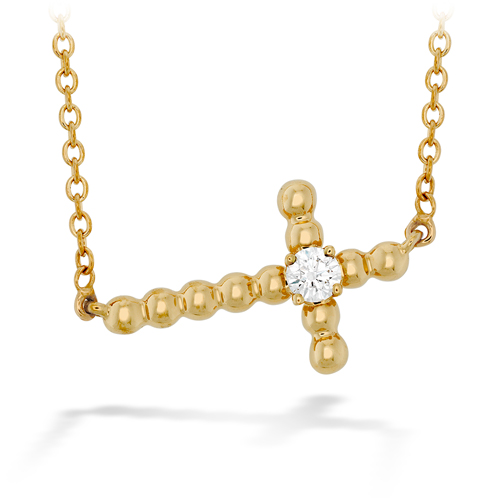 This beautiful Christian cross designed by Hearts on Fire has a center diamond that is approximately .08 total carat weight. The cross is made from 18K gold in your choice of rose, yellow or white gold and it features a beaded look. This pendant is part of their Charmed collection, so you can add other matching pieces later on.
Virtuous Multi Diamond Pendant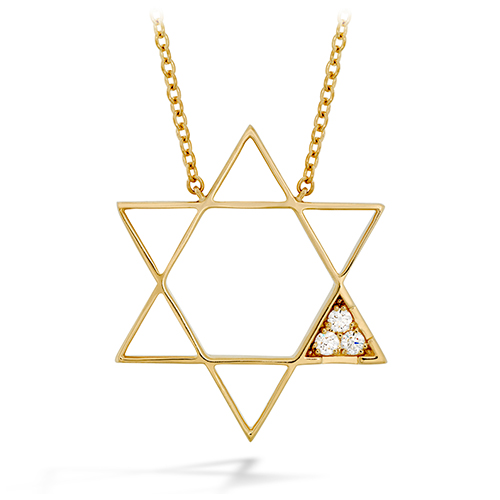 The Virtuous Multi Diamond Pendant is a Star of David design and includes three small diamonds in the lower right point. The total diamond carat weight is approximately .10. You can choose from three different colors of gold: rose, white or yellow. It has two chain loops to hold the star upright and to keep it from flipping over.
Joy Right Hand Ring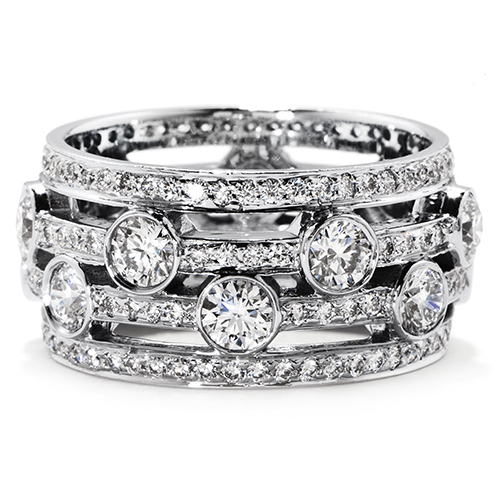 The Joy Right Hand Ring designed by Hearts on Fire is sure to instill joy into the heart of any person who is the recipient. It is four bands of 18K white gold in one ring and features 2.50 carats of diamonds. It looks like four rings stacked on the finger, but they are attached for a more controlled appearance. This ring boasts a whopping 152 diamonds.
Aerial Diamond Bracelet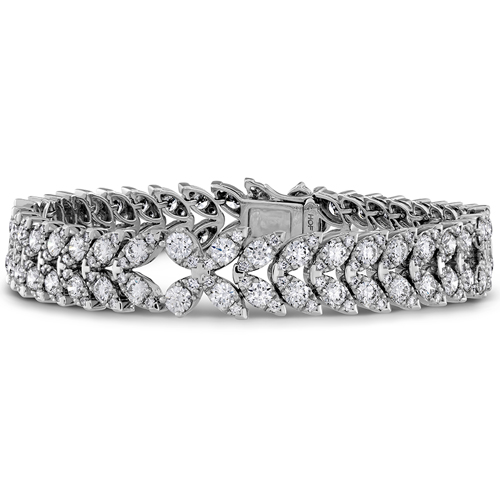 When loads of white diamonds just isn't enough, get them in a gorgeous, romantic design. This Hearts on Fire diamond bracelet has 10.5 total carat weight of diamonds in its soft, flowing design. There are many rounded and curved edges that will possibly remind you of the Roaring 20s designs. There are 245 diamonds in this bracelet, and every one of them is more beautiful than the next.
Ben David Jewelers in Danville
Ben David Jewelers is located in Danville, VA. Their store is known for its large bridal section, but the store is filled with many other diamond rings, bracelets, pendants and earrings from famous designer brands like Hearts on Fire. When you are looking for something special, be sure to stop by our store. We would love to be able to show you around while having some refreshments.