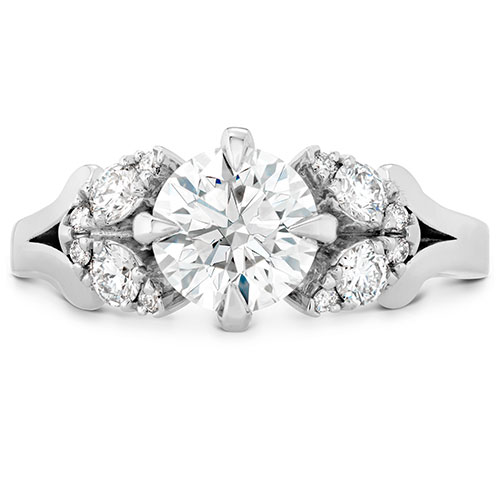 Aerial Petal Diamond Engagement Ring by Hearts on Fire
Hearts on Fire is a very popular brand of engagement rings and other diamond jewelry. They design in many different styles, have beautiful collections and are sold by Ben David Jewelers in Danville, VA.
Hearts on Fire
This
diamond jewelry company
is most known for their special cut of diamonds. They cut the diamond so that it leaves a little ring of hearts inside. You can see the hearts dance around when you look at the gemstone with a jeweler's loupe. Of course, those little hearts are considered very romantic and that is why so many women want a Hearts on Fire diamond engagement ring when they become engaged.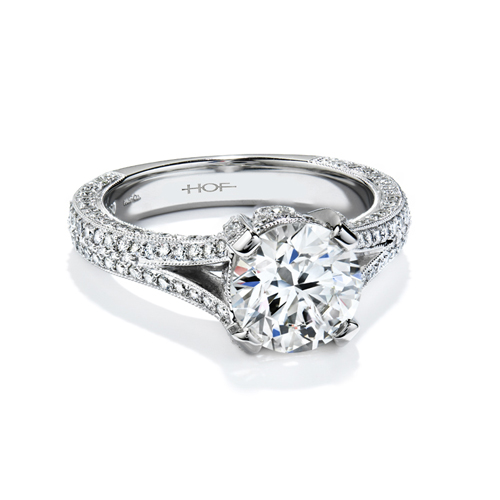 White Gold Diamond Engagement Ring from Hearts on Fire
Engagement Rings
Hearts on Fire makes engagement rings in all of your favorite styles. They create three stone settings, solitaires, halos and cushion diamond rings. They also design beautiful diamond bracelets that are not just the tennis bracelet style. Hearts on Fire gets very creative with their designs, especially with the Copley and Illa collections.
Price Ranges for Diamond Jewelry
There are a lot of factors that drive the price of diamond jewelry. First, the metals that are used have different values. Gold and platinum will command a higher price than a silver bracelet or ring. Diamonds also have different values depending on their clarity, cut, color, size and flaws. And of course, a bracelet that has many large diamonds is going to cost a lot more than a bracelet with only one small diamond.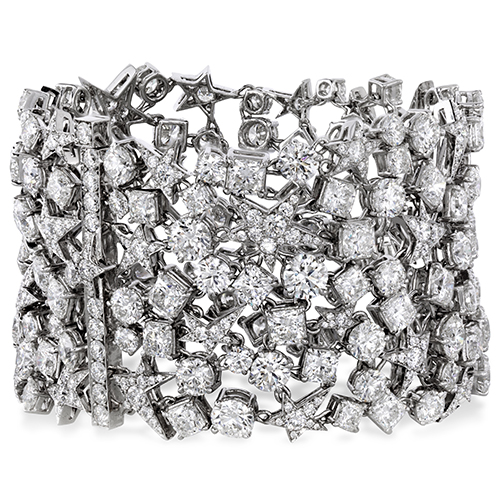 Illa Constellation Bracelet Features 68 Carats of Diamonds
Hearts on Fire offers their diamond engagement rings and other diamond jewelry in a wide range of prices. There is usually just the right ring or bracelet in your budget that you will love and cherish always. It is best that you work with your salesperson and discuss what you are looking for in a diamond ring or bracelet. She can help you find just the design that you'll love.
Where to Buy Hearts on Fire
Hearts on Fire jewelry can be found at Ben David Jewelers in Danville, VA. Ben David Jewelers has the largest bridal section in the greater Danville area, but they carry more than just engagement rings. They are a full service jeweler and offer many designer jewelry brands like LeVian, Alex and Ani, Pandora, John Hardy, and many more. If you have a favorite jewelry designer then Ben David Jewelers is bound to carry it.
The Hearts on Fire Transcend Cushion Diamond Engagement Ring
Ben David Jewelers
has been in business since the 1950s and is still owned by the same family that started the company. They are open Monday through Saturday to help you with all your jewelry needs, from diamond engagement rings from Hearts on Fire, to jewelry repair, jewelry appraisals and estate jewelry.