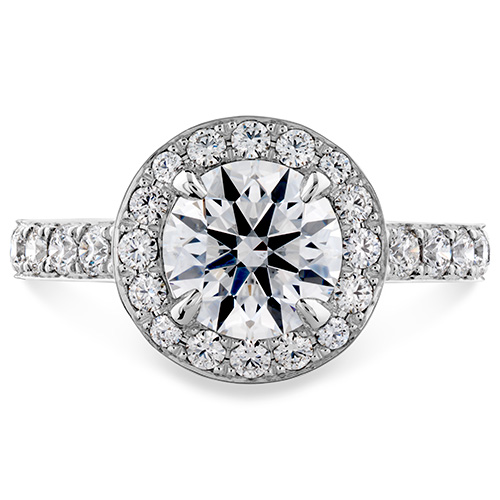 Illustrious Halo White Gold Engagement Ring
Hearts on Fire engagement rings take the romance up a notch. Their diamonds are cut in a special way that reveals a ring of hearts inside every diamond. These hearts will do a little dance for you as you move the diamond in the light. Who wouldn't want the center diamond in their engagement ring to have dancing hearts?
Hearts on Fire Engagement Rings
There is a very wide price range for Hearts on Fire engagement rings. One special feature of this brand's diamond engagement rings is that they do not normally come already equipped with the center diamond. You get to pick that diamond out yourself. You can go as modest or as extravagant as you'd like with the largest diamond in your ring's setting.
Dream Offset Signature Diamond Engagement Ring
Picking out your own diamond allows you to choose not only the carat weight of the diamond, but you can choose the clarity, color and cut of the diamond. Of course, for Hearts on Fire engagement rings, you will likely go with that specially cut Hearts on Fire diamond for the center stone. But, if you want to put a ruby, emerald, sapphire, fancy colored diamond or other gemstone in that spot, you can. It is all up to you. You have the option to go lean on some of those 4 Cs of diamonds, or you can go all out!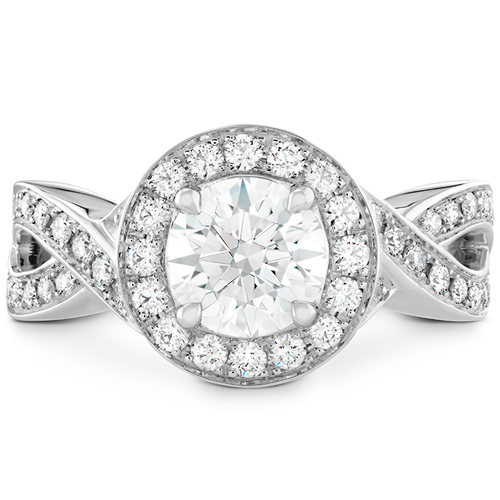 Illustrious Halo Twist Engagement Ring design by Hearts on Fire
The price range of the Hearts on Fire engagement rings is a wide range, indeed. Some of the rings are only $2,250 and that includes the center set Hearts on Fire diamond. For an engagement ring, this is very inexpensive and the bonus is you get a Hearts on Fire diamond! If you are more extravagant, their engagement rings can start at $15,000 before the center stone is chosen.
Hearts on Fire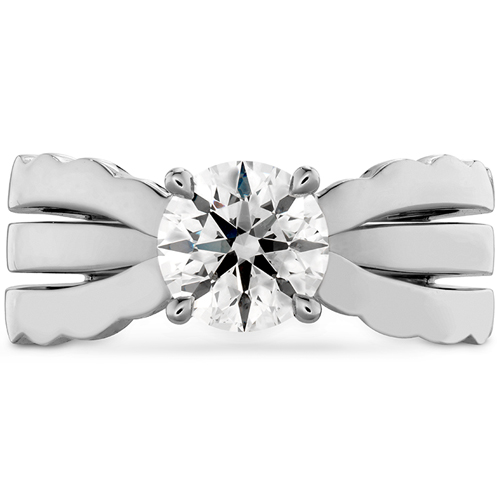 Lorelei Triple Row Solitaire Engagement Ring
The
Hearts on Fire engagement rings
are stocked in Ben David Jeweler's huge bridal section of their fine jewelry store in Danville, VA. Stop by soon to see what gorgeous engagement rings we have to help you try on.