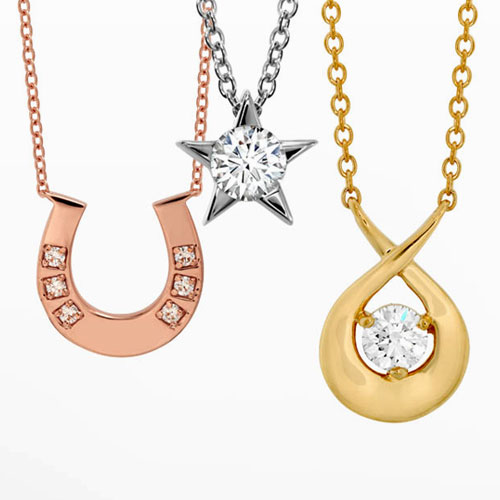 Hearts on Fire is a famous designer jewelry company that is very well known for their special cut of diamonds. Their diamonds will have a ring of hearts inside that are visible when viewing it with a jeweler's loupe. So, of course, they are considered the most romantic of diamonds and used for engagement rings. But, these diamonds by Hearts on Fire are incredibly beautiful in bracelets and pendants, also.
Hearts on Fire
The Hearts on Fire company designs many gorgeous diamond pendants that any woman would be so excited to receive for a gift. You can give her a pendant as a special occasion gift like a birthday, or just because you love her so much.
Script Initial Pendant
A Script Pendant with her initial is a very personal gift and it features a small diamond. The initial is available in your choice of 18K rose, white or yellow gold, or sterling silver. Initial pendants are a very classic style of pendant and loved by everyone, especially when they come from Hearts on Fire.
Potpourri Filigree Diamond Pendant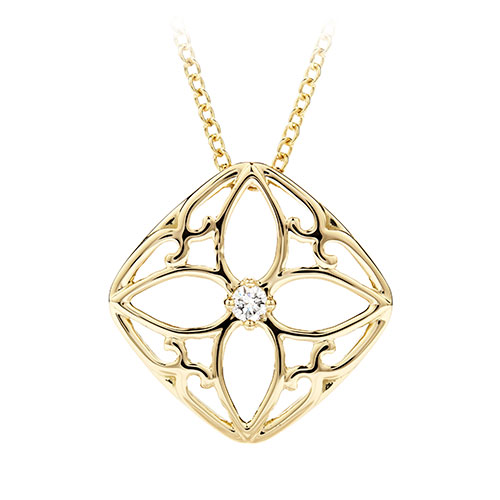 This romantic floral design has an old fashioned feel about it and is available in your girl's favorite precious metal: 18K Gold. You do have a choice between white or yellow gold. It features a .05 carat diamond in the center. This particular design is over 50% off right now.
Lorelei Bow Necklace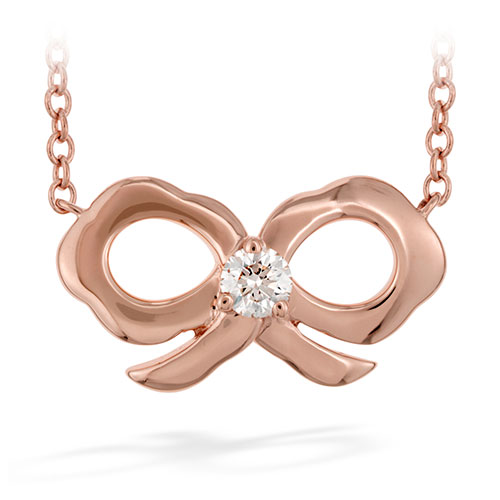 A pretty bow made of rose gold is pretty for a lady of any age. It's delicate and feminine design is punctuated with a .05 carat diamond right in the middle of the bow.
Where to Buy Diamond Pendants
Ben David Jewelers in Danville, VA, is an authorized seller of Hearts on Fire diamond pendants and engagement rings. When you're looking for just the right gift for a lady that you love, stop by Ben David Jewelers and let us show you some choices she is going to give you a big hug for.