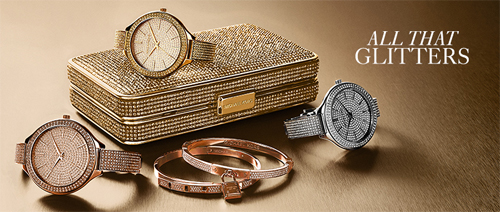 Gifts from Michael Kors
Our Holiday Gift Guide can help you find the perfect gift for your wife or other special lady in your life this holiday season. Jewelry always makes a wonderful gift that she will wear always and show off to everyone she can find. Here are some ideas on bracelets, rings and watches she is sure to enjoy.
Holiday Gift Guide
No Holiday Gift Guide is complete without showing some sweet finds in bracelets from
Heart on Fire
! Hearts on Fire is known for the exquisite design and signature diamond cut that leaves a ring of hearts inside the stone.
The Copley Diamond Bracelet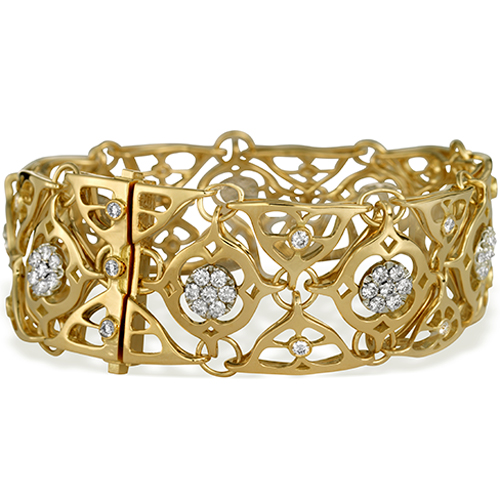 The Copley Diamond Bracelet from Hearts on Fire
This Holiday Gift Guide entry is sure to warm the heart of any woman who enjoys the complex designs of the middle ages. The Copley collection at Heart on Fire always puts you in the mind of royalty and the TV show "Game of Thrones." This Copley bracelet is no exception. The approximate carat weight is 2.6 and it is fashioned in yellow gold with platinum. It is a bracelet fit for a queen.
The Illa Constellation Bracelet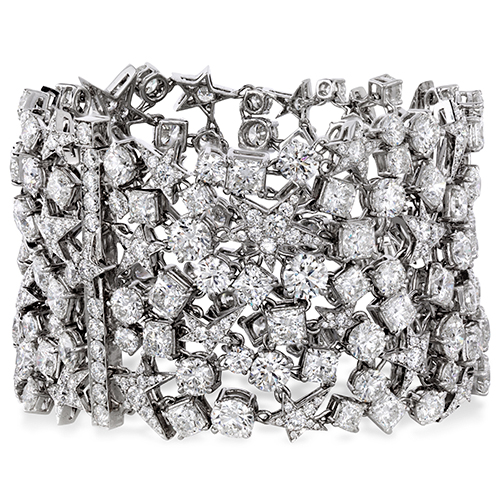 Constellation Diamond Bracelet from the Illa Collection at Hearts on Fire
If the Copley collection just isn't her thing then maybe this incredible find in the Holiday Gift Guide is exactly what she would love. This amazing Hearts on Fire bracelet was designed by Illa and boasts an incredible 68 carat weight of diamonds. It is made from 18K white gold and is sure to amaze her and anyone who sees it.
Lorelei Interlocking Diamond Heart Bracelet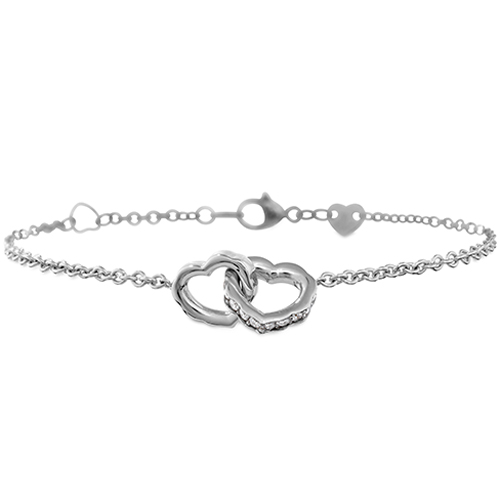 Interlocking Diamond Heart Bracelet from the Lorelei Collection
The Holiday Gift Guide also has a simpler, more subtle beauty in a bracelet for those gals who are a little more modest in their jewelry taste. From Hearts on Fire's Lorelei collection this lovely diamond bracelet features interlocking hearts with one of the hearts sporting .25 carat in diamonds around the edge. The choices in metal for this bracelet are yellow gold, white gold or rose gold.
Watches for a Lady
Citizen and Michael Kors both have gorgeous watches for women in this year's Holiday Gift Guide. Citizen is a better known trusted brand and Michael Kors goes over the top in design on ladies' watches. Both lines of watches are worth a good look and both are carried in stock at Ben David Jewelers in Danville, VA.
Citizen Watch – Marné
The Marne Watch from Citizen
The Marné, model #EO1112-58A, is a truly beautiful lady's watch. It is a more classic design made of stainless steel and has a gold-tone finish. It features an anti-reflective crystal and has a date feature. It is simplicity gone very, very right. She'll love it.
The TTG Citizen Watch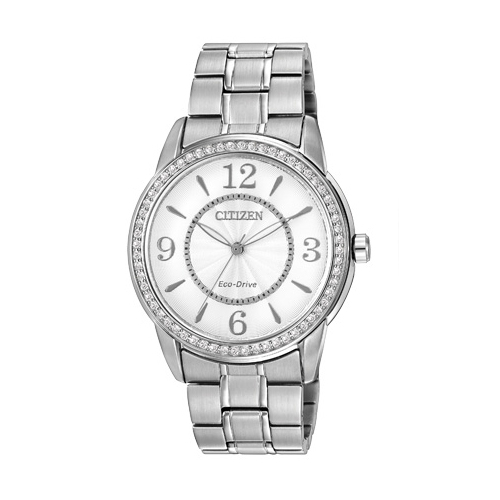 The TTG Watch from Citizen
This splendid watch has an oversized crystal and boasts sixty Swarovski crystals on the stainless steel case. The details are very feminine and she is sure to love it. You're sure to love its low price tag of only $250.
The Sunrise Watch by Citizen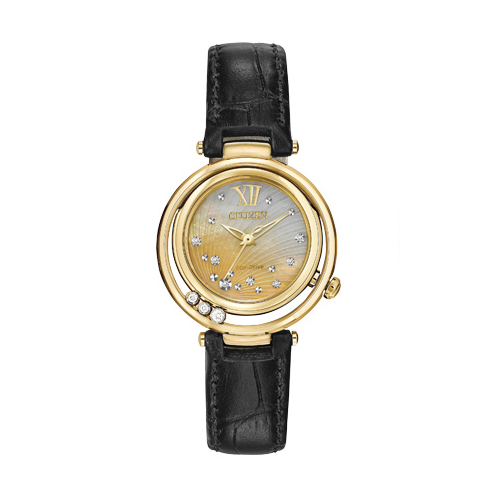 The Sunrise Watch from Citizen
This watch in the Holiday Gift Guide is made by Citizen. This water resistant watch has a mother-of-pearl dial that features a sapphire crystal and it has diamonds embedded. This gorgeous, classic timepiece will dazzle her. It is Citizen model #EM0322-02Y.
Michael Kors Slim Runway Pavé Embellished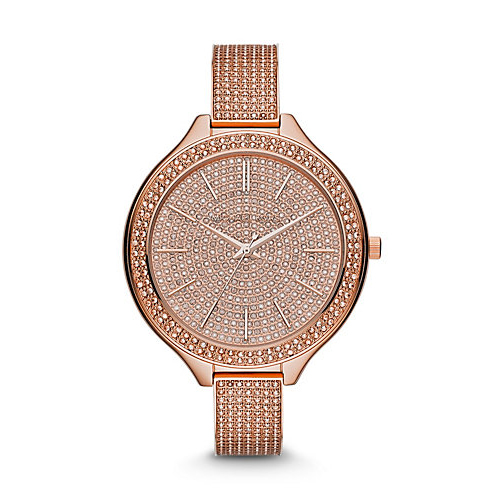 The Slim Runway Pave Embellished Lady's Watch
All that glitters is not gold, but this beautiful Slim Runway Pavé Embellished watch from Michael Kors is a beautiful rose gold color. It is water resistant and has an adjustable clasp. If she likes to be in the center of attention with her sparkle then this is certainly the watch for her. Ask for the model #MK3251.
Holiday Gift Guide to Rings
What girl doesn't need a new, fun ring? Diamonds are a girl's best friend and the easy way to show them off is by wearing them all over the fingers. A quiet touch of the face and everyone will focus on those gorgeous gems. So, this year's Holiday Gift Guide includes some fabulous rings for her to wear from
LeVian Chocolate Jewelers
.
A Firey Red Ring from LeVian Jewelers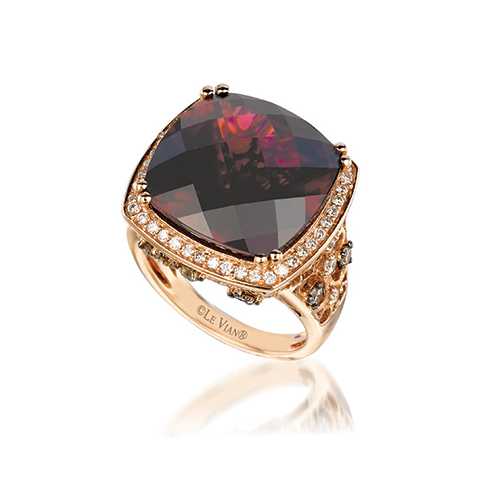 A Firey Red Diamond Ring from LeVian
This is a very deep red diamond that is almost purple in color in this gorgeous ring. The model number is SUUM10, if you want to ask for it at Ben David Jewelers. It features the deep red diamond that is surrounded by oodles of white diamonds in a square setting. It is simply exquisite.
Baby Blues Diamond Ring from LeVian Jewelers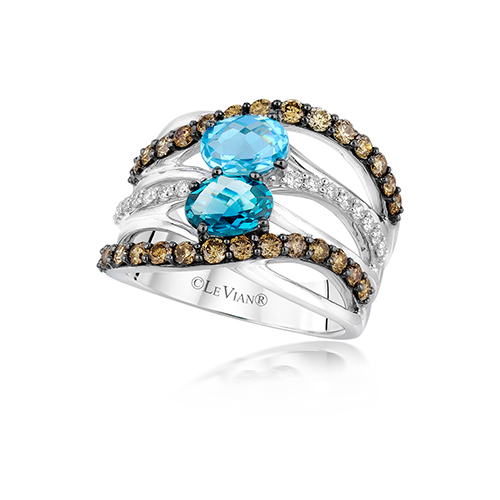 Baby Blues Diamond Ring designed by LeVian Jewelers
Maybe she wants something to match her pretty blue eyes like this Baby Blues diamond ring from LeVian Jewelers. Two large, light blue diamonds are set in platinum and surrounded by swirls of chocolate and white diamonds. This ring could be used as an engagement ring also, not just a holiday gift!
Levian's 50 Shades of Green Diamond Ring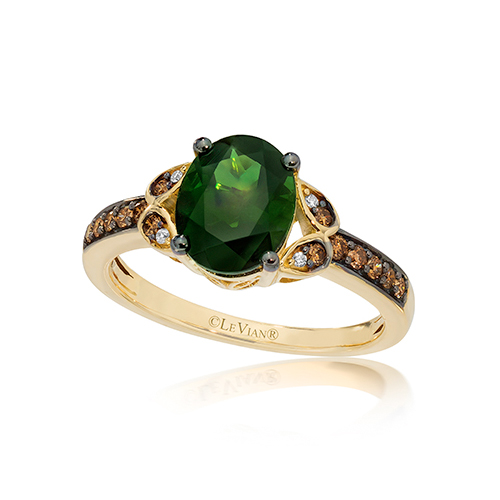 50 Shades of Green Diamond Ring
Oh, grey is so yesterday! Here is LeVian's 50 Shades of Green ring that features a beautiful green diamond to match her gorgeous green eyes. The center deep green diamond is surrounded by smaller chocolate and white diamonds to bring out the brilliance of the green. Small chocolate diamonds also run down both sides of the band. If your lady loves green, this ring will be such a hit!
Holiday Shopping
Shopping for the holidays needs a little Holiday Gift Guide to point out some great Christmas gift ideas. You can never go wrong with beautiful jewelry. The staff at Ben David Jewelers is always happy to help you with your gift selections and will spend the time with you to figure out exactly what the woman in your life would truly love to receive.