Asking how much gold is worth always results in a tricky, fluctuating answer. This proves especially true if there is a whiff of any financial instability in the air. The U.S. election results on Nov. 8 caught many of the financial markets by surprise, and there were wild fluctuations in many financial markets – not just gold.
How Much is Gold Worth?
If you're wondering how much gold is worth, it probably means you're already in the market to sell or contemplating the market to buy. Many gold investors watched with interest as the global political stage reset. The election results caused a spike in gold prices on election night, upon the opening of the international financial markets the next morning. This is typical for any period of political or financial uncertainty, when investors move toward safer investments such as precious metals. Many speculated this would reverse the trend of falling gold prices that we've seen due to the strengthening of U.S. post-recession economy in the past few months.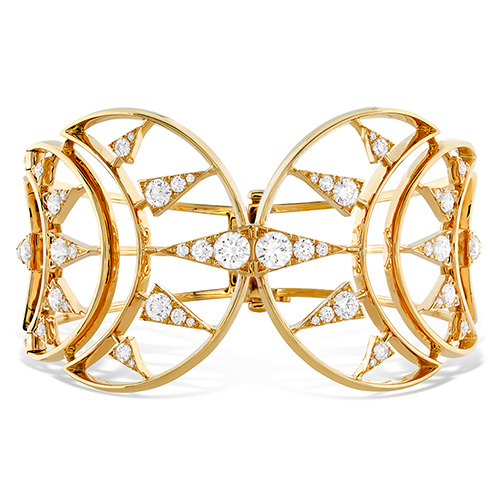 Triplicity Golden Cuff by Hearts on Fire However, the election night jitters quickly stabilized. The dollar rallied as the news cycles pointed to a smoother power transition than originally estimated. Couple that with increased speculation that the Federal Reserve will boost interest rates during their Dec. 13-14 meeting, and it looks that gold prices will continue to decline. Some suggest that this could cause 2017 prices not to hit their 2016 peak. This creates weaker prices in gold sales, but a lower price for investors looking to buy. And holds gold in anticipation of the next gold market surge.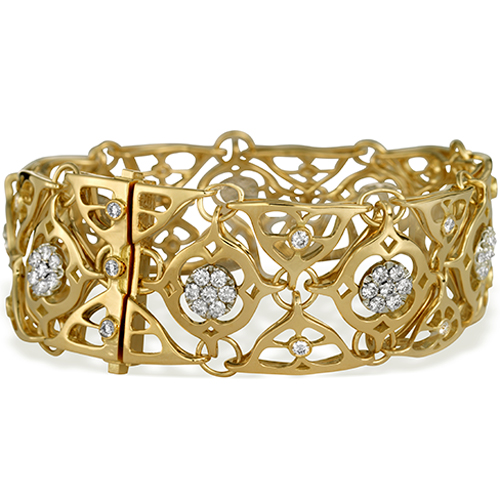 The Copley Diamond Bracelet from Hearts on Fire If you're wondering how much gold is worth in the pieces you'd like to part with, see us at Ben David Jewelers. But, do it before next month's Central Bank meeting which may decrease prices. We're always available to give you the most
up-to-date value for your gold
.