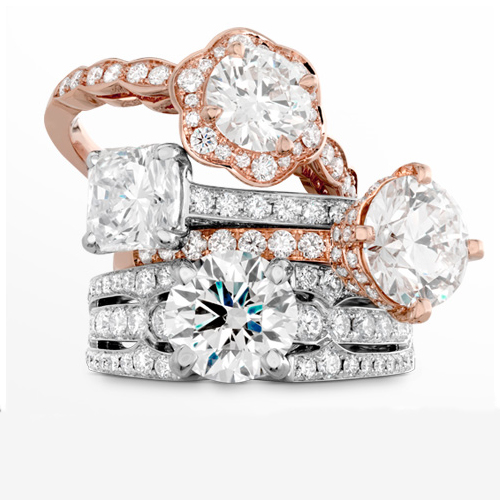 Diamond Engagement Rings by Hearts on Fire
So, how much should an engagement ring cost? There are traditional rules about that, but you can also just make a practical choice. Take a look at a lot of different factors when you're trying to decide the right amount to spend on that engagement ring.
How Much Should an Engagement Ring Cost
The traditional way to figure out how much should an engagement ring cost is to spend three times your monthly gross salary. So, if your total salary per month is $5,000 then you should spend $15,000 on an engagement ring. And yeah, that's before sales tax. If you don't have a big, fat savings account to pay for an expensive ring and the wedding, also then you are going to need some help. You can take out a loan, use a credit card or borrow money from your parents. Taking out a loan is risky business, because you are going to have a lot of expenses coming up for the wedding. You can easily spend $20,000 on a wedding and many times a lot more than that. Do you want to start off your marriage with a huge amount of debt?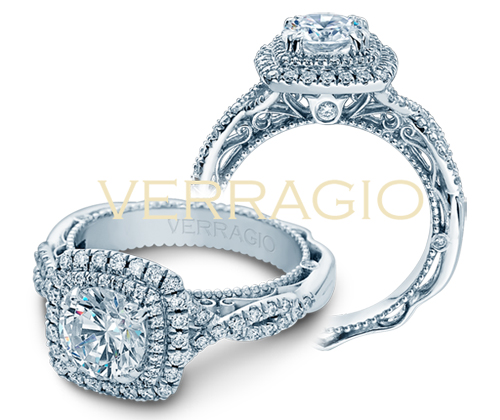 Engagement Ring 5048C from the Venetian Collection by Verragio
Probably a safer way to figure out how much an engagement ring is going to cost for your bride-to-be is to look at your budget. Also, take a look at your girlfriend's taste in jewelry. Does she like simple, sleek styles without a lot of gemstones in the design? Is she more classic in her fashion choices? Does it seem that she just can't get enough diamonds per square inch? Try to match her tastes. If she loves very simple and small jewelry then she might enjoy a less expensive
engagement ring
. If she is very showy and loves glitz then you should probably spend a lot.
Taking out a Loan for an Engagement Ring
If you're having a year engagement, figure out how much you can afford to pay each month. A jewelry store like Ben David Jewelers will help you figure out how much you can borrow for the ring. Combine the savings you have with that small, one year loan and that is how much you can spend on that engagement ring.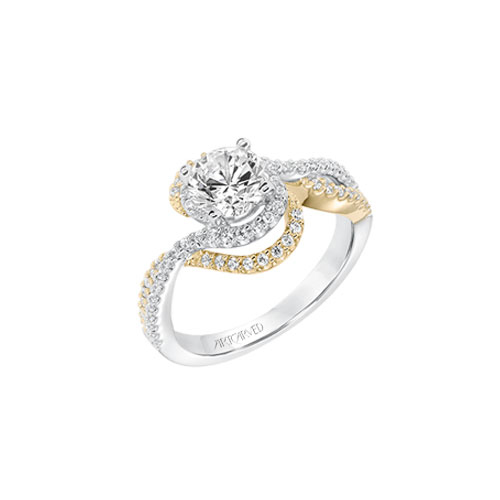 Adeena by ArtCarved
Do keep in mind that you will have a wedding to pay for also. Possibly you can spend a lot less on the wedding, if the ring is more important to her than a big, fancy wedding. If it is all about the wedding and having every cousin and friend there then going smaller is a better idea.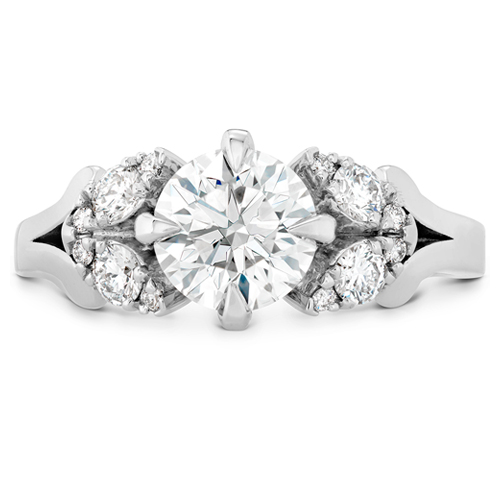 Aerial Petal Diamond Engagement Ring by Hearts on Fire
You don't need the actual ring to propose. You can buy a ring, just give it your best shot. When she says yes to your marriage proposal then take her to Ben David Jewelers to exchange it for the one she wants. It is best that you have a financial discussion before going into the store. Make the decision together on the best budget for the ring. Ask her how she feels about her engagement ring and what she would like. Talk about how much the two of you can afford together and how much you want to spend on the wedding.
Ben David Jewelers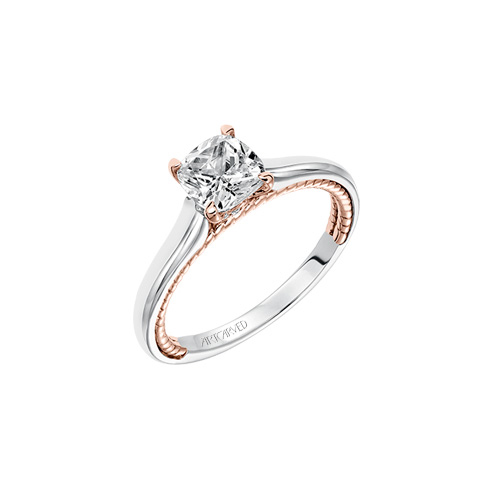 Cameron designed by ArtCarved
Ben David Jewelers will also help you come up with a number on how much an engagement ring should cost for your situation. They have the largest selection of engagement rings in Danville, VA, so whatever your budget is, you'll be able to find a beautiful engagement ring to fit it.