How much should you spend on an engagement ring is always a great question. You don't want to start off your marriage with a bunch of debt, but you want her to have the very best, right? Here are some tips to help guide you in an affordable, but beautiful solution.
How Much Should You Spend on an Engagement Ring for Your Bride
The best thing to do is always going to be to stay within a budget. How much you should spend on an engagement ring is going to be determined by the numbers. Can you afford to spend $30,000? If you can, you should! This is a beautiful ring that represents your love for each other and she is going to wear it for her entire life. If you can afford to go big, beautiful and top of the line, then this is one time you should do so.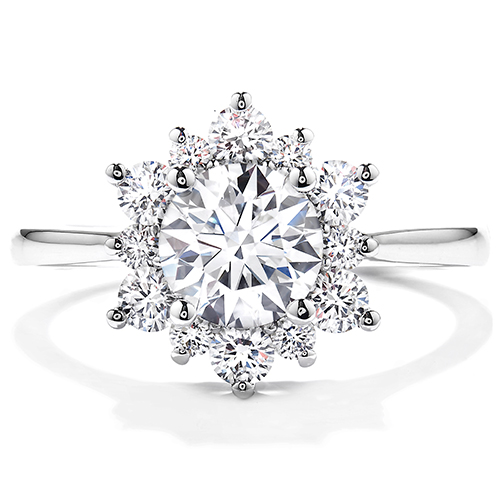 Delight Lady Di Diamond Engagement Ring from Hearts on Fire
If money is tight and you're struggling, then you should start your marriage off without debt. Don't overdo it and strangle your lifestyle and your marriage. You certainly don't want to start off your marriage with arguments about money! Many people spend far more than they can afford on their wedding and engagement ring because they get caught up in the celebration. You need to keep a cool head and stay within the budget you can afford. It is disappointing sometimes if money is super tight, but you can always do another wedding at a later date when you have extra money to use to celebrate in style.
Yellow Gold Diamond Engagement Ring by Malo Bands
How to Get a Little More Ring for the Money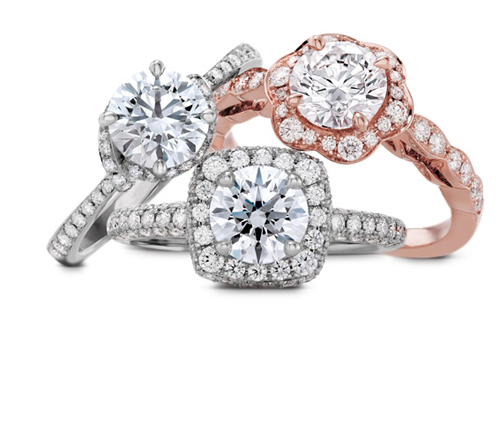 Hearts on Fire Engagement Rings
If you need to buy the engagement ring right now, but you've found yourself cash poor at the moment, you can get credit. Ben David Jewelers is happy to offer credit to buy that engagement ring you want, even if you have never had credit before. They understand that sometimes it does make sense to spread those payments over a year, so that you can get your girl something really nice. You can also pay partly in cash and partly on credit to get something a little extra nice that you know she is going to love. As long as you can afford the small payments over time, this is a great option for a young couple.
Where to Buy an Engagement Ring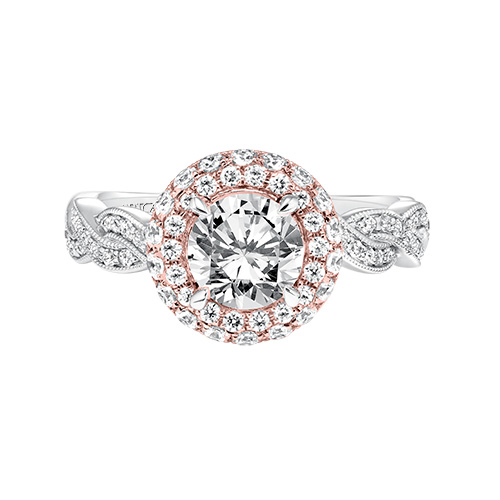 Anja Diamond Engagement Ring by ArtCarved
Ben David Jewelers has the largest bridal section in the Danville area. It is there that the helpful sales staff will sit down with you to figure out what types of rings she will like. How much should you spend on an engagement ring will be one of the things you'll discuss. If you have already popped the question, then bring the bride-to-be in with you to browse and try on rings. If you haven't yet proposed, find out what types of rings she likes from her friends, sisters or mom before coming into the store. Congratulations on becoming your own family and on your upcoming marriage.