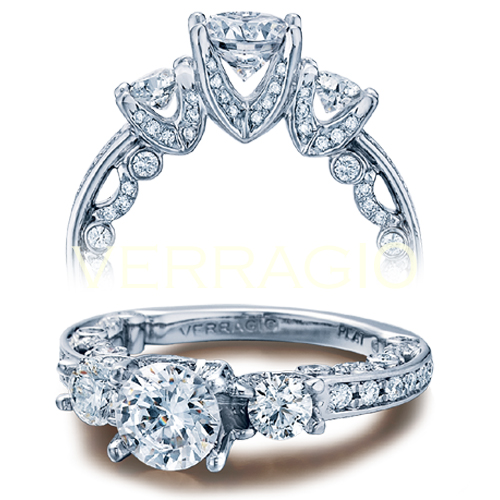 "Paradiso 3002R" by Verragio
If you are planning on proposing with a ring, you need to know how to determine the ring size of her finger. Well, you don't absolutely have to, but it helps a lot. You don't have to take her to a jewelry store to get sized and blow the surprise. There are better ways to do this.
How to Determine Ring Size
The first method of how to determine her ring size is to borrow one of her rings. You'll need to make sure that ring is for her
engagement ring
finger and not a toe ring or for her thumb or something. Give her the excuse that you know a guy that can polish up that ring so it looks new again. Of course, you'll need to have the jeweler polish the ring after he measures the size.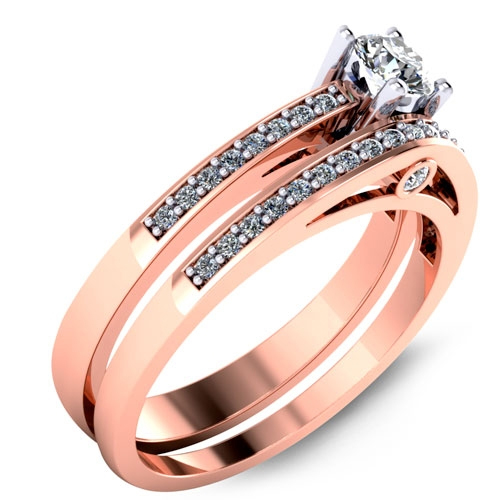 A Rose Gold Engagement Ring with Wedding Band designed by Malo
The second way to figure out her ring size is to make a little game of it. Teasingly accuse her of having a larger ring finger than you. To prove it, make a little paper ring for her out of a strip of paper and tape and then slip it onto her finger. Then take it off and try it on yourself. Oh wow! She's right! You're the one with the fat finger! Slip it off and keep it in your pocket.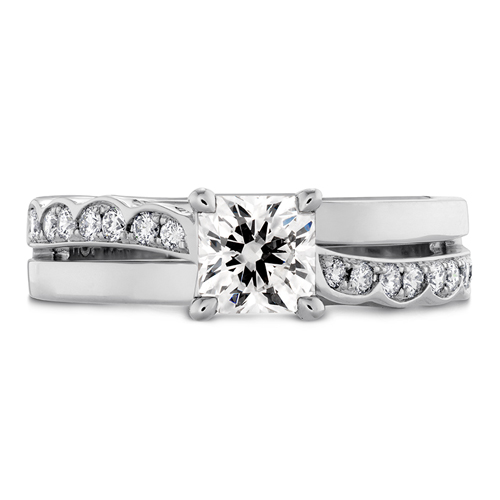 The Dream Single Cross Over Makes a Nice Emerald Engagement Ring
Later, stop by Ben David Jewelers and give them that paper ring. They'll measure it and let you know her ring size. By knowing her size, it makes it so much easier to get a ring that will fit her finger. Even if she brings the ring back to exchange it for another one, it'll sit safely on her finger without slipping off. How to determine a ring size is easier than you thought! You just need a little creativity to get her size and keep the secret that you'll be popping the question.