When it isn't convenient to stop by the jewelry store, here are some tips you can use on how to measure ring size. It is a little different than you might think, but as you will see, it makes complete sense.
How to Measure Ring Size
Your natural instinct is going to be to put a string around your finger like it is your new ring and measure it, right? Well, no, not really. Here is how to measure your ring size to get an accurate size for a ring that you are going to purchase. First of all, it is always best and most accurate to use the sizing rings that the jeweler uses. But sometimes you won't be able to go to the jeweler right away and you need to know your size right away. Well, this is what you do.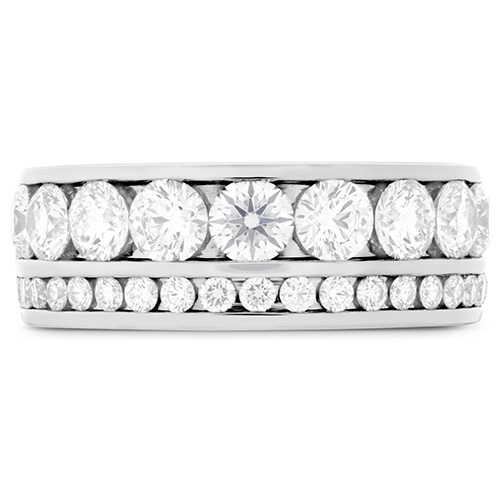 Two Row Channel Diamond Wedding Band by Hearts on Fire Cut a strip of paper that is about the size of the width of the ring's band. Don't worry about the ring setting, just use the band of the ring. Make this strip about 3" long. Wrap the strip around your knuckle of the finger you want to size. Mark the strip of paper where the paper meets the end of the paper and mark the end of the paper. This gives you your ring's measurement. Put the strip paper on a ruler and find the millimeter measurement. Compare that millimeter measurement to the chart to find your ring size.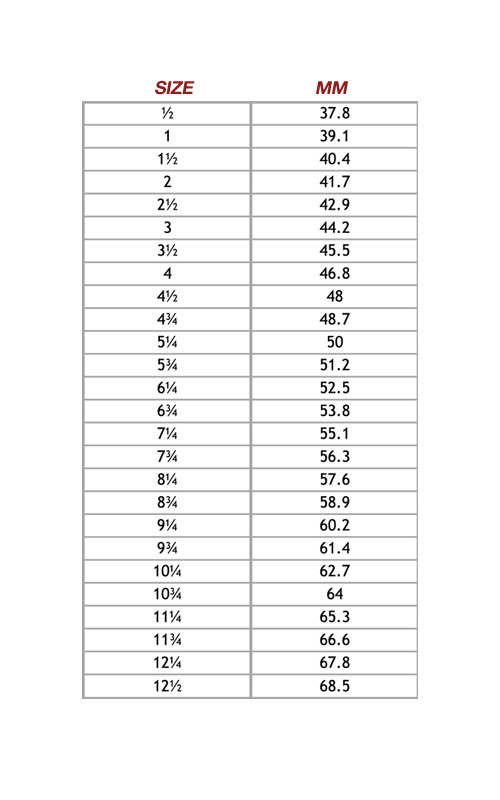 Size Chart for Measuring Ring Size The reason you don't use the measurement of your finger where your ring will sit is because that ring must be large enough to pass over your knuckle. If your knuckle is very large, ask Ben David Jewelers how to measure ring size for their expandable
Finger-Mate
device that will shrink the ring after it passes over the knuckle.