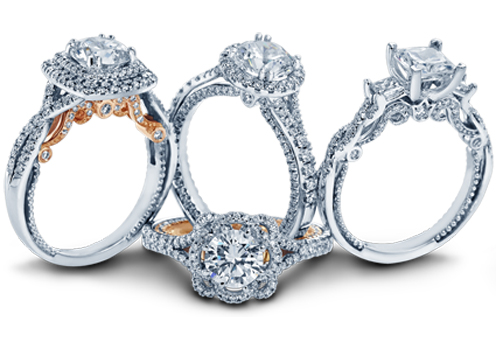 Verragio Engagement Rings
Congratulations on your engagement! Now you'll need insurance for your engagement ring. Here are some hints and tips to get your ring insured right away.
The Easy and Cheap Way to Get Insurance for Engagement Ring
The easiest and least costly way to get insurance for your engagement ring is to contact your insurance agent that handles your homeowner's policy. Depending on the insurance value of your engagement ring, you may or may not have to buy additional coverage for your jewelry. And while you're at it, you should probably have all your jewelry listed. It is easy to accidentally lose a diamond earring! You want to make sure you are fully covered for your all of your jewelry.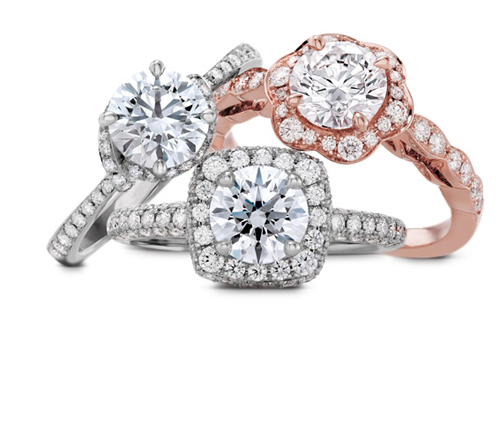 Hearts on Fire Engagement Rings
If you don't own your own home yet, don't fret! You can buy renter's insurance and that will be insurance for an engagement ring also. But, just like a homeowner's policy, you need to take a look at the personal property limits. Make sure that you have enough coverage for all of your fine jewelry. If the policy does not then you'll need to buy a little more coverage.
Prove the Value with an Appraisal
To make certain you will receive all that you are due if your jewelry is lost, you need to have a jeweler do an insurance appraisal for you. At Ben David Jewelers there is an insurance appraisal clinic just about once per month. You can drop off your jewelry for the appraisal or make an appointment to go in to have your engagement ring appraised. Of course, you want to wear your engagement ring and not be without it for a couple of days!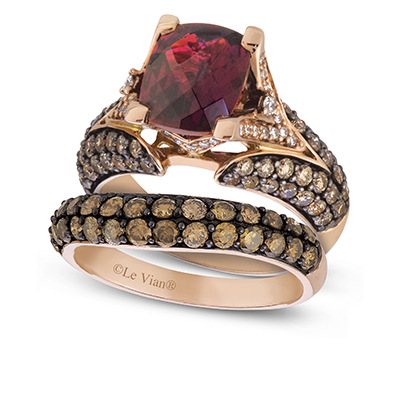 LeVian Engagement Ring and Wedding Band with Chocolate Diamonds
Once you have the appraisals, keep them in a safe deposit box at the bank. If you lose your jewelry in a house fire then you'll lose your appraisals also, if they are in the home. So, park them at the bank or at least at a friend's home in a different zip code. You can scan them and store their image on a cloud also, but it is best to have the original appraisals. With an appraisal you'll have the best the best proof of value for your insurance for an engagement ring. Just because you paid $10,000 for your ring does not mean it is worth that amount. Your appraisal will be your proof on what it is actually worth.
Types of Insurance for an Engagement Ring
The standard renter's insurance policy will usually cover your engagement ring if it is stolen from your home or it was completely destroyed in a fire or other tragedy. It will not typically cover your engagement ring from absentmindedly leaving it behind in a restaurant bathroom or at the nail salon. In that case, you won't be covered unless you purchase a "floater" for the policy. This floater will expand your coverage and allow you to increase the dollar amount of coverage on that one piece of jewelry.
Hearts of Fire Aerial Teardrop Diamond Wedding Band
Insurance for Engagement Ring is Easy
Give your insurance agent a call and tell them you want insurance for an engagement ring added to your homeowner's policy or renter's policy. Do be sure to have your engagement ring appraised soon after to make sure you can prove its value if you need to. You can get a jewelry appraisal at Ben David Jewelers in Danville, VA, fairly quickly.