A jewelry clearance sale is going on right now at Ben David Jewelers! You must come in soon, because there are only 3 days left to save up to 70% on famous brands. This is a sale our customers look forward to every year because they can save hundreds of dollars on rings, bracelets, watches, pendants and brooches.
Jewelry Clearance Sale
This isn't just any jewelry clearance sale. This is the one that the Ben David Jewelers customers wait all year for. Many of the famous fine jewelry brands are represented in this sale. You'll find beautiful pendants and rings from Roberto Coin, diamond necklaces from Rhythm of Love, plus gorgeous engagement rings from ArtCarved Bridal and Tacori.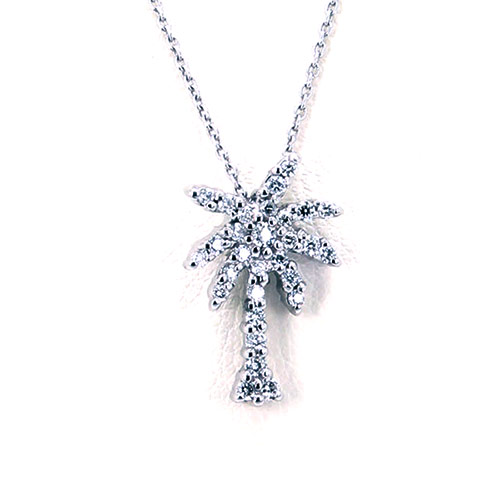 Roberto Coin 18kt Diamond Small Palm Tree Pendant
These major brands of diamond engagement rings, pendants and earrings have all been dramatically marked down for a quick sale in this jewelry clearance. On some items you will be able to save up to 70% of the regular price. It is very possible to save over a thousand dollars on just one item! The Winter Holidays are coming up fast and this particular sale will allow you to save a fortune on gifts this year. If you ever wanted to give your girlfriend or wife a spectacular diamond ring or pendant, this year you'll be able to do that for a fraction of the normal prices.
3-Stone Diamond Ring
This Jewelry Clearance Sale is going on right now at Ben David Jewelers. It will end on August 27, 2016, at the end of the business day. Then all of the prices of these fabulous items will go back to their regular prices. So, stop by today to save thousands of dollars on fine jewelry. Ben David Jewelers 459 Mount Cross Road Danville, VA 24540 (434)-792-6561