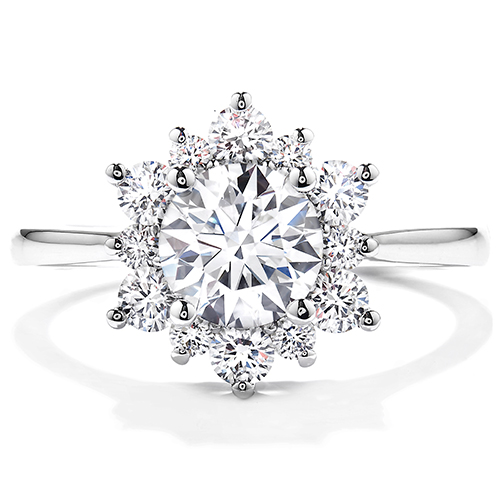 Delight Lady Di Diamond Engagement Ring from Hearts on Fire
You've arrived at the right place, if you're looking for jewelry free shipping! Ben David Jewelers offers free shipping with any jewelry purchase. Plus, we also offer upgraded shipping if you simply can't wait to wear your beautiful jewelry selection.
Jewelry Free Shipping
We understand what it is like to be excited about your new ring, bracelet or necklace purchase. You want it and you want it right now! This is why we offer both jewelry free shipping and upgraded shipping for USPS Priority Mail, FedEx 2nd day shipping and FedEx Priority Overnight. If you have finally worked up the nerve to pop the big question, we can ship that beautiful engagement ring to you in her size overnight. Of course, you want to receive that ring as soon as possible, before you lose your nerve. There is no charge for this overnight upgrade. The jewelry free shipping will still apply even though you upgraded to overnight. Consider the waived charge your first engagement gift.
Pick up Your Order in Person
Jewelry free shipping is great and a wonderful service we offer to our very busy customers and those who are out of state. If you don't want to wait until tomorrow to receive your jewelry, you can come into our store to pick it up in person. We'd love to meet you and be the first to help you try it on. Just give us a call first to find out what time your purchase will be ready for you.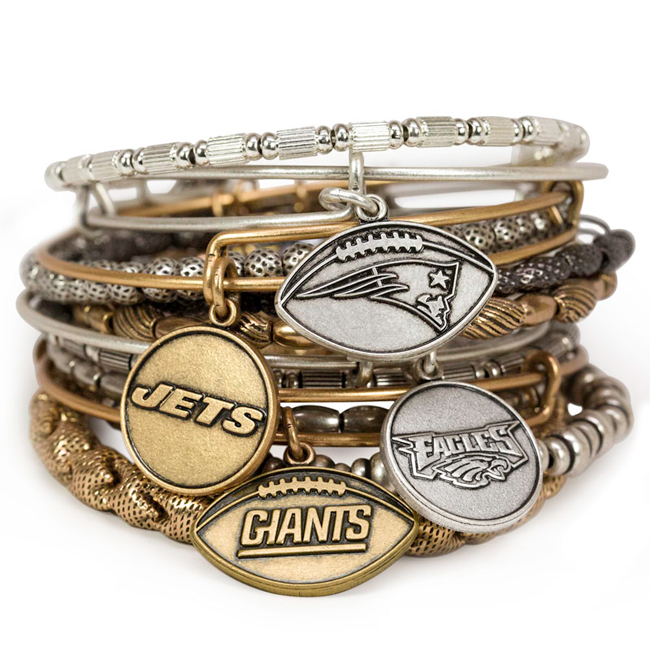 A stack of Alex and Ani Bracelets from the NFL Collection
More Free Shipping Information
Our jewelry free shipping is for any order under $250 and will ship via FredEx Ground in the continental USA. If you are in Alaska or Hawaii then it will ship via UPS Priority Mail. If you'd like to upgrade to FedEx 2-day, the charge is only $10. The upgrade to FedEx Priority Overnight is only $17. Jewelry free shipping for any order between $250 and $1000 receives FedEx 2-Day shipping. The upgrade to FedEx Priority Overnight shipping is only $17. When your order is above $1000 or is for loose diamonds then the jewelry free shipping is sent via FedEx Priority Overnight. If the package is being sent to an APO or FPO mailing address, shipping is always free using US Priority Mail.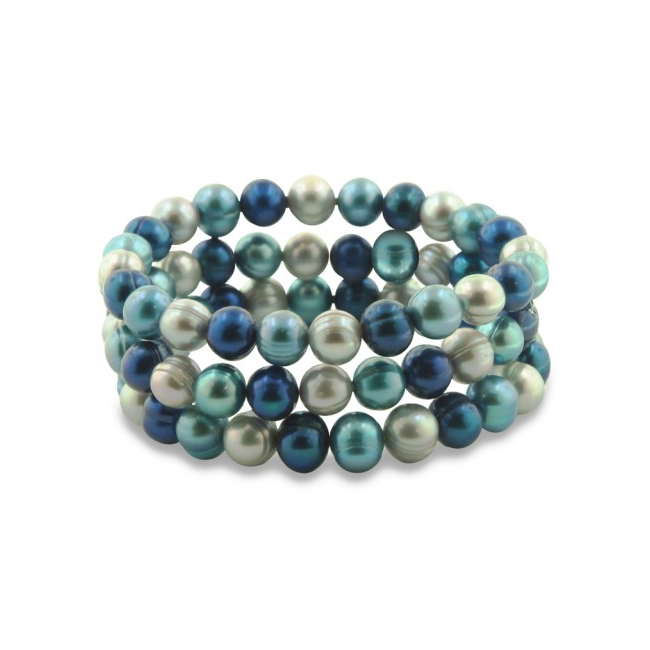 The Blue Moon Stretch Pearl Bracelet
Our Store in Danville VA
We encourage everyone to stop by our store in Danville, VA. We would love to meet you, sit down with some cookies and a cup a coffee to chat about your jewelry needs. You can try on different styles and explore some of the beautiful brands of necklaces, rings, watches and bracelets that we carry. If you cannot drop by, we understand. This is why we offer
jewelry free shipping
on our website, to make it easier for our busy customers and for those who live far away.