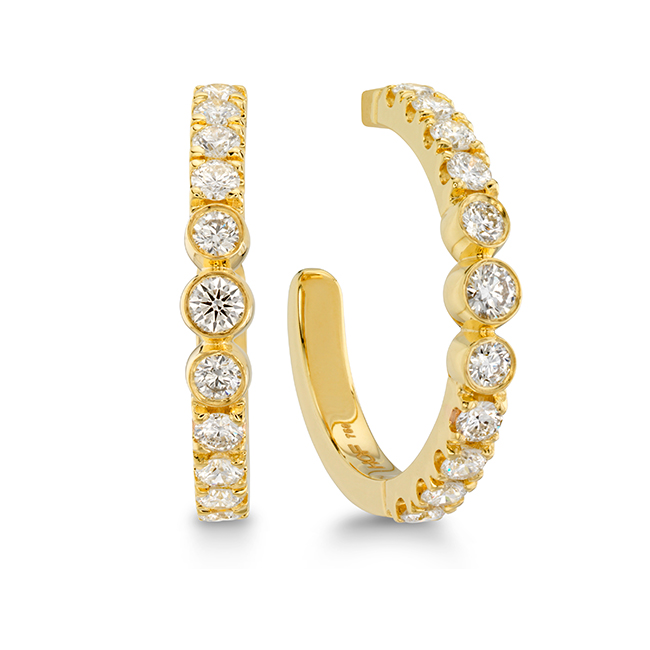 Copley Bezel Earrings Designed by Hearts On Fire
If you've been searching for "jewelry repair near me," well, here we are! We serve the area of Eden with our store in Danville. We can fix earrings, necklaces, rings, watches, bracelets and replace lost gemstones.
Jewelry Repair near Me
It is just heartbreaking when a favorite piece of jewelry breaks. Don't get too upset, though. We can usually fix it up so it is better than it was new. The clasps will once again be secure, lost stones replaced and broken necklaces wearable again.
Revamping Old Jewelry
Do you have a brooch, bracelet or ring that is, well, almost perfect? You never liked one particular thing about it, so you don't like it much? We can sometimes change that one part of a necklace, bracelet or other jewelry so that you finally love all of it. Bring it in and we'll talk it over. Sometimes just changing out gemstones will make it amazing and worthy of your love. Sometimes just an easy adjustment will make it adorable. For instance, a long necklace might look beautiful as a choker instead. You may have been searching for "jewelry repair near me," but now that you've found us, we'll be happy to do your repairs plus any changes you'd like to make with your jewelry.  We are a full service jewelry store.  You'll come to love our selection of beautiful jewelry and all the services we provide our customers.
Replacing Gemstones
Replacing the gemstones in a ring, necklace or bracelet can be a fairly straightforward and simple procedure. If you bought a diamond ring years ago in your "diamond period," and now you are crazy about rubies, we can change those pesky diamonds to rubies! You can save the diamonds for a future ring or necklace.
Jewelry Repair in Eden NC
Many of our customers find us searching "jewelry repair near me" and then come into our store from Eden, NC. They feel it is worth the short drive, because they enjoy the special attention we give our customers. We hope to see you soon, also! We'll be happy to show you around, let you try on beautiful new rings, bracelets and necklaces while we repair your broken items.