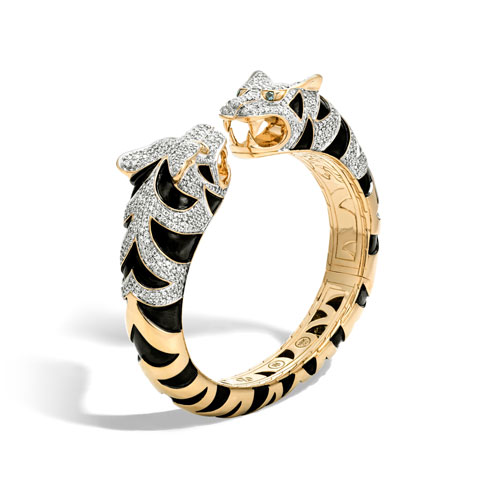 Legends Macan Double Head Kick Cuff by John Hardy for Women
Jewelry repair ranges from simple to complex. Simple repairs might include restoring original coloring. More comprehensive repairs can range from a broken bracelet clasp to a chain snapped in a fierce volleyball game. From missing stones to misshapen pendants, skilled jewelers repair more items than you think. Yes, we've even revived a few pieces that saw the business side of the family car's tires.
Jewelry Repair – Help Us Help You
Missing stones cause frequent distress calls. Stones lost typically require replacement. You'll need to retrace your steps if you believe the stone may be in your home or office. Were you doing laundry? Shaking a bowl of popcorn? Vacuum cleaners prove handy in these searches. Slip a nylon over the end of vacuum hose and explore along baseboards and hard-to-reach crevasses. Do not try to locate a stone with an upright vacuum. Brushes cause additional damage. If you find the gem, we'll inspect it for any chips or other damage to determine whether it can be reset.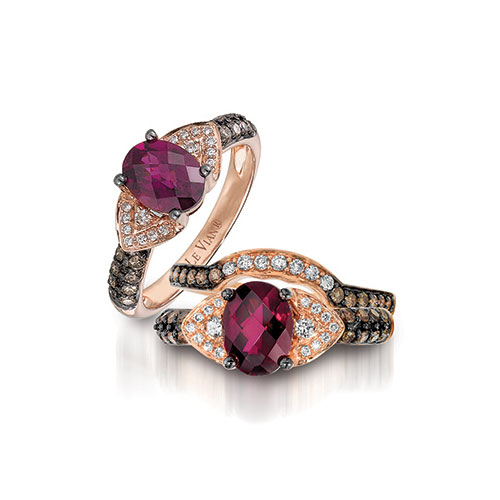 LeVian Model #YPEV-4 Featuring Red and Chocolate Diamonds
When repairing a broken or severely mangled chain, consider possible outcomes before we work. If you ever wanted to adjust a piece's length or fit, now is the time to say so. The same goes for coloring. If your silver finish needs to be reoxidized, and you want the jewelry lighter or darker, now is the time for such a request. Finally, work to avoid repairs all together. Designate a protected area to properly store jewelry. This does not mean chains and bangles thrown together in a jewelry box. Remove jewelry for yard work, cleaning, water activities (including showers!) and sleeping.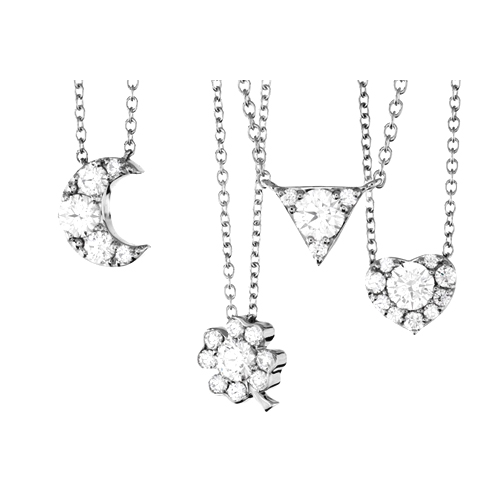 Diamond Pendants from Hearts on Fire
Jewelry repair may seem an impossible task on some pieces, but always let
professionals guide you
on your options. Wear your treasured jewelry, don't mourn it.