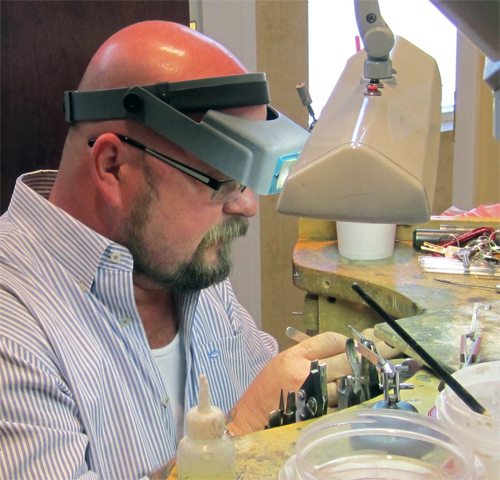 Jeweler and Master Gold and Silversmith Making Jewelry Repairs
Jewelry repair is still a thing! These days we tend to think all things are disposable. We never think that something could be fixed. There was a day when we always fixed things until they could no longer be repaired. Jewelry is quite an investment and of course, you don't want to have to sell it to be melted down. Here is how to get your jewelry that is full of great memories turned back into working order.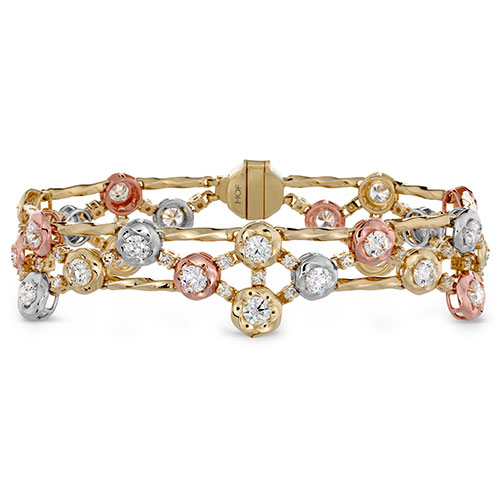 Atlantico Tri Color Diamond Bracelet from Hearts on Fire
Jewelry Repair
Not just any jewelry store can do jewelry repair onsite. The big jewelry franchises, like the ones you find in a mall, usually do not have an actual jeweler in the store. If you need a repair to a bracelet, ring or pendant then they will send it out to be repaired. Of course, this is a lot more expensive with all the shipping costs, shipping insurance fees and the jewelry store's markup on the repair.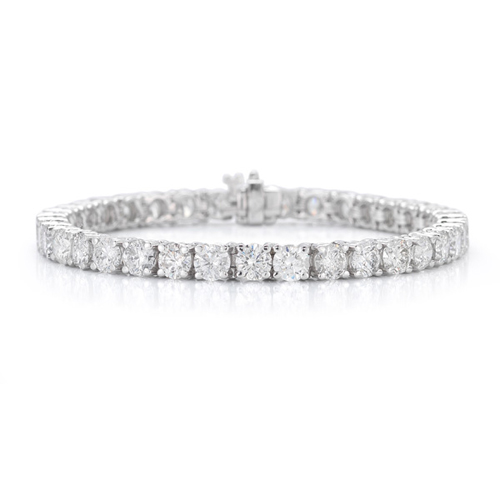 Diamond Tennis Bracelet in White Gold from Hearts on Fire
The best way to get your broken jewelry fixed is to take it to a fine jeweler. Ben David Jewelers is a fine jeweler located in Danville, VA. They specialize in bridal jewelry, but they also do custom jewelry design and repair. So, if your bracelet's clasp has broken, your ring has lost its gemstone or if you would like to make changes to the design then speak to our master jeweler. Almost all repairs can be done by our jeweler and it won't need to be sent out.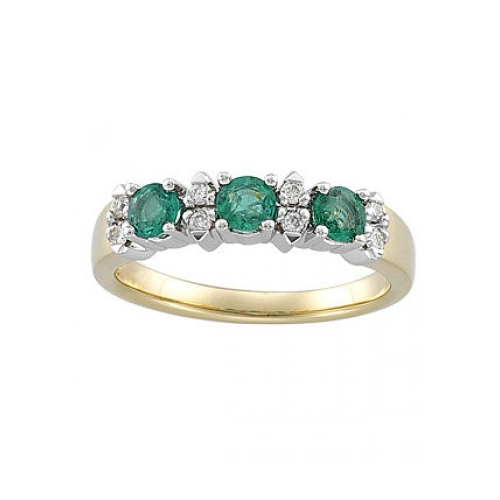 Genuine Emerald Diamond Anniversary Band 90007372
Many repairs are minor and can be fixed while you wait, if it isn't a very busy day. We'll get your favorite jewelry back into wearable condition, better than new. Jewelry is usually full of many fond memories. It is a shame to have to be without your favorites. Stop by today to
receive an estimate
on jewelry repair.