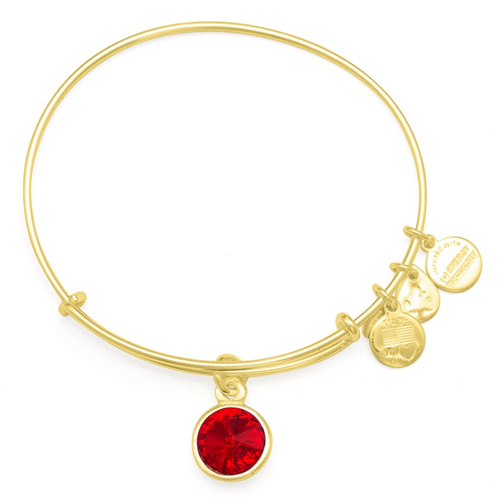 January Birthstones from Alex and Ani
Jewelry stores in Danville, VA, that carry cool bangle bracelets like Alex and Ani are only one. Ben David Jewelers carries this very popular designer brand of bangle bracelets.
Jewelry Stores in Danville, VA
Ben David Jewelers in Danville, VA, carries all sorts of designer jewelry brands in addition to their own brand of diamond engagement rings. And, of course, they carry the extremely popular brand of Alex and Ani so that you can always stay on top of the latest new designs of their bangles, rings and other jewelry.
Alex and Ani Bracelets for the Zodiac
Ben David jewelers serves not only the community of Danville, VA, but also the surrounding communities of South Boston, Martinsville and Eden. Beyond the physical location, their website offers many jewelry items for purchase with their secure shopping cart. The website allows people all over the world to shop at Ben David Jewelers.
Engagement Ring Jewelry Store
Engagement rings are an especially popular item at Ben David Jewelers. Many jewelry stores in Danville, VA, offer engagement rings, but Ben David Jewelers has a huge bridal section. It is there that you can find many designer engagement ring brands like LeVian Jewelers, Hearts on Fire, Verragio, ArtCarved and True Romance.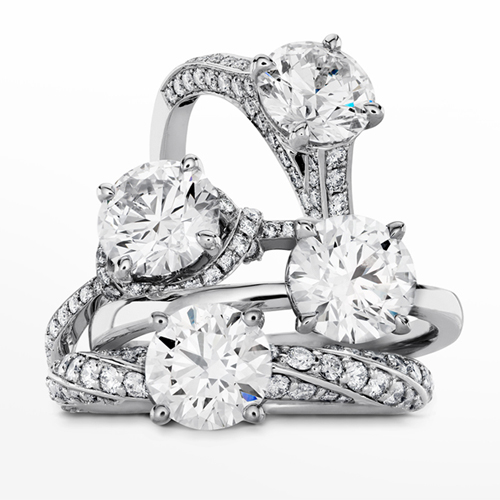 A Collection of Engagement Rings from Hearts on Fire
Ben David Jewelers is a full service jewelry store. If you are searching for a specific engagement ring and the store doesn't carry it, they will put their Master Jeweler to work to create that ring for you. You will be able to work with the Master Jeweler to design every detail of your creation and he will make it there in the store. You can also pick out which gemstone that you want to put into the ring. You will learn about all the different gems and get to look inside them with a jeweler loupe to see the flaws of the stone and find out what they mean.
Bracelets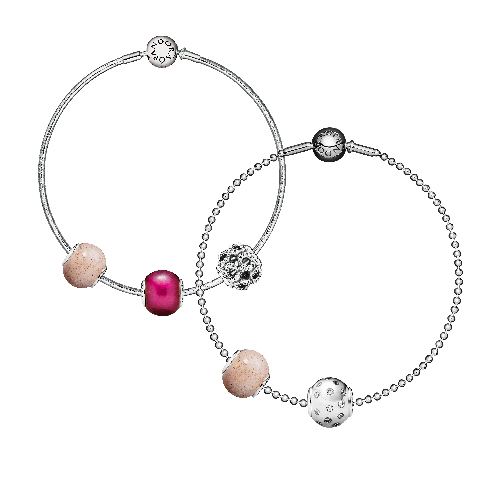 Charm Bracelet Bangles from Pandora
Ben David Jewelers is the only one of the jewelry stores in Danville, VA, that carries
Alex and Ani
as well as Pandora bracelets. If you are looking to add to your stack, you just need to stop by the store to browse. If you are looking to purchase a gift for someone, stop by and the sales staff will help you select just the right bangles and charms that she is sure to love.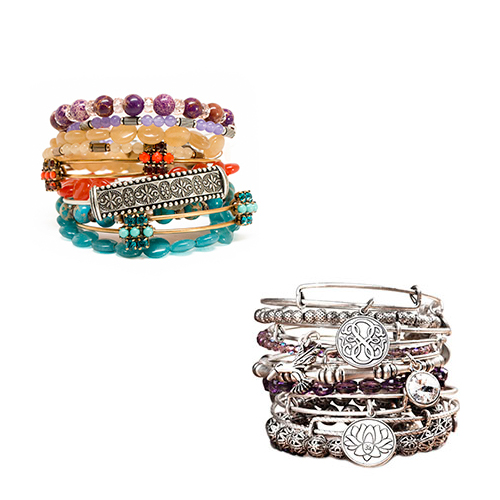 Alex and Ani Charm Bracelet Collections
Jewelry Stores
Not all jewelry stores in Danville, VA, are created equally. Ben David Jewelers loves to help young couples get off to a wonderful start in married life with the perfect engagement rings and wedding bands. Everyone is treated like family at Ben David Jewelers and they hope you'll come back to mark other milestones in your life with jewelry such as the birth of a child, anniversaries and birthdays.