Jewelry and watches make wonderful gifts that a person will appreciate and love for a lifetime. At Ben David Jewelers in Danville, VA, we carry two brands of beautiful watches for men and for women. We also have top designer jewelry and we make custom jewelry in our store.
Watches for Men and Women
When you need a gift for an anniversary or birthday, a watch is a gift that is a classic, and still very much loved. Men have very few jewelry choices, so a watch is always very much appreciated. Women are still wearing a lot of jewelry and watches. Cell phones haven't replaced those beautiful timepieces yet!
Petite Darci Silver and Rose Gold-Tone Stainless Steel Watch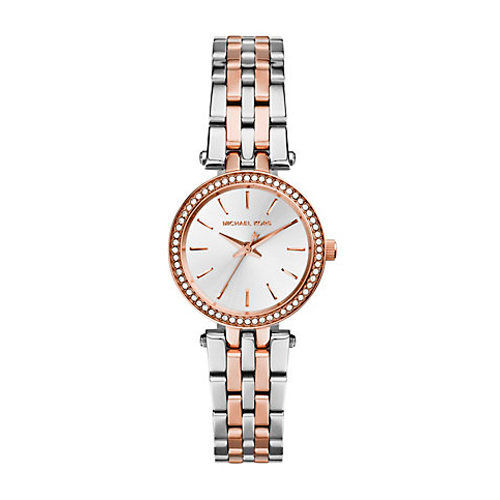 Petite Darci Silver Watch by Michael Kors
When it comes to watches for women, Michael Kors knows the styles that women love. In this design, the Petite Darci, it is a pavé-embellished bezel that speaks to the ladies. It adds such sparkle that it catches people's eye when it sends out those dancing sparkles in the light. It is a great combination of both jewelry and watches. The watch becomes the jewelry.
Pennant Rose Gold-Tone Stainless Steel Watch for Men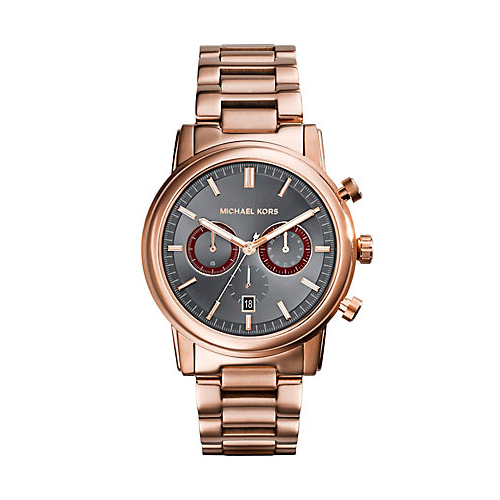 Pennant Rose Gold-Tone Stainless Steel Watch
If a man dares to be different, here is a gorgeous choice in jewelry and watches. It is a Michael Kors gold-tone watch. This timepiece blends modern with classic styles featuring chronographic dials with a rose color stainless steel.
Jewelry and Watches as Gifts
Jewelry and watches make such wonderful gifts. If it is your anniversary, you can upgrade your wedding rings. Get her fitted for that engagement ring she always wanted, but you couldn't afford back then when you got engaged. For him, maybe it is time to update that beat up and scratched wedding band into something all shiny and beautiful again.
Jewelry for the Whole Family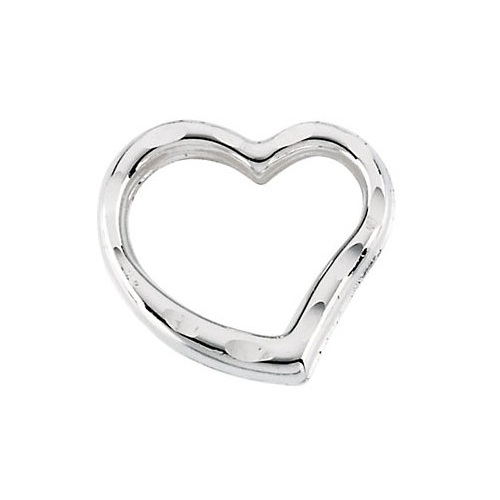 Heart Pendant for Girls from Ben David Jewelers
Ben David Jewelers has jewelry and watches for the whole family. Our heart pendant for teens or little girls will be cherished for all time. It is a pretty, stylish heart that can slip right on a delicate chain to be worn around the neck, reminding her everyday how much you love her.
Stop by Ben David Jewelers
Stop by Ben David Jewelers and we'll help you pick out a beautiful gift for your beloved. We have oodles of choices in jewelry and watches that he or she is sure to love. We carry the top designers brands and we have own brand of jewelry. We can also make custom jewelry so that your gift is 100% one of a kind that nobody else in the world has. When you come in we will help you select just the right gift from all of the beautiful choices.