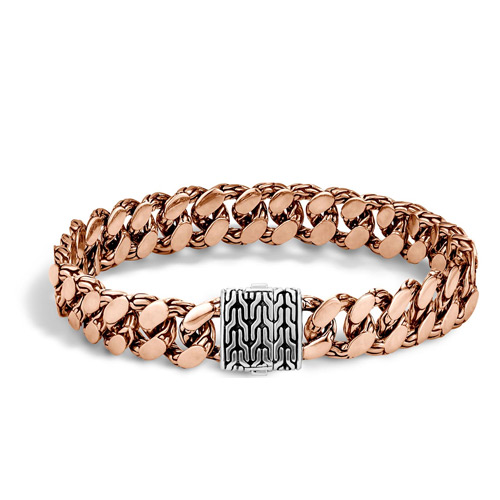 If you're looking for a John Hardy bracelet for men then you've come to the right place. There are some gorgeous new designs just released by the John Hardy company. Here is a quick look at several of those new designs every man is going to love.
John Hardy Bracelet for Men
Every John Hardy bracelet for men captures that animal spirit and sense of adventure that men have. This is the company that fully embraces fantasy and hammers it right into the designs of men's jewelry that they make. Here are a few of the brand new designs that have been issued recently from Joh Hardy.
Legend Eagle Head on Large Flat Chain Bracelet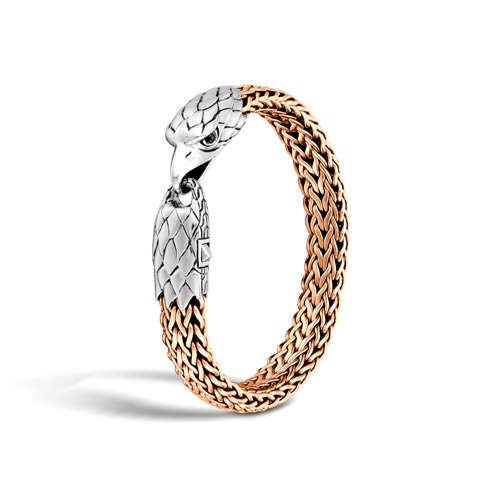 For the man that loves the strength and power from the animal that is king of the skies, the Legend Eagle Head bracelet is the John Hardy bracelet for him. The size range covers a lot of ground with sizes starting at Small and going up to 3XL. It is made from Sterling Silver with Bronze and has Black Chalcedony for the eagle's eyes.
Classic Chain Large Link Bracelet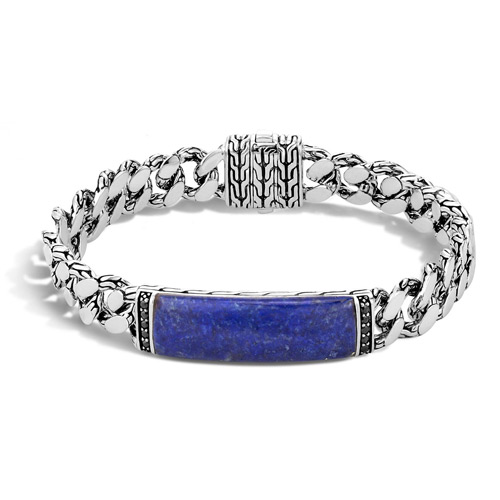 The Classic Chain with large links bracelet is for the most classic guy that enjoys stylish, but simple designs. It is very masculine with the large link sterling silver chain, but is still dressy with the Lapis Lazuli gemstone. Sizes range from Small to XL.
Classic Chain Bracelet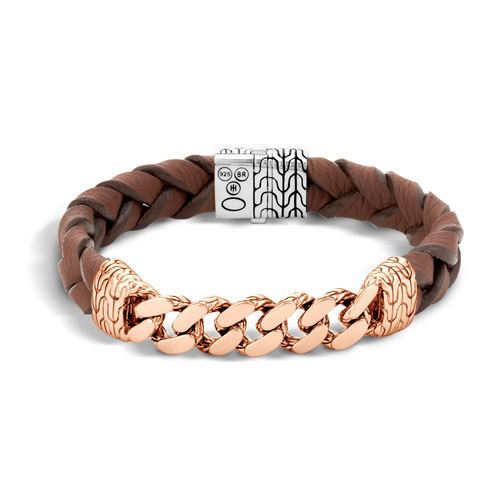 This Classic John Hardy Chain Bracelet for men features braided fine leather along with bronze chain links and a sterling silver clasp. This is beautiful styling for a classic John Hardy bracelet for men. Sizes range from Small to Large.
Men's Jewelry in Danville VA
Ben David Jewelers carries the John Hardy brand as well as many other brands of designer men's jewelry. Stop by and we'll help you find that perfect John Hardy bracelet for men that you're looking for.