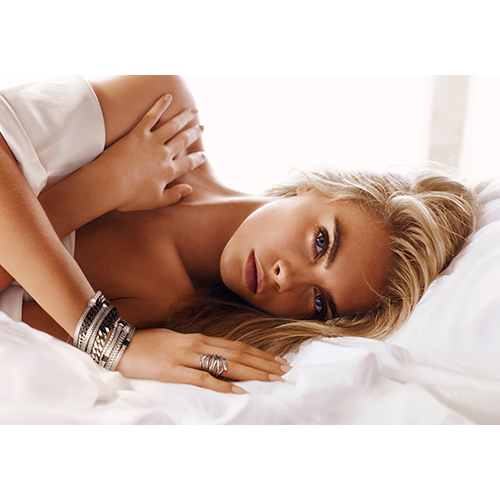 John Hardy Bracelets and Rings
Ben David Jewelers will be having a John Hardy Trunk Show Sale on May 6th, 2015. This is your sneak peek at some of the beautiful bracelets and rings that might be there when you arrive. This is a private sale, so make sure you make your appointment as soon as possible.
John Hardy Sale
Ben David Jewelers frequently has private sales with their Trunk Shows. All sales are conducted in a private party atmosphere and you must have an appointment to attend. So, be sure to add the John Hardy Trunk Show to your calendar and also call now to make sure you get your appointment to come in.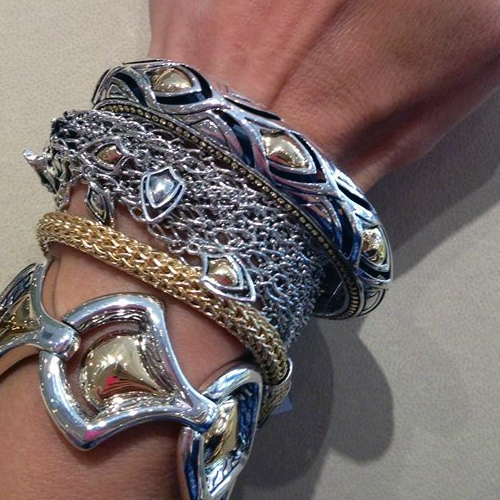 Photo of John Hardy Bracelets in Stock Right Now
The John Hardy Company
John Hardy has numerous unique styles and even some fantasy designs. They are well known for featuring dragons and Naga on their bracelets and rings, but they do a lot of other stunning jewelry designs as well.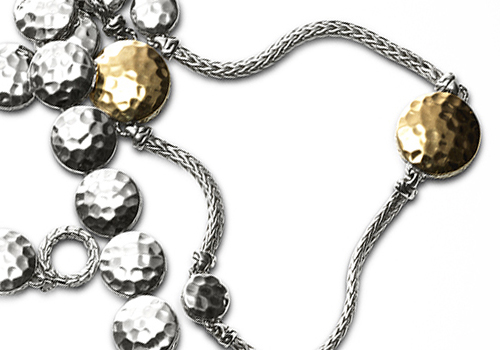 The John Hardy Dot Look
When John Hardy was just starting out as an artist he visited Bali. He was struck by the artistic quality of life there and the rich traditions that went with it. He and his wife settled there to learn and make jewelry. His brand is now revered around the world.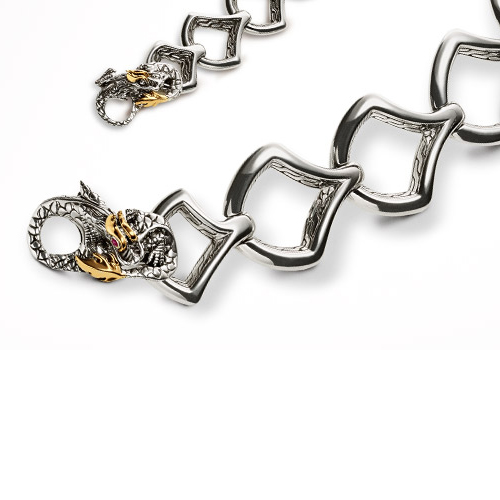 The John Hardy Legends Design
John Hardy's belief system merged with the myths and legends of exotic Bali. This was several decades ago, but you can still see the influence his days in the jungle have on his bracelets and rings today. He captures the pure spiritual essence in the designs he creates for you to wear.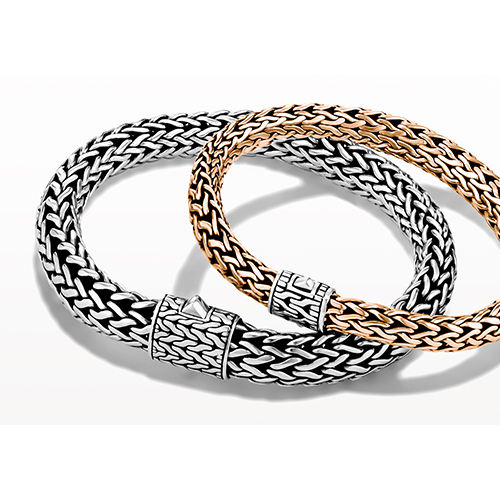 Men's Bracelets Designed by John Hardy
The company strives to be as environmentally responsible as possible by sourcing reclaimed metals. They also run a global initiative that plants bamboo which is funded from the sales of John Hardy jewelry.
Reserve Your Spot Now
Appointments for this popular John Hardy Trunk Show might fill up early. Call today to get your appointment to attend this special private sale. Only those who have an appointment will be admitted to the trunk show.