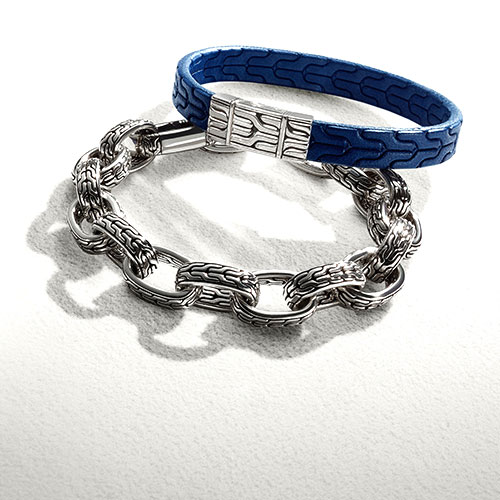 John Hardy Bracelets
The John Hardy Trunk Show is coming to Ben David Jewelers on April 14th, from 11am – 7pm, at Ben David Jewelers. You are probably fairly excited about all the beautiful jewelry that you're about to see. You will be able to shop, browse and get advice from jewelry experts.
John Hardy
Some of the great John Hardy jewelry you might see at the trunk show is featured below. Of course, it will all depend what is in stock at the time you arrive. John Hardy is a very popular fine jewelry designer and many people wait until the trunk show to shop his jewelry lines. But, here are some unique items that are available today for a sneak peek.
Legends Cobra Pendant by John Hardy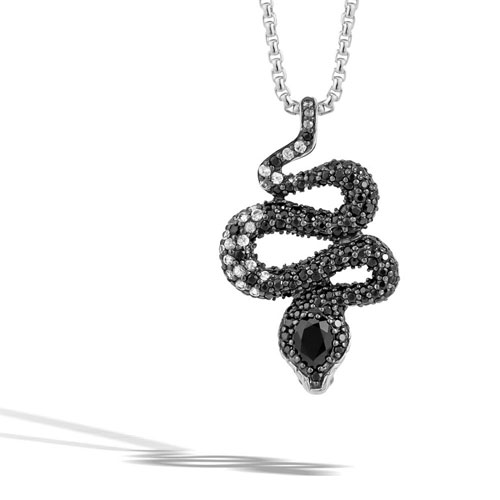 Legends Cobra Pendant by John Hardy
The Legends Cobra is a winding, powerful snake made from sterling silver and black Chalcedony stones. Many think of the cobra as a representation of reincarnation. Others use the symbol for the inspiration of transformation and vitality. Whatever the symbolism, the cobra makes for a beautiful pendant with black stones and crystals.
Bamboo Ring in Silver and Gold by John Hardy
Bamboo Ring by John Hardy
Intertwining links of sterling silver and 18K gold are featured in this John Hardy Bamboo ring. The latest daring styles are now featuring the combination of sterling silver with gold.
Legends Macan Double Head Kick Cuff by John Hardy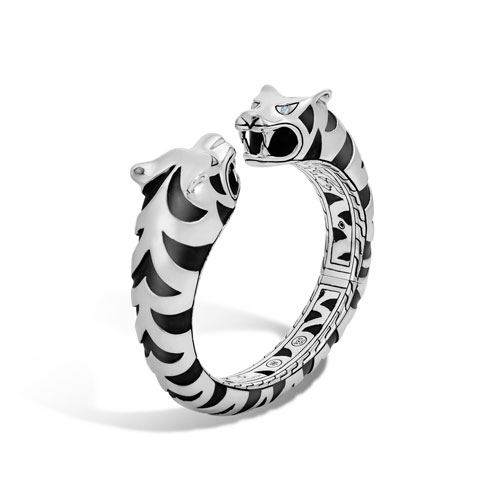 Legend Macan Double Head Kick Cuff by John Hardy
Reptiles rule in John Hardy jewelry. This is another interesting creature that appears to be part cat and part snake for the powerful guy. It is a kick cuff and made from sterling silver and Swiss Blue Topaz.
Register for the John Hardy Trunk Show
If you would love to attend this John Hardy Trunk show on April 14, 2016, you'll need to
email Ben David Jewelers
in Danville, VA, to register to attend. The show isn't one that you can just show up for. You will need to let us know that you're interested in attending.