Kendra Scott designs in many different colors and that is one of the reasons women love their earrings and bracelets. Blue is the most popular color, so here are some great earrings and bracelets that feature various blues. Enjoy.
Kendra Scott
There are so many colorful options with the jewelry made by Kendra Scott. But, today we'll focus in the on the blue color. Blue tends to be the favorite color of so many people, so this blog post is for them.
Alexandra Earrings in Blue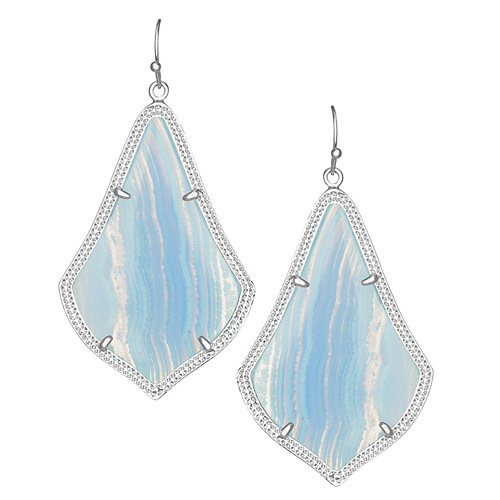 The earrings named "Alexandra" have a pretty blend of blue and reddish violet hues. The design looks little bit like a colorful marble. This lovely pair is made by Kendra Scott from Rhodium plated over brass.
Danielle by Kendra Scott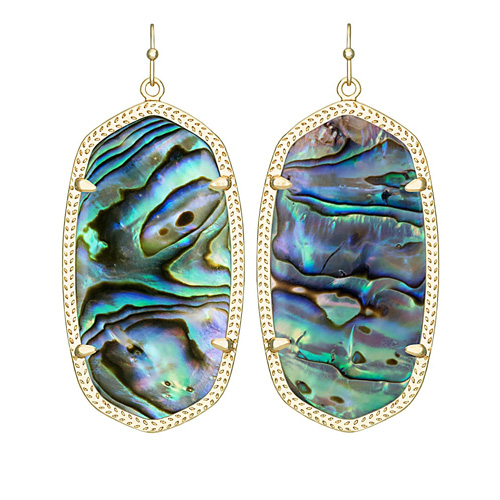 "Danielle" is made from natural abalone shell, prized for centuries for its beautiful iridescent colors. This pair of earrings is made with 14k gold plated over brass for lasting durability. These earrings would be especially dazzling when worn with an all-white suit.
Elton Bracelet in Abalone Shell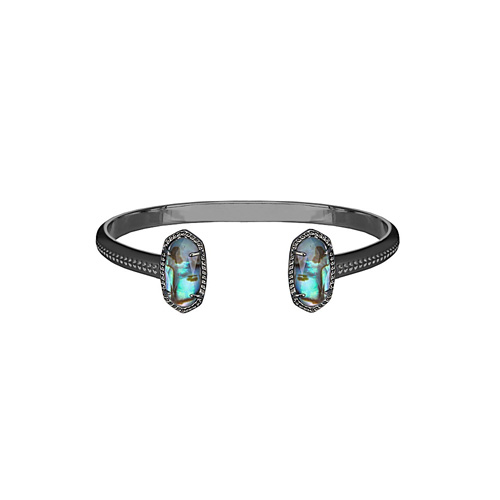 If you love sleek, simple designs of bracelets, the "Elton" is for you. The metal is Rhodium plated over brass and the ends are accented with beautiful abalone shell. This bracelet works well with jeans and blouse or an elegant dress.
Carly Stud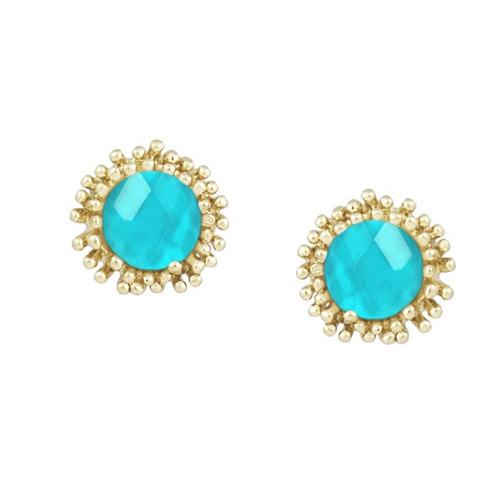 The "Carly Stud" earrings are in Clear London Blue and surrounded with spikes. The studs are made with 14k gold plate over brass for a durable earring.
Ben David Jewelers
Ben David Jewelers carries the Kendra Scott brand. They have most styles in a multitude of colors, including your favorite color of blue. Stop by the Danville location and our sales staff will help you browse all of the beautiful designs. You can even try them on to see how great they look on you.