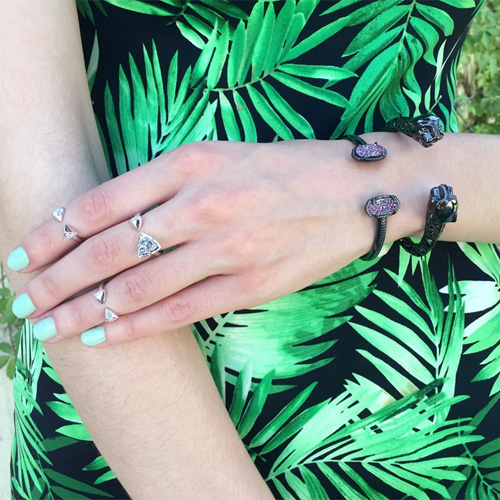 Bracelets and Rings by Kendra Scott
Kendra Scott is a popular designer brand that women and girls love for everyday jewelry. This company is particularly known for their colorful earring pairs and necklaces, but they have a gorgeous collection of bracelets, as well. Here are some of the highlights of their bracelets collections.
Kendra Scott
Kendra Scott jewelry always makes great use of color. Some are wildly colorful, like many of the earrings they design that are available in almost 20 different colors. Others are little more muted, like what is seen in the bracelet designs.
Bracelets
There is a fine variety of Kendra Scott bracelets that you can browse at Ben David Jewelers. One of the sales staff will sit down with you and let you try them all on to see how they look on you. If the exact color you want isn't in stock then they'll order it in for you.
Elton Bracelet in Abalone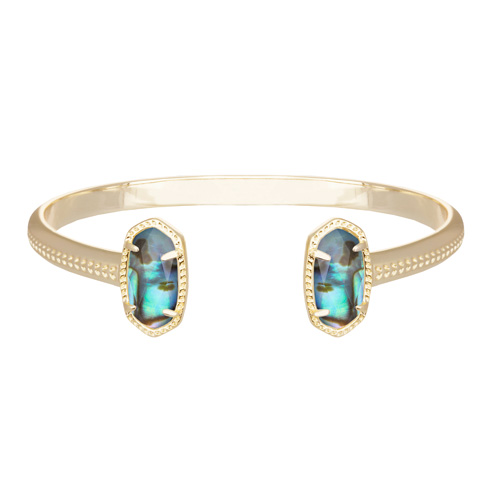 Elton Bracelet in Gold and Abalone Shell by Kendra Scott
The Elton Bracelet, pictured here in gold color and Abalone shell, is available in 18 different colors and styles. You can select from various drusy designs such as pearl, quartz, and slate. There are a variety of color combinations that make it easy to wear it with many outfits.
Remy Bangle Bracelets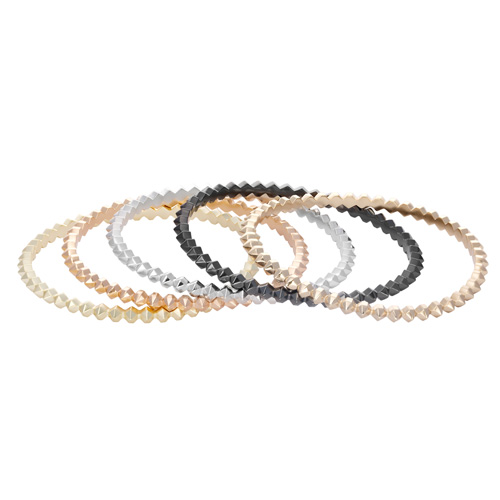 Remy Bangle Bracelets by Kendra Scott
The Remy Bangle Bracelets are a variety of metals. They come in a set of 14k Gold, Gunmetal, Rose Gold or Rhodium that has been plated over brass.
Roni Cuff Bracelet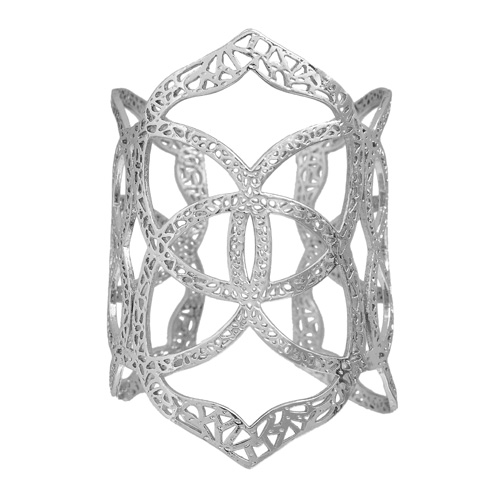 Roni Cuff by Kendra Scott
The Roni Cuff Bracelet by Kendra Scott is in a beautiful silver color. It is made of Rhodium plated over brass and is 3-1/3" in height. It is also available in a choice of 14k Yellow Gold that is plated over brass in the same size.
Ben David Jewelers
Ben David Jewelers carries the Kendra Scott brand. We keep the store well stocked in this
popular costume jewelry
line. Stop by today to try these bracelets on.