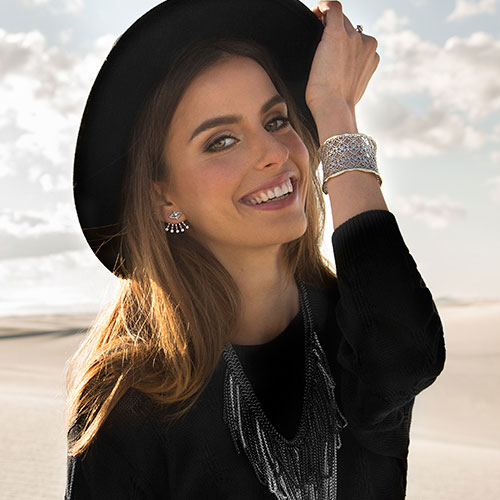 The Kendra Scott brand is affordable and lovely to wear for any occasion. These necklaces, bracelets and earrings are just the right finishing touch no matter where you need to be on a moment's notice. Ben David Jewelers carries this beautiful, designer jewelry brand in their Danville location.
Kendra Scott
Kendra Scott is where you go for comfortable jewelry that is known for its colorful designs. They design a large selection of earrings, bracelets and necklaces that keep you looking fashionable at work and when out on the town.
Harlow Statement Necklace in Mint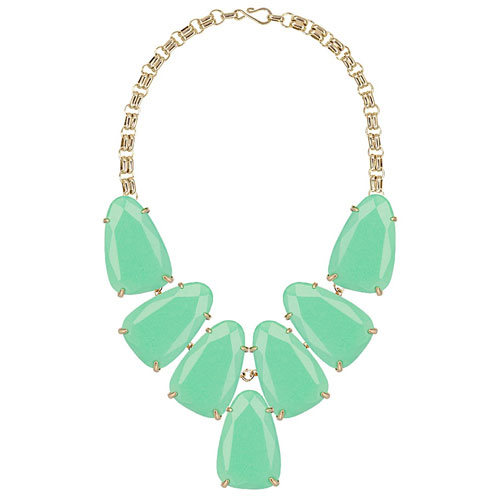 The Kendra Scott chunky necklace named Harlow Statement is gorgeous in the popular mint color. This color is very hot this year with women wanting it in everything from wall paint, furniture, blouses and necklaces. The large resin pieces that make this necklace beautiful are also available in numerous other colors ranging from hot pink, to deep green to grey. The chain is 14K gold plated and is 22" in length.
Dee Earrings in Ivory Pearl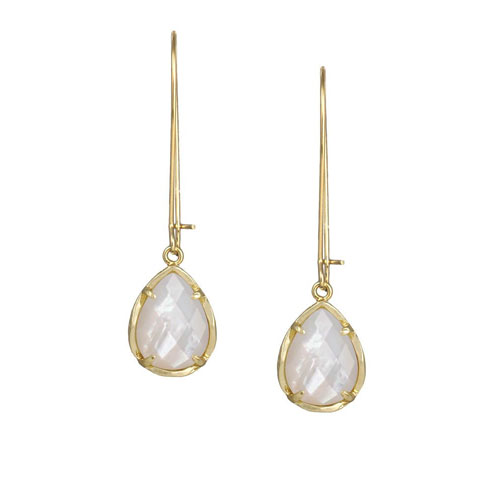 The Dee Earrings are designed with ivory mother-of-pearl in a teardrop shape. They are very feminine dangling earrings to show off your sweet, gentle nature. These earrings are made of 14K gold plate and are 2" in length. The width of the earring is ½". These are just what you need when you are attending the opera or formal event, but they also make a big statement when wearing jeans.
Andy Bracelet in Periwinkle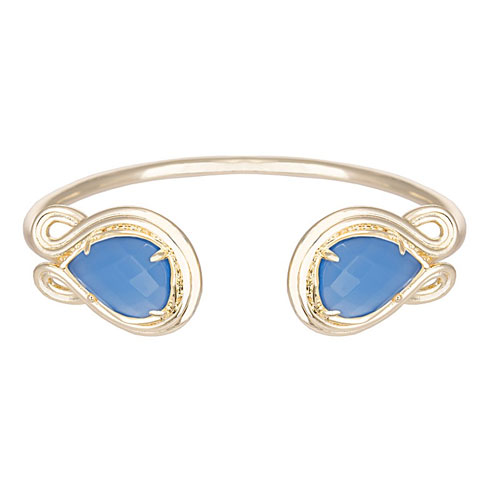 The Andy Bracelet by Kendra Scott is made in over 25 colors. The one shown is the periwinkle blue. The design is a variation of the slave bracelet that was so popular for so many decades. Its length is 2.5" so it is likely only suitable for the wrist, but if you have thin upper arms you might be able to wear it up top also. This bracelet is bendable so you can adjust it. The periwinkle insert is made of translucent, beveled glass.
Ben David Jewelers
The Kendra Scott collections are a fairly recent addition to the Ben David Jewelers lines of affordable costume jewelry. Currently, most of the company's necklaces, earrings, and bracelets are well represented with more designs arriving this autumn. Stop by any time Monday through Saturday to browse. Our helpful sales staff is always available to help you find the designs that look fabulous on you.