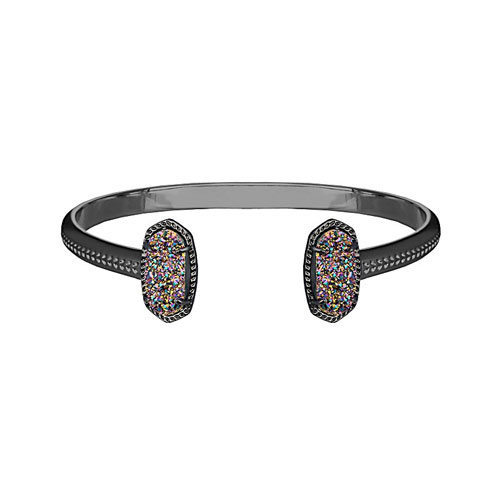 Elton Bracelet in Multi-Color Kendra Scott Druzy
Kendra Scott druzy jewelry comes in lots of styles. You can get that beautiful druzy look in earrings, necklaces and bracelets. Kendra Scott jewelry is sold by Ben David Jewelers in Danville, VA, if you'd like to pop in and try on some of the new druzies for spring.
Kendra Scott Druzy
That druzy look comes from small, glittery stones that resemble sugar but are a whole lot more sparkly than that. The Kendra Scott druzy is known for its stylish sparkle and is one of the most popular parts of their earrings and pendants lines.
Lee Earrings in Rose Gold Druzy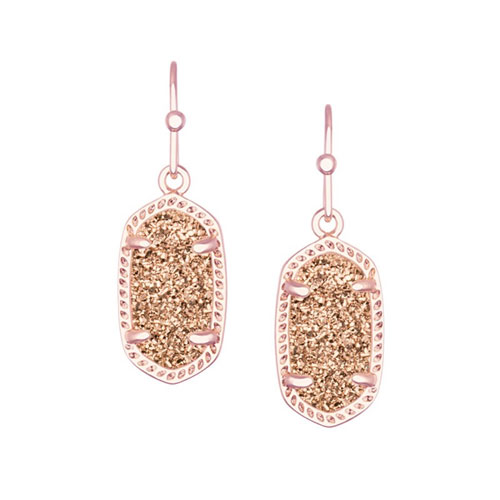 Lee Rose Gold Druzy Earrings by Kendra Scott
These Signature Lee earrings have that soft shimmering glitter of the druzy, but in the very popular rose gold. Given the softness of the sparkle on these Kendra Scott druzy earrings, they can be used for everyday wear. This isn't the showy jewelry you would use for nightclubbing. There is a matching necklace.
Elisa Pendant Necklace in Black Druzy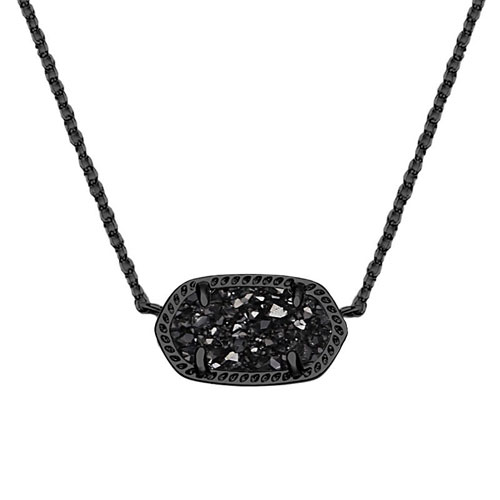 Kendra Scott Elisa Pendant in Black Druzy
This Kendra Scott druzy takes that signature style of the oval shape and fills it with gunmetal and sparkles. The druzy is outlined with small stones symmetrically placed along the edge. It is a very chic and classic styling for a pendant that's meant for everyday wear. The Calvin black druzy ring coordinates well with this pendant.
Jan Hinge Bracelet in Iridescent Window Druzy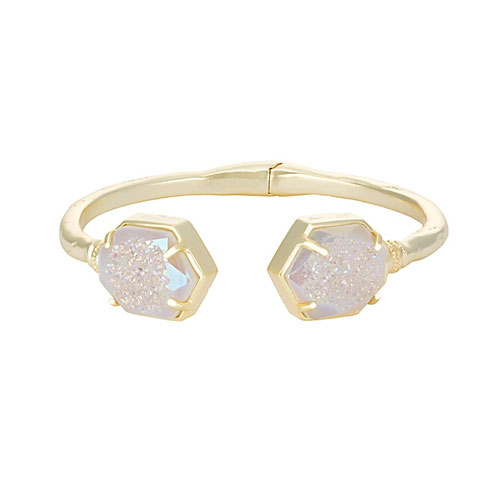 Jan Hinger Bracelet in Iridescent Druzy
The iridescent nature of the
Kendra Scott druzy
is brought out in the Jan Hinge Bracelet. Where white might be lost in a yellow gold bracelet normally, this bracelet's druzy brings a person's full attention to the sparkle. The hinge makes this bracelet very easy to put on and take off.
Ben David Jewelers
Ben David Jewelers stocks the Kendra Scott brand and most of their jewelry lines. If you love the Kendra Scott druzy, you'll find numerous rings, bracelets and pendant to browse and try on.