Kendra Scott Earrings
Kendra Scott has released new designs and they have arrived. They are available at Ben David Jewelers in Danville, VA. Stop in today to browse these gorgeous earrings. Pick up a couple of pairs for yourself and for gifts for the ladies in your life. Kendra Scott is one of the most popular costume jewelry designers today.
Kendra Scott
What is new with Kendra Scott are these earring pairs. They are all available in many color choices so that you will always just the right match for your outfit of the day. There are so many colors, so many styles, and so many cool choices.
Palmer Earrings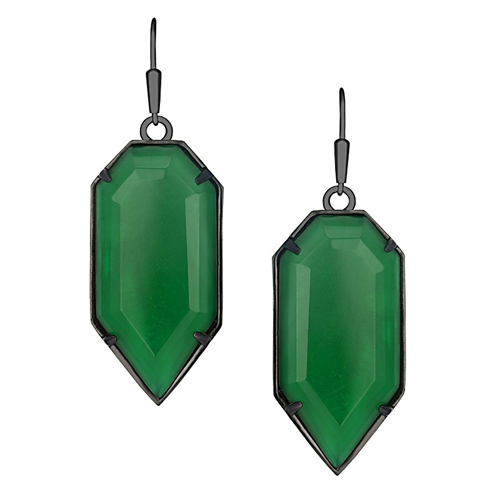 Palmer Earrings in Emerald Illusion by Kendra Scott
Pictured is the pair of Emerald Illusion Palmer Earrings from Kendra Scott. These drop earrings are rhodium gunmetal plated over brass metal for durability. They are 1.75" long and .63" wide. Other color options are Rock Crystal, Ivory Pearl with rose gold, and Iridescent Blue.
Drusy Earrings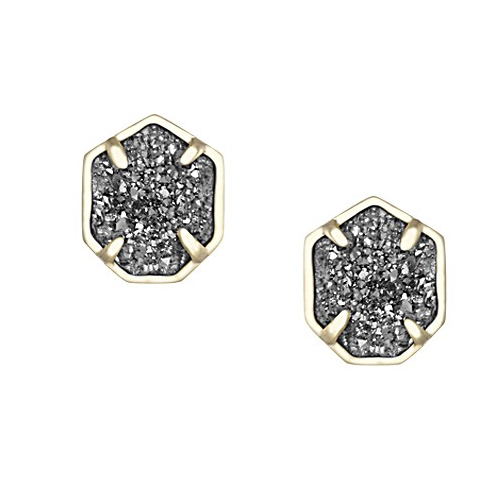 Drusy Earrings by Kendra Scott
Kendra Scott Drusy Earrings pictured are the Platinum with gold plated studs. The size is .56" long and .44" wide. Other colors choices are Iridescent with Gold, Iridescent with Rose Gold, Platinum with Silver, and the Black Drusy.
Camilla Ear Jackets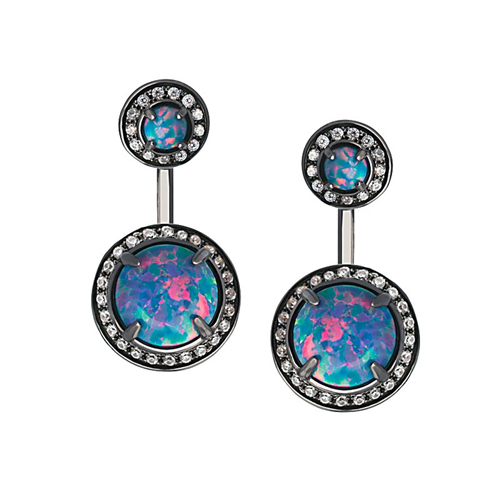 Camilla Ear Jackets by Kendra Scott
These Kendra Scott Ear Jackets are in the Turquoise Kyocera Opal style. The metal they are made from is rhodium gunmetal over brass. The earring size is 1.57" in length and .63" wide at the bottom detachable ear jacket. Other colors offered are White Kyocera Opal, Peach Kyocera Opal, and Blue Kyocera Opal.
Ben David Jewelers
Ben David Jewelers carries the
Kendra Scott brand
of costume jewelry in their Danville, VA, location. Stop by today to try on these new designs. You will want to pick up pairs for a friend or for a gift for yourself. The Kendra Scott brand is very popular, so the ladies in your life would probably love a gift of earrings to add to their collection.