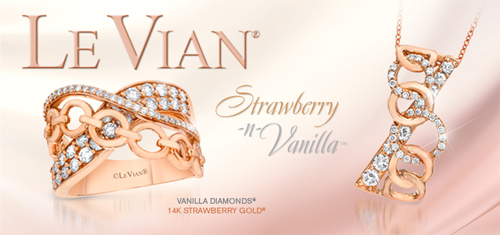 Last minute Christmas gifts can be pretty stressful, but you don't want to pick up just anything. You need something nice and with some thought put into it. Here are some ideas to help you in your search for last minute shopping. Ben David Jewelers probably has just the perfect item for your loved one.
Last Minute Christmas Gifts
You're in a hurry for those last minute Christmas gifts and you just want to grab something and run. But don't grab just any old thing. Your wife really does not want yet another bottle of perfume that she can't stand. She wants something nice and beautiful that she really likes. It would be great if it shows that you know her well and put some thought into it. It is difficult to do all of that when it is the last minute and you're in a big hurry. If you stop into Ben David Jewelers, a salesperson will take the time with you to learn about the person you're buying for and what she would like. But, until you can make it into the store in Danville, take a look at these ideas.
Blue Topaz Cushion Earrings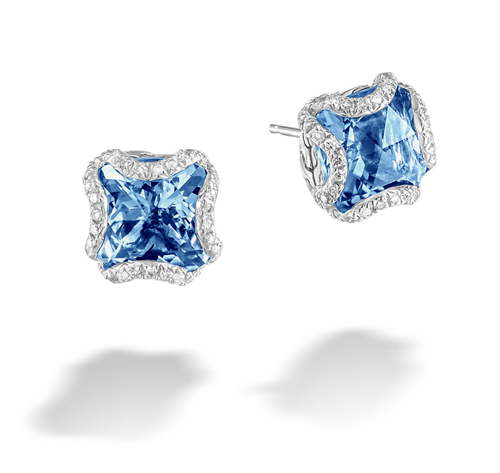 Earrings always make for easy last minute Christmas gifts. If you know which gemstones she likes then you can stop into Ben David Jewelers and pick up a pair of her favorite gemstone earrings like this set of blue topaz earrings designed by John Harding. They are London Blue Topaz and surrounded with white pavé diamonds in a cushion style setting. Any girl that enjoys topaz will love getting these earrings in blue instead of the traditional yellow color.
Chain Earrings in Yellow Gold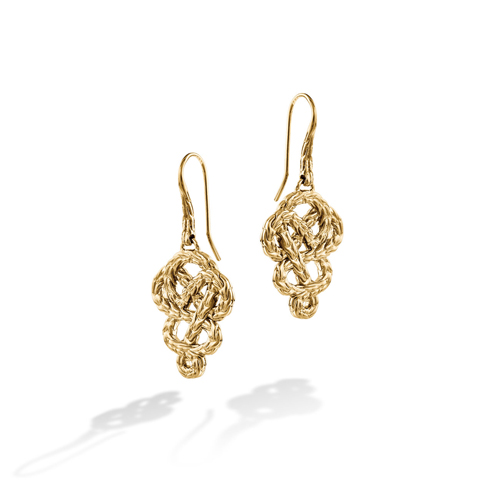 This set of chain earrings designed by John Hardy features some gentle knotwork effect in 18K yellow gold. They are easy to wear with the French hook. If she enjoys Celtic knotwork designs then she will enjoy this pair of gold earrings.
Dragon Earrings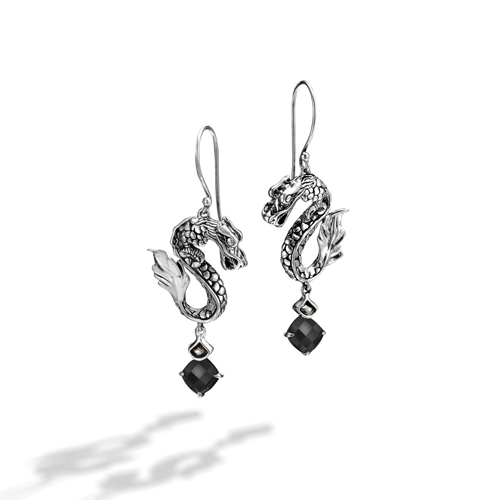 Sometimes a girl just has to go all medieval and this set of earrings from John Hardy will put her in touch with her inner warrior. If she loves fantasy styles, this pair of earrings will warm her heart. They are made in sterling silver, are on a French hook and have Black Chalcedony drops.
Firey Red Earrings with Chocolate Diamonds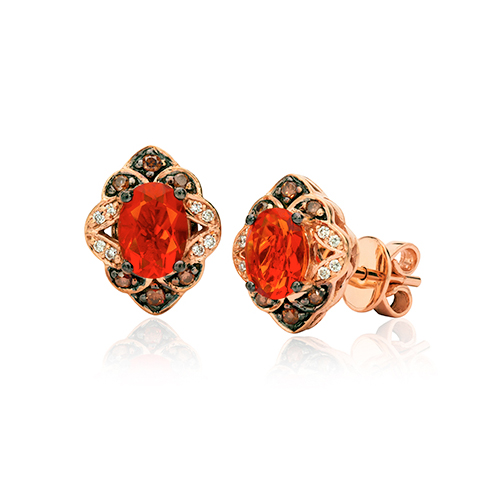 LeVian makes a gorgeous Firey Red collection featuring their red diamonds. They turn these diamonds into beautiful designs that women secretly wish someone would give them as a gift. These Firey Red earrings are just such a prize she is hoping to receive for Christmas. The firey red diamonds are surrounded in white and chocolate diamonds in a rose gold setting.
A Necklace Loaded with Blueberry Diamonds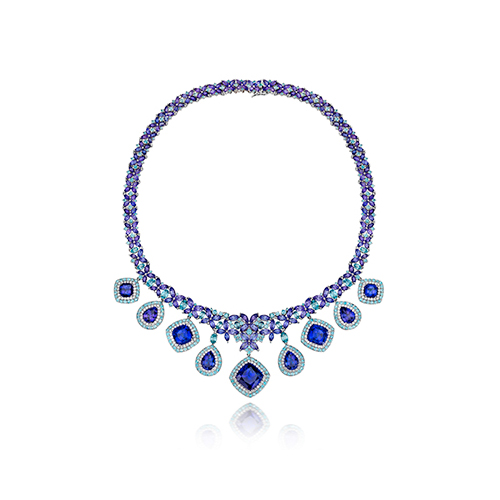 Colored diamonds are the new thing and LeVian Jewelers designs with them all. This particular necklace is loaded with their blueberry diamonds and it is stunning! At first people will assume that it is made with blue sapphires. They will be shocked to find out they are actually blue diamonds.
Last Minute Shopping
Of course, as last minute Christmas gifts go, Ben David Jewelers may or may not have these particular items in stock at the time you come in. However, the staff will find something for your loved one that is equally as beautiful. Stop in at Ben David Jewelers during the extended Christmas shopping hours and they'll help you pick out something spectacular in just a few moments.