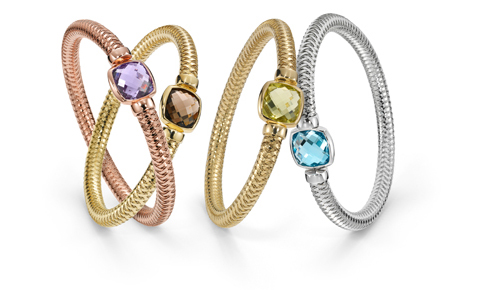 Bracelets by Roberto Coin
Last minute gift ideas are right here at Ben David Jewelers. There are only a few shopping days left until Christmas day. If you are not ready, then here are some beautiful ideas that you can pick up in the store in Danville, VA. In just a few minutes, you'll have that perfect gift for your favorite lady.
Last Minute Gift Ideas
Bracelets and earrings are always the best last minute gift ideas. Women love new bracelets and earrings. They tend to have a large collection of them so it is hard to go wrong with a new design. Ladies tend to be a little fussier when it comes to rings and necklaces, but they enjoy a large collection of styles in bracelets and earrings. So, it you want to have the best chance of getting something she's going to love, then go with one of those two items or both.
Lily and Laura Bracelets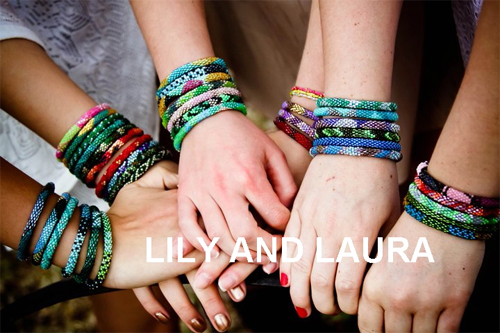 Lily and Laura Bracelets
Lily and Laura bracelets
are in plentiful stock at Ben David Jewelers. There are numerous designs and colors with these beautiful beaded bracelets. If you are looking for last minute gift ideas for your girl, this is your ticket. Just stop in and pick out a couple of these beauties in her favorite colors. Done!
Alex and Ani Bracelets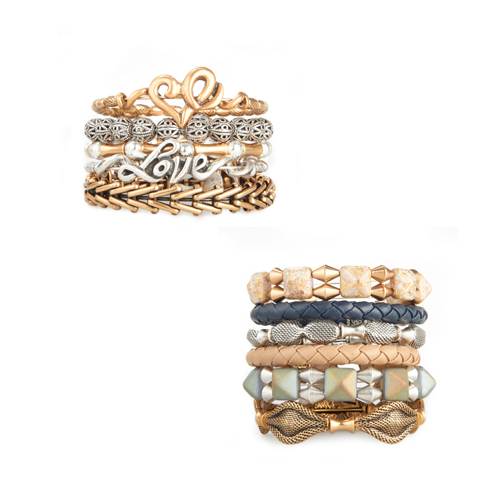 Last Minute Gift Ideas of Alex and Ani Bracelets
One of the most popular women's bracelets on the market is Alex and Ani, so last minute gift ideas will many times start with them. They offer a huge variety of bangle bracelets that are worn stacked on the wrist. Women will purchase numerous bracelets and stack them according to their mood that day. They offer many different categories of styles so it is fairly easy to pick some out just for her. If you can't figure out what she'll like then you can get a Ben David Jewelers gift certificate so that she can pick out her own.
Gemstone Earrings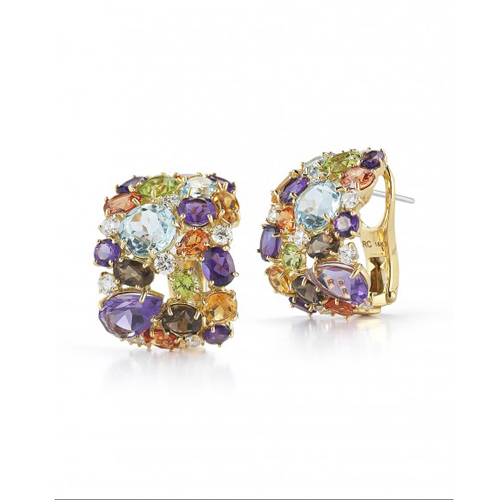 Shanghai Earrings designed by Roberto Coin
Last minute gift ideas also always include a pair of fabulous diamond earrings. If you cannot remember if diamonds were her favorite gemstone or if it was sapphires, emeralds or what, cover all your bases with this incredible pair of earrings from Roberto Coin. This beautiful pair of earrings has Topaz, Citrine, Amethyst, Sapphire, and Smoky Quartz all in the same earring. If this particular pair of earrings is sold out when you arrive at the store then the salesperson can order it in for you.
Diamond Earrings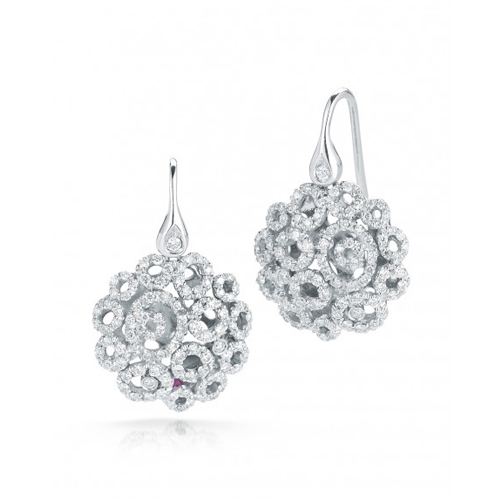 Mini Mauresque Diamond Earrings
When you know she loves her diamonds, this pair of Roberto Coin diamond earrings will have you no longer needing to find last minute gift ideas. This pair of Mini Mauresque earrings is a combination of 18K white gold with 1.33 total carats of diamonds. What girl would not fall in love with these earrings?
Merry Christmas
Ben David Jewelers wishes you a very Merry Christmas and we are happy to help you come up with last minute gift ideas when you pop into our store in Danville, VA. We have a large stock of the finest jewelry just waiting to make the lady in your life jump for joy.