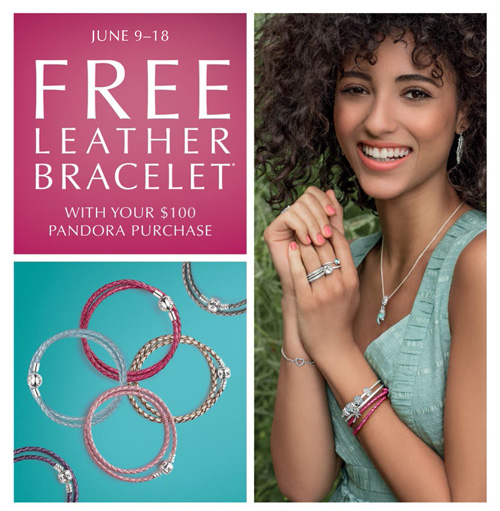 You can pick up a leather charm bracelet for free at Ben David Jewelers. These genuine Pandora bracelets are currently on a promotion that runs June 2 – 18, 2016. The actual promotion doesn't start until June 9th, but we'll let you have early access from the 2nd – 8th.
Free Leather Charm Bracelet
These bracelets are so popular that Pandora came up with a promotion that allows you to choose one for free! All you need to do is to stop by Ben David Jewelers and spend $100 or more on Pandora jewelry. Then you'll be able to pick out your favorite leather charm bracelet and take it home for free! What could be better?
If you already have a leather charm bracelet that you love and don't want another then there is a special promotion for you, also. You can use the value of the free bracelet to purchase another charm bracelet that you've had your eye on. When you stop by ask the salesperson for an upgrade on the Pandora promotion. Pandora wants to make sure they take care of all of their loyal customers with this special event.
Expert Craftsmanship
Pandora bracelets are often counterfeited, because manufacturers want to cash in on Pandora's success. But, what they don't know is that Pandora is successful because of their craftsmanship and finest materials that go into their bracelets. Be sure to use an authorized retailer of Pandora jewelry. Ben David Jewelers in Danville, VA, is one such retailer. By purchasing a genuine Pandora leather charm bracelet, you'll experience the beauty of Pandora and it'll last a long time.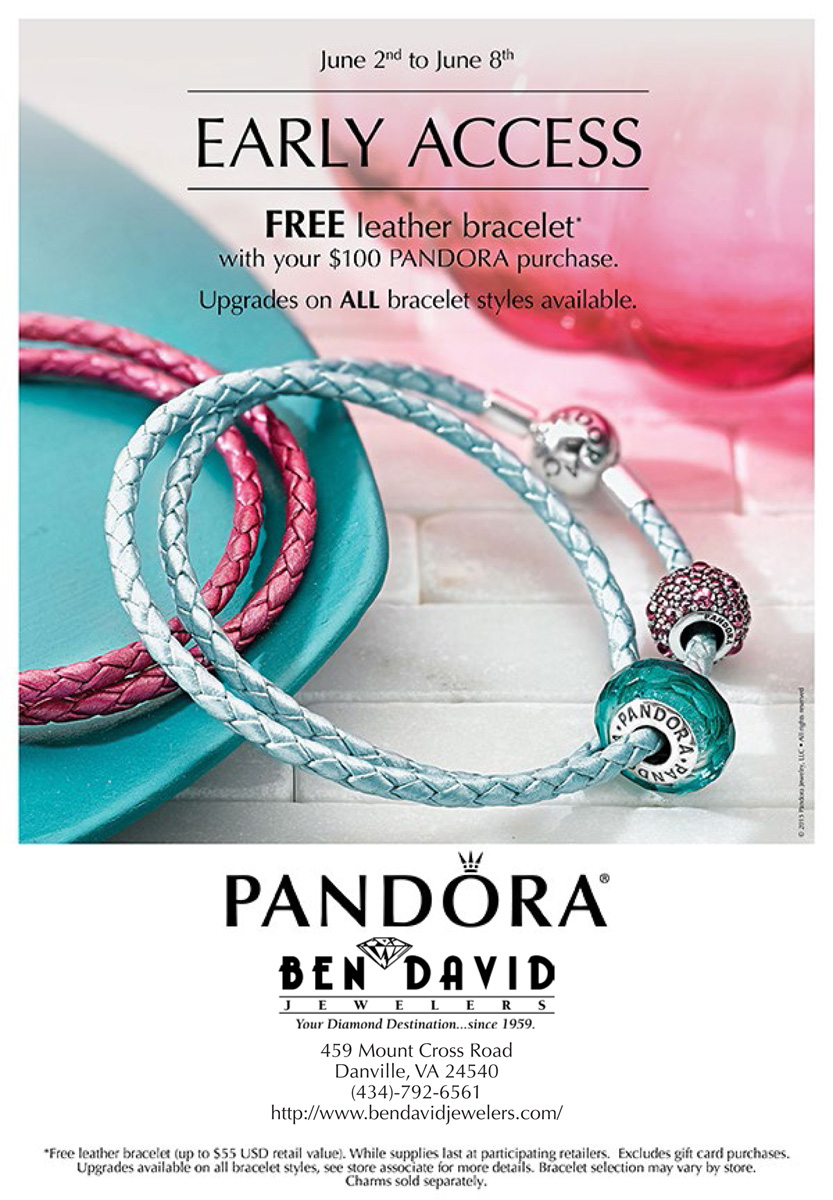 How to Get Your Free Bracelet
Stop by Ben David Jewelers from June 2 to June 8, 2016 in order to take advantage of this promotion and get your leather charm bracelet for free. (The charms are sold separately.) There are lots of colors available that will perk up and add texture to your stack of Pandora charm bracelets.