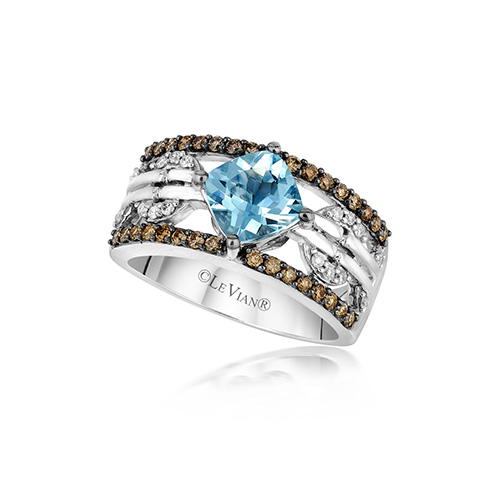 LeVian rings with chocolate diamonds are some of the most beautiful rings. These rings are unique by featuring diamonds with color, especially a brown color. Chocolate diamonds are the LeVian trademarked brown diamonds and they are a fairly new idea for rings. Here are some of their more beautiful ring creations featuring these diamonds.
LeVian Rings Chocolate Diamonds
The fascination with brown diamonds came to LeVian in the year 2000. LeVian focused efforts on collecting the very best in these diamonds for the LeVian rings and chocolate diamonds. These unique diamonds come primarily from Australia and range between C4 – C7 on the Argyle Color Scale. So, when you receive a LeVian Chocolate diamond, you're receiving one that is rated in the top 5% of all the brown diamonds in the world.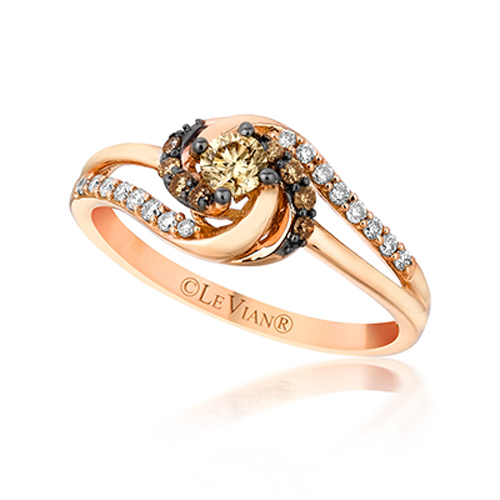 Putting Chocolate Diamonds in the retail jewelry market wasn't just a great business move for Eddie LeVian. His business move was inspired by his love of gourmet, artesian dark chocolate!He took brown diamonds that were used only for industrial purposes and found that there were beautiful, remarkable gemstones among the bunch. These brown diamonds were perfect for high end diamond rings and other jewelry. He named them Chocolate Diamonds and trademarked the name.
Many Types of Chocolate Jewelry
LeVian rings featuring chocolate diamonds aren't the only chocolate jewelry made by the company. These beautiful, brown treasures have also found their way into other designs created by LeVian. They make watches, earrings, pendants and bracelets with these diamonds. Their Chocolate Diamond idea is so popular that other jewelry design brands have ventured into the brown diamond market.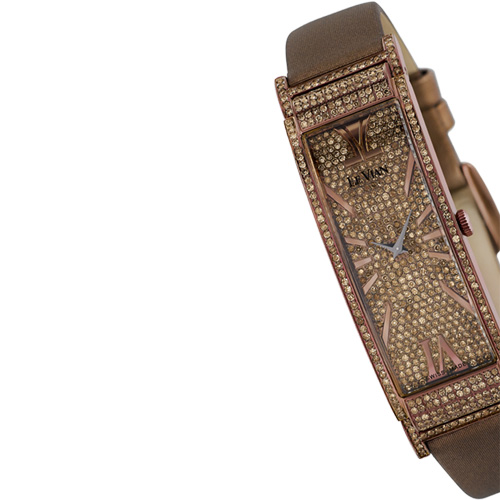 Ben David Jewelers
When you want the best in chocolate color diamonds then you'll need the original – LeVian rings and Chocolate Diamonds. LeVian has a very high standard for these diamonds. Just any old brown diamond won't do. Stop by Ben David Jewelers to browse these rings in person.