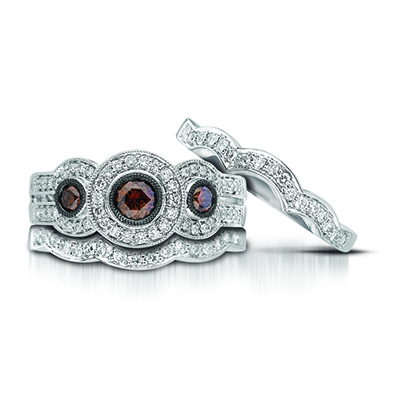 LeVian wedding sets are very creatively designed to bring out the beauty of the diamonds they use. Many of these bridal rings are designed around fancy colored diamonds. This makes for an incredibly unique engagement ring and wedding band.
LeVian Wedding Sets
There are so many choices from this famous jewelry company in LeVian wedding sets. Most of their bridal jewelry is in chocolate diamonds. The white diamonds offset the deep brown to bring out the best of both.
LeVian is famous for their history and their beautiful designs. The family has been in the jewelry business for hundreds of years. They have worked for royalty and currently they focus most of their efforts designing jewelry for the less than powerful rulers.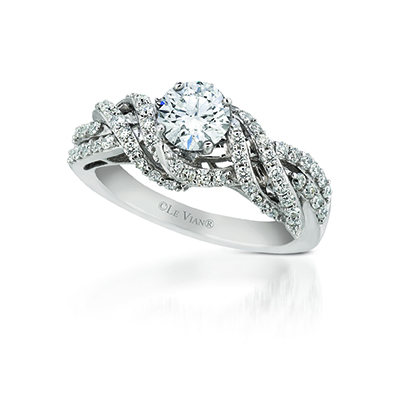 LeVian is the company that trademarked the name "chocolate diamond." It is LeVian that brought this brown diamond into vogue. This color of diamond was considered to be least valuable until they found a way to locate just the right quality of brown diamonds for jewelry. LeVian is very picky on which of these they choose for their LeVian wedding sets.
Where to See LeVian Jewelry
You can browse the LeVian wedding sets at Ben David Jewelers in Danville, VA. Ben David Jewelers carries the LeVian brand, so you'll be able to browse a wide selection of rings, necklaces, bracelets and the bridal jewelry.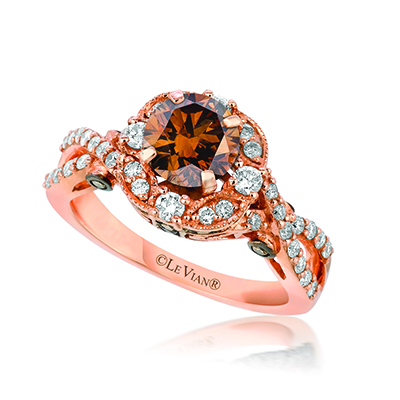 Ben David Jewelers has LeVian Trunk Shows several times per year. There is another one coming up soon. These events are usually by appointment only, so they can give shoppers their undivided attention and handle all of their shopping needs. You will be able to browse while having refreshments and try on all the different beautiful LeVian wedding sets that are available. Sign up for our mailing list so you will receive the announcement of the LeVian Trunk Show when it is time.