The Liberty Copper Collection design by Alex and Ani is the company's support for the our Statue of Liberty through the Statue of Liberty-Ellis Island Foundation, Inc. The energy from the copper in these charms unite us all as one in supporting our national symbol of freedom and hope.
Alex and Ani's Newest Collection
The Liberty Copper Collection features items with a charm that has a copper flame and is embellish with 14k gold plate. This charm is meant to support and inspire others in peace, love and unity, things that our citizens and the residents of the world could use more of. It unites all that wear these items through the energy of the copper. The copper source was the Statue of Liberty herself from her centennial restoration.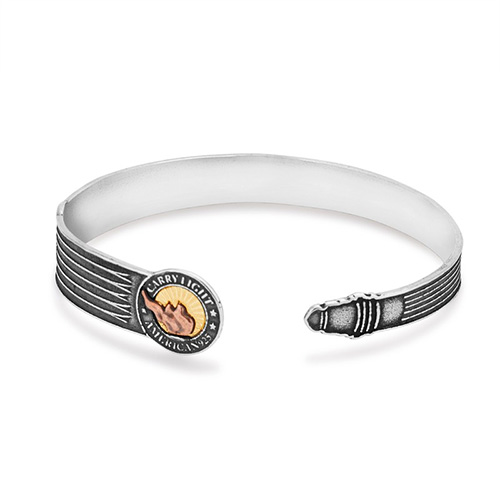 Liberty Copper Cuff by Alex and Ani
"Through the LIBERTY COPPER Collection ALEX AND ANI® is supporting the work of The Statue of Liberty-Ellis Island Foundation, Inc. The exclusive LIBERTY COPPER Collection features original copper preserved from the centennial restoration of the Statue of Liberty. Carry pieces of the most powerful icon of freedom and hope that exists. One flame has the power to ignite the world." ~ From the Alex and Ani website.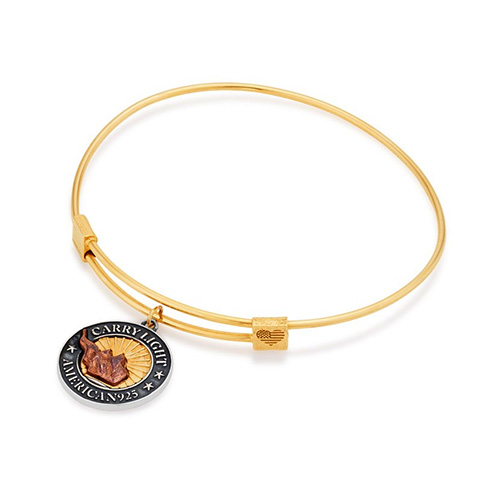 Liberty Copper Bangle by Alex and Ani This collection includes new styles in additional to the traditional bracelets and rings. Of course there are the bangles and charms, but this collection has a cuff bracelet and the pendant charm has many sizes and styles including pave! The charm is also used in a spoon style wrap rings and cuff links for your favorite guy. Most of the items in this new Alex and Ani Liberty Copper Collection give choices in either size or different types of finishes. All of the items will come with a certificate of authenticity.
Ben David Jewelers
Ben David Jewelers is an authorized retailer for
Alex and Ani
and is well stocked with all of the Liberty Copper Collection. Stop by today to browse the collection and become one with this icon of freedom and hope.