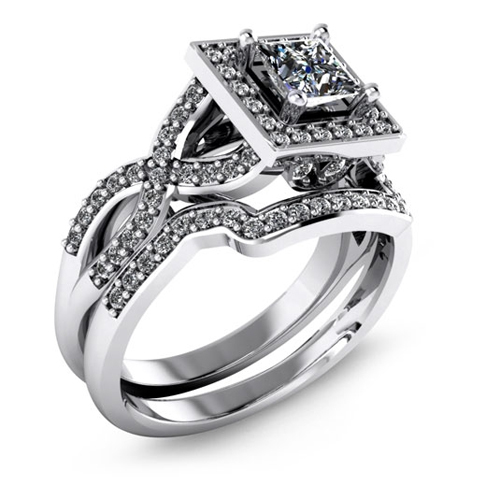 Malo Diamond Engagement Rings
Low cost engagement rings are available in a lot of different and beautiful styles. Ben David Jewelers carries rings in all ranges of price, style and gemstones. Here are some examples of very affordable engagement rings designed by Malo Bands.
Low Cost Engagement Rings
If you enjoy the smooth, classic designs and modest styles of engagement rings then Malo Bands is for you. They have many low cost engagement rings that are still very beautiful even though they don't cost a fortune. After all, who needs to start their marriage with a large amount of debt? You can get married even though finances are tight right now. Here are some examples of what the Malo brand has to offer you.
Malo FDR-200-02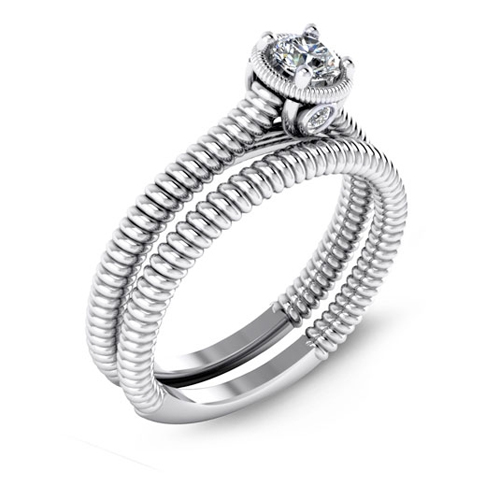 Malo Engagement Ring with Matching Wedding Band
This is a very unusual look for a low cost engagement ring. The band appears to be beaded and it comes with a matching wedding band. The center diamond has the beaded look as a halo around it and there is a smaller diamond right below it to add a little more style. The ring pictured is in platinum, but you get also have it in 14K or 18K yellow gold or white gold.
Malo FDR-200-01
Malo Platinum Engagement Ring with Wedding Band
It is like a pretty little bow with a center white diamond. This Malo style has a split shank with one having ten small diamonds to add to the sparkle of this engagement ring. This ring is available in platinum, yellow gold and white gold. You have your choice of 14K or 18K. There is a matching wedding band that has a beaded look which brings the whole design together.
Malo FDR-200-16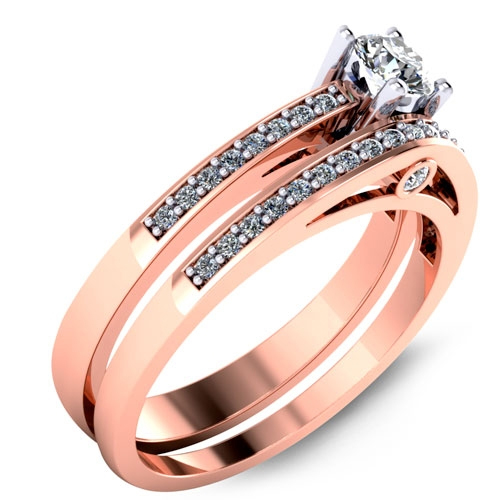 A Rose Gold Engagement Ring with Wedding Band Designed by Malo
Sixteen white diamonds adorn the band of this rose gold engagement ring. The center diamond is situated more like a solitaire but the diamonds on the band adds to its brilliance. After the wedding you will add the matching wedding band that is a row of diamonds. This ring is available in rose gold, white gold, yellow gold and platinum.
Malo FDR-200-07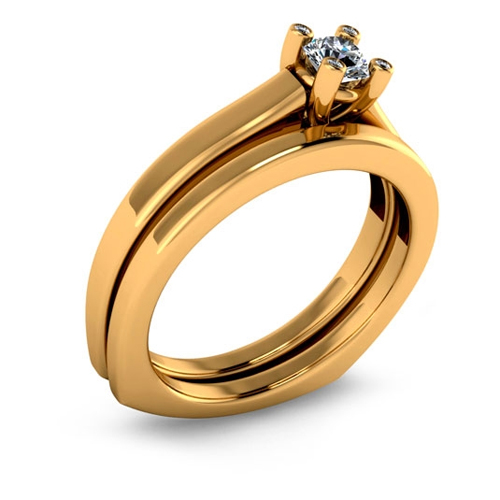 Elegant and Classic Design by Malo
Simply elegant is Malo's low cost engagement ring that is a small solitaire diamond and a classic gold band. This special ring has a matching gold wedding band. When you are modest and don't like to be showy, this is a perfect choice. It is available in both 14K and 18K gold and also platinum.
Ben David Jewelers
Ben David Jewelers understands that not everyone has many thousands of dollars to spend on their wedding rings. There are low cost engagement rings that are still very special and beautiful. They carry the Malo Bands brand as well as many other affordable choices of engagement rings. Stop by their Danville location to browse their huge bridal section.