What gift should you get for your Maid of Honor? She is your bestie and you want to get her something really cool, right? Ben David Jewelers carries a lot of beautiful jewelry that would be a perfect choice for your Maid of Honor.
Maid of Honor
Your Maid of Honor has been through thick and thin with you and now she's standing up for you at your wedding. Being great friends is awesome. But, what should you give her as a token of your appreciation of her friendship? You want something gorgeous and that she'll love. But you don't want to break the bank. Here are some great jewelry choices that she'll probably love.
Carlo Biagi Jewelry Coins
Carlo Biagi Jewelry makes beautiful coin jewelry pendants and bracelets that are modular medallions crammed full of Swarovski crystals, semi-precious stones, and mother of pearl. They use stainless steel for their designs and then plate it using sterling silver and gold. They pride themselves on their quality of craftsmanship and their unique designs. Any of their modular coins would make a beautiful gift for your Maid of Honor.
Carlo Biagli Jewelry has roots in the jewelry design of Firenze, Italy. Their family was originally from Italy and learned their attention to detail and quality craftsmanship there. It is a family tradition to make jewelry, a tradition they take very seriously.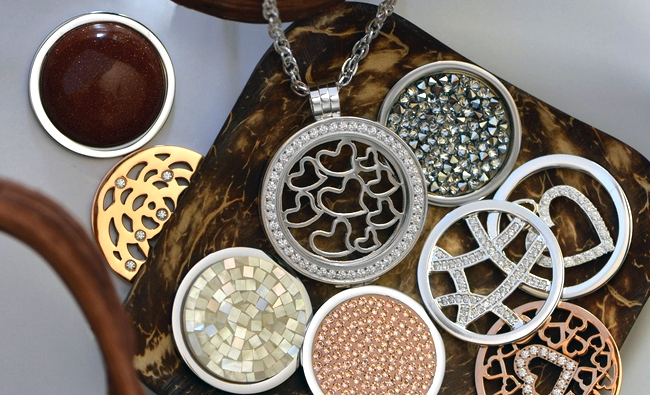 Ben David Jewelrs carries the coins and the pendant necklaces that are made by Carlo Biagi Jewelry. You can see this unique modular jewelry in their jewelry cases in the store in Danville, VA. The sales staff is always happy to help you browse and try on all the styles. A coin pendant or maybe a new coin for your Maid of Honor's necklace might be just the thing to make her day. The modular system used allows you to change out the coin in the necklace or bracelet, so anyone who uses this jewelry will love to have some more styles to use!
For Keeps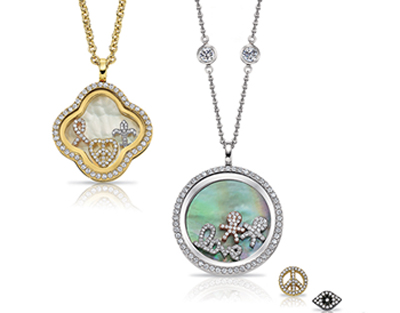 For Keeps is another coin style of jewelry that is a different look from Carlo Biagi Jewelry. With For Keeps you can add charms on top of the medallion. This would also make a beautiful gift for your Maid of Honor that she will love. Stop by Ben David Jewelers in Danville, VA, today to experience the modular jewelry of Carlo Biagi Jewelery and For Keeps.