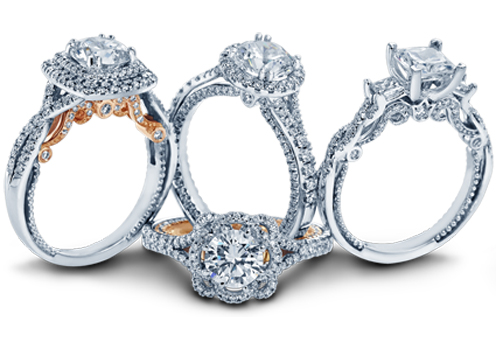 Verragio Engagement Rings
Marriage is a wonderful bond between two people who love each other. Of course, when you propose you want to offer a beautiful engagement ring. But what if you buy a ring and she doesn't like it? What are the best deals? If you are thinking of getting married, then here are some tips on bridal jewelry to help you on your way.
Marriage
Marriage is cool, getting engaged is awesome. If you're proposing to a traditional girl, you'll want to get down on one knee and hold up a spectacular engagement ring while you profess your undying love and ask for her hand in marriage. So, suppose you did all that and she can't stand that beautiful ring you picked out? What then? What the heck do you do? If you shopped at Ben David Jewelers then you can return it! Ben David Jewelers in Danville, VA, will allow you to bring her in to exchange it or return it. They have such a huge bridal section in their store that chances are excellent there is something in stock that will be the engagement ring she always dreamed of wearing. On the off chance that there isn't one in stock, just the right ring for her can be ordered in or made for her right there at Ben David Jewelers. The beginning of your marriage should be just as perfect as your lifetime together and Ben David Jewelers is there to help see that happen.
Beautiful Engagement Rings to Start Your Marriage
Ben David Jewelers carries a few different famous designer brands of engagement rings to help with your proposal of marriage. They carry Hearts on Fire, Verragio and ArtCarved, in addition to their own bridal jewelry brand.
Couture Engagement Ring from Verragio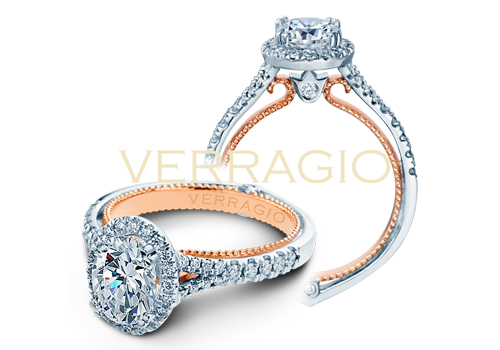 Couture Engagement Ring from Verragio
The Couture Engagement Ring, model #00424OV-TT features .35 carats of round brilliant diamonds that offset the center oval diamond that you get to choose. You can choose between gold and platinum for the ring and it has rose gold accents.
The Split Shank Engagement Ring from Hearts on Fire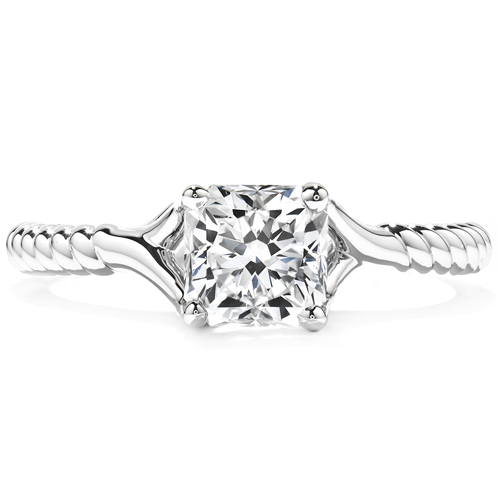 Split Shank Engagement Ring Designed by Hearts on Fire
This very affordable diamond engagement ring might be just the bargain deal to start your marriage off with no additional debt. It features .33 carats of diamonds which includes the center diamond. You have your choice of white gold or platinum and it is only $2,300, which is a fabulous deal from a jewelry designer like Hearts on Fire.
Katalina Engagement Ring from ArtCaved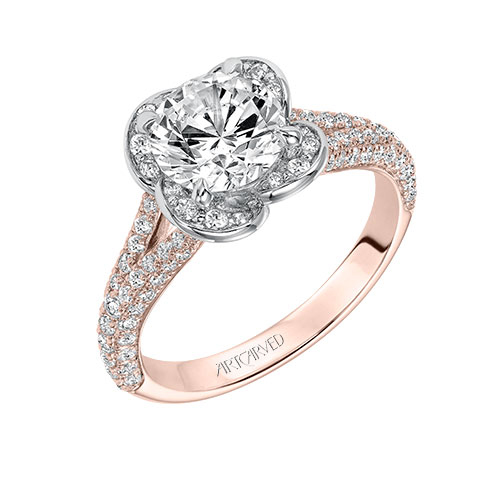 Katalina Engagement Ring Designed by ArtCarved
The Katalina engagement ring designed by ArtCarved makes a glitzy splash for her marriage proposal experience. It features split shank rose gold with pavé accents for a very sparkly design. It is available in your choice of white gold, yellow gold, platinum or palladium.
Start Your Marriage off Right
Marriage is a very serious step and you want to start it off right without getting into debt if at all possible. Ben David Jewelers has numerous engagement ring styles from which to choose. If she doesn't like the one you select, you can return it or exchange it for a different one after she says yes!