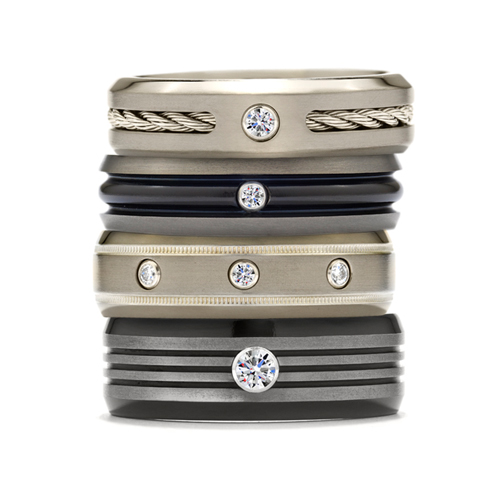 Men's gold jewellery is available in the bridal section of Ben David Jewelers, so there is no need for the groom to feel left out of the ring experience! Most guys will opt for wearing a wedding band, so while the bride-to-be is admiring the engagement rings with matching wedding bands, the groom-to-be can, too.
Men's Gold Jewellery
Ben David Jewelers carries many brands of men's gold jewellery for weddings in their bridal section. Designer brand names such as Hearts on Fire, Malo, ArtCarved and Triton are in stock and waiting for you to try them on!
Malo's JM-307-7G Wedding Band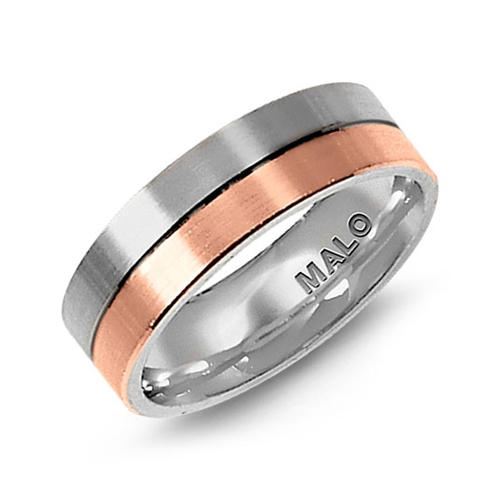 Malo has designed the wedding band with the model number JM-307-7G that is a combination of two types of gold. Each band is 7mm wide and has a satin finish. You can pick any combination of white gold, yellow gold, rose gold and platinum for this ring. You can also choose between 18K, 14K and 10K gold when you have this ring made. The lower the gold content, the harder and more durable the wedding band is going to be. The hardness of the metal is a concern with guys who are very active with their hands.
ArtCarved Style 11-WV04U85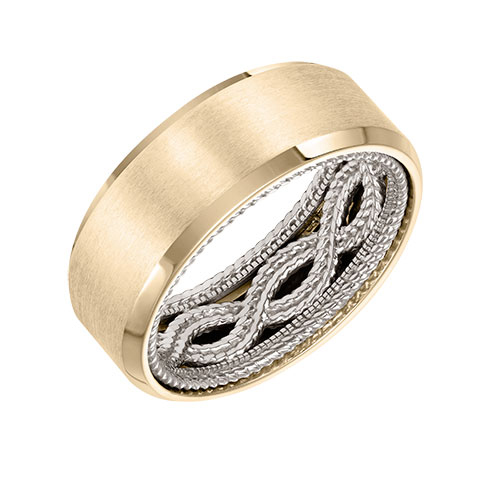 Who needs just the same old, plain men's gold jewellery? This beautiful wedding ring for men is made in your choice of white gold, yellow gold, rose gold, platinum or palladium. It sports a brushed finished on the flat profile and a rope pattern inside. The edge is beveled for a little bit of additional style. When you want something nice, ArtCarved is a great way to go.
Triton Jewelry Sterling Silver Men's Wedding Ring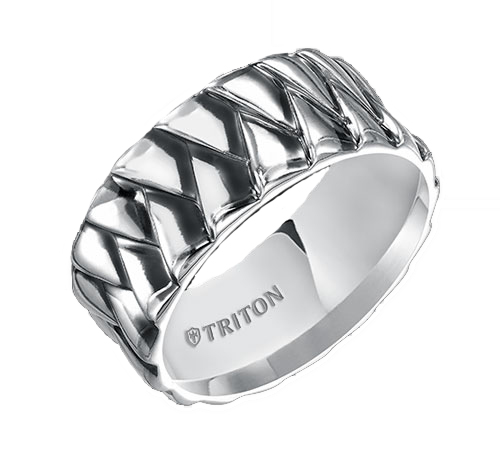 This ring from Triton Jewelry is made from cast sterling silver for the man who loves the look of silver instead of men's gold jewellery. To add a little more style to this wedding band, it has some black oxidation added for some depth in the design.
Where to Buy Men's Gold Jewellery
Ben David Jewelers is the place to visit when you're planning your wedding and are in need of men's gold jewellery or a wedding band made of one of the alternative metals.  This is a jewelry store that has a large bridal section so that you can find everything you need for your wedding, including your engagement rings and wedding bands.  The helpful sales staff will sit down with you and listen to what you are looking for in a wedding set.