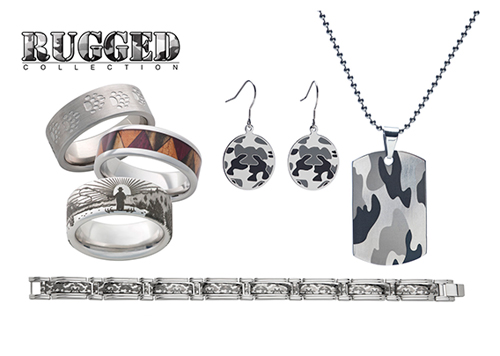 Men's rings can have all the fun for men that women's rings have for them! Jewelry Innovations, available at Ben David Jewelers, creates men's wedding bands for the man who hunts and loves camo. You can see these rough and ready for the hunt designs at Ben David Jewelers in Danville, VA.
Men's Rings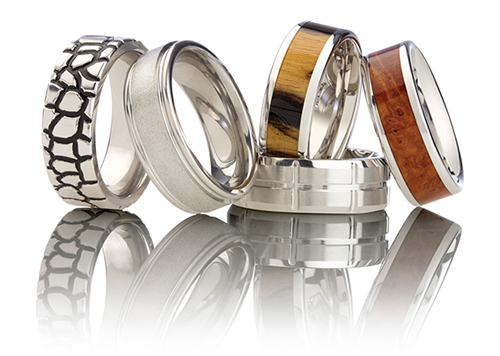 Jewelry Innovations creates men's rings not for the guy who has everything, but for the manly man. These wedding bands are for the guy who loves to hunt, trap and enjoy the great outdoors. A guy that would make comedian Tim Allen proudly grunt like a manly man. This jewelry designer has many designs from bear paw prints, snakeskin designs to camo. For this blog post, we'll take a look at a few of their camo designs for wedding bands.
V8P Camo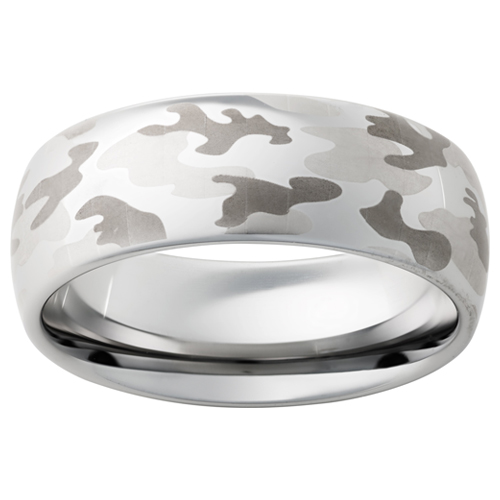 The V8P Camo men's ring is made of Vitalium, a composite metal that is tougher than tungsten and cobalt chromium. It has the look of a white gold, but is rugged enough for the active guy. This particular wedding band for men is designed with a camo design and has a pipe cut band. It is available in sizes of 5 to 13.5.
V8P15 Military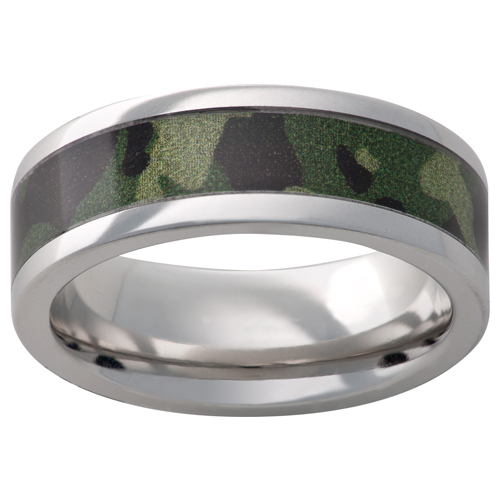 The Military design, model V8P15, is also Vitalium metal for toughness. Its camo design is a pipe cut band that features the design camo as inlay. It is then polished to a glorious sheen. You can get this manly ring in sizes from 5 to 13.5 at Ben David Jewelers in Danville, VA.
V8P15 Hideout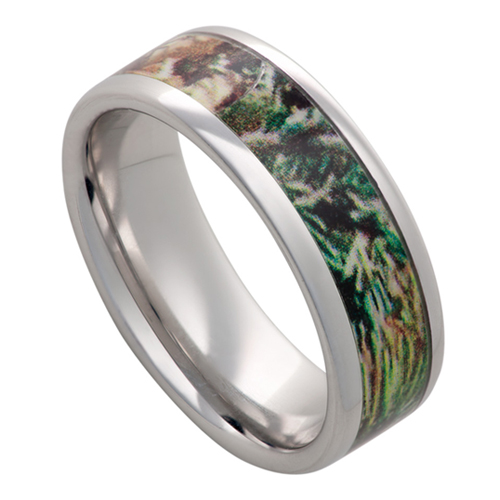 The Hideout version of V8P15 is a little bit different camo coloring for they guy that doesn't want the typical green camo design that is on everything these days. This camo is blended a little bit and not so defined with the edges of the colors. It is a Vitalium pipe cut band with 5mm camo inlay and available in sizes 5 to 13.5.
Jewelry Innovations
Jewelry Innovations has designed numerous men's rings that speak specifically to the hunter or survivalist. Their camo rings are very popular, but they also have men's bands with designs like running deer, fish hooks, animal tracks and mountain scenes. If you love the outdoors and hunting, this is the jewelry designer that has you in mind. Stop by Ben David Jewelers in Danville, VA, to try on and get the feel of these rough and ready outdoorsman designs.