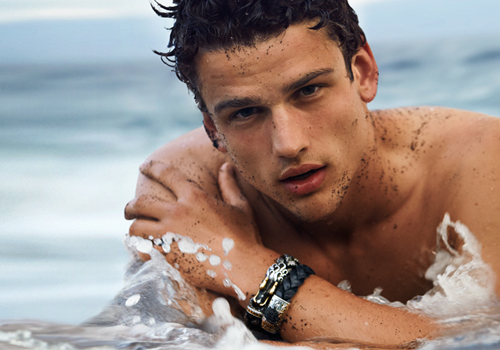 A men's sterling silver bracelet makes a beautiful gift. Ben David Jewelers in Danville, VA, has just the selection you're looking for when shopping for a man. They carry numerous brands of men's jewelry, but one in particular has become a leader in men's style.
Men's Sterling Silver Bracelet
John Hardy is a very popular, top jewelry designer brand that designs a lot of men's sterling silver bracelets. Their creations are based on John Hardy's travels and stay in Bali in the 1970s. He and his wife lived with the locals and learned their jewelry making methods. His designs are mostly inspired by their traditional techniques and folk lore.
Palu Large Gourmette Chain ID Bracelet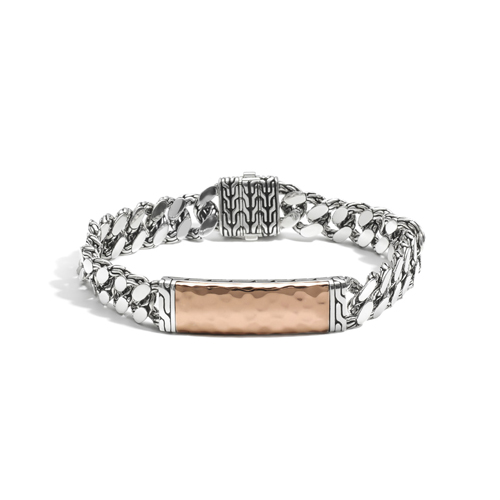 This Gourmette Chain ID bracelet is a unique, fabulous look in sterling silver. You can engrave the ID plate with your name or initials. It is a masculine look for the guy who is tired of the popular leather look and wants to go back to silver.
Naga Double Wrap Silver Link Bracelet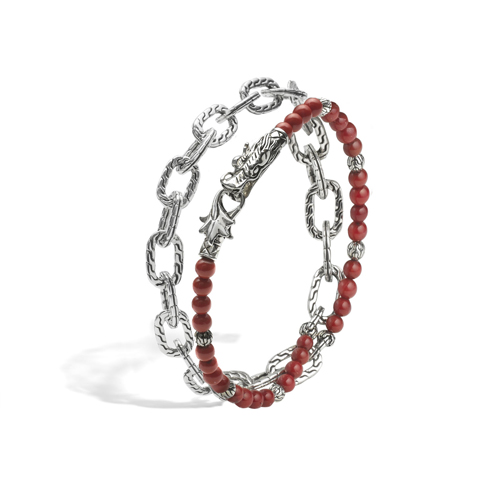 This John Hardy Naga men's sterling silver bracelet mixes the Bali folk lore of the Naga with icons that symbolize the ocean. The silver chain is enhanced with stone beads. You have your choice of the type of beads you'd like: Black Chalcedony Bead, Lapis Lazuli Bead, Stabilized Red Coral, Tiger Eye Bead, Turquoise with Black Matrix Bead, or Black Chalcedony Bead.
Classic Chain Anchor Rode Link Bracelet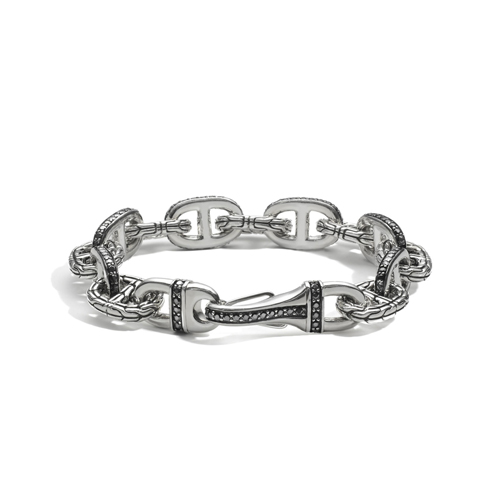 This beautiful John Hardy sterling silver bracelet for men has black sapphires embedded in the chain links. It is masculine, but adds real gemstones for an eye catching design. This is a bracelet for the man that enjoys a sense of style.
Shopping for Men
Shopping for a men's sterling silver bracelet can be difficult. Most of the choices in jewelry stores are low end designs. Stop by Ben David Jewelers to find something spectacular for the man you're buying for. Most of the bracelets for men are acrylic beads on a single strand of leather. If your man likes to show off his style, he needs something nice. Ben David Jewelers carries the John Hardy men's jewelry and plenty of sterling silver bracelet with gemstones.