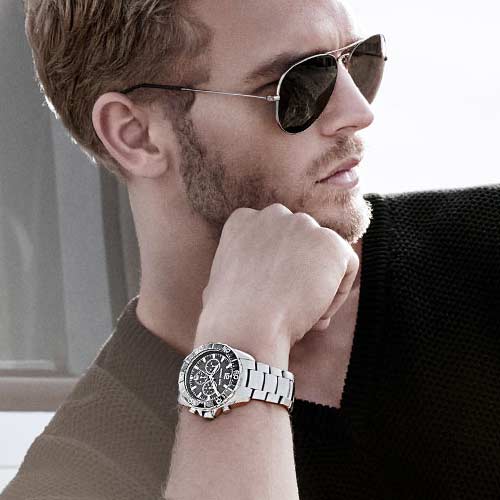 The jewelry for men and women designed by Michael Kors is available at Ben David Jewelers. Their store in Danville, VA, stays well stocked in this popular jewelry in both women's and men's styles. Here are some highlights of the beautiful Michael Kors line.
Michael Kors
Probably the most sought after item that is from the Michael Kors line for men is their watch. People are always looking for great deals on these watches, but look no further. Ben David Jewelers has great prices on them.
Gage Silver-Tone Leather Watch for Men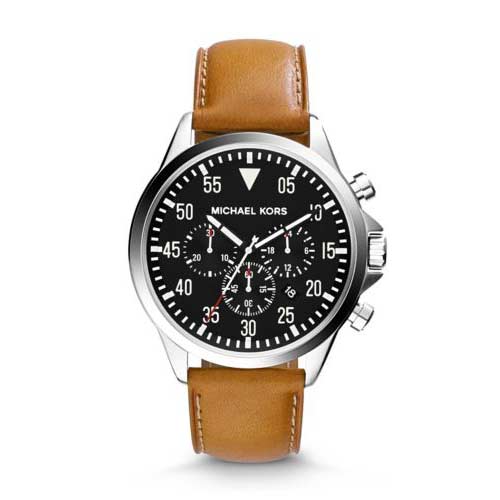 The Gage Silver-Tone Watch has a watchband made of comfortable leather that has a push clasp. This watch has a larger than average dial and it is water-resistant up to 10 ATM. It has three time-stops on the dial. Michael Kors watches are known for their reliability, but if you ever do have a problem then you can use their warranty for up to 2-years from the purchase date. This watch is also available in a silver-tone link watchband, or stainless steel and with a darker leather band.
Dylan Rose Gold Stainless Steel Watch for Men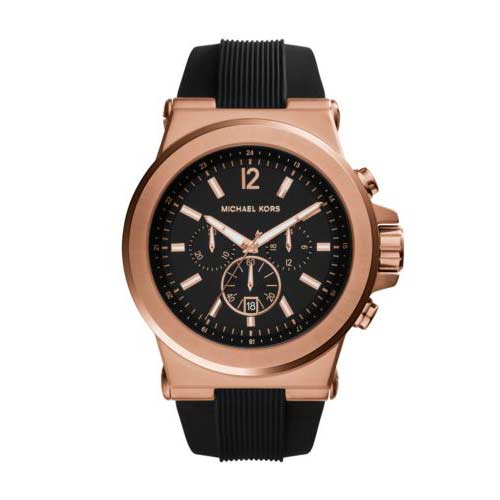 What is hot this year in any kind of jewelry, Michael Kors or not, is rose gold! Michael Kors did a beautiful job of adding rose gold accents to this beautiful timepiece. The bezel is over-sized to give it even more styling. The watchband is a sleek silicone with raised features and a push clasp. This watch is a great choice if you need one that works well in the office and when you are at play.
Maritime Link Gold-Tone Cuff for Women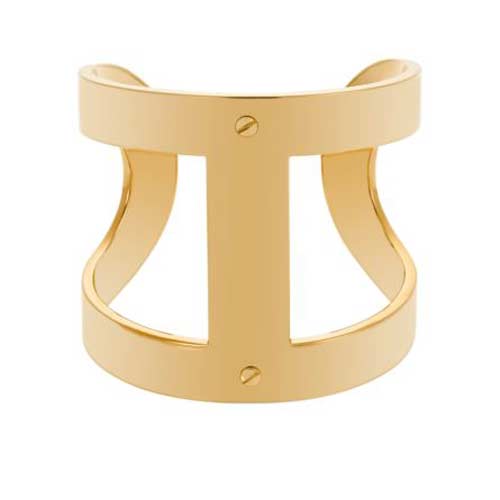 For the ladies, Michael Kors scores again with the Maritime Link Gold-Tone Cuff. It is gold in color and is made from 99% Steel and 1% Cubic Zirconia. It is 2.5" x 2.5", so it is much smaller than it appears to be in the photo. It is quite understated as an arm accent.
Matchstick Pavé Silver-Tone Cuff for Women
Slim and classic styling is always in style, now and forever. This is the case with the Women's Matchstick Pavé Silver-Tone Cuff. It is silver in color and embellished with numerous crystals. The hinge makes it easy to get on and take off. It should fit just about any arm size. It is also available in rose gold color.
Where to Buy Jewelry Designed by Michael Kors
Michael Kors is sold by Ben David Jewelers located in Danville, VA. This fine jeweler serves the greater Danville area, all the way into North Carolina and other surrounding areas. Stop by to browse the collections over some cookies and coffee. Our sales staff enjoys meeting and getting to know new customers while helping them find exactly the right bracelets and watches.