Michael Kors' name is as much a part of fashion these days as the little black dress – including the one from his line that Michelle Obama wore in her first White House portrait. His eye for looking at essentials through a high-design lens makes them flow easily into everyday life. The draw of this label's name always came in second to the attraction of the fashion house's creativity. Kors' also broke through design barriers, making higher-minded fashion more accessible to a broader range of consumers and incomes.
Michael Kors on Your Wrist
Today, it's as common to find Michael Kors' sense of style wrapped around your wrist as on your back or in your bag. The brand's watches follow the "tweaked classics" philosophy of the ready-to-wear clothing lines. Styles feature large traditional faces, unusually stylized through unique metal choices, causing a second look at the conventional. In an age when many grab their phones to tell the time, Michael Kors seeks for watches to tell others about your style.
Matchstick Pavé Silver-Tone Cuff for Women by Michael Kors This extends into the designer's bracelet lines, which often seem to compliment or serve as end-caps to his current clothing inspiration. Lately, the design house takes advantage of tone, with a heavy emphasis on rose gold. This unexpected, eye-catching detail plays against what are often clean lines within the jewelry.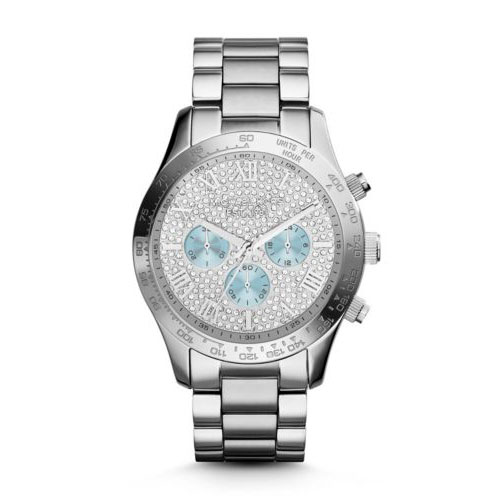 Layton SilverTone
Watch by Michael Kors
on Special Whether a fan of the brand's other products, such as handbags and clothing, or just attracted to eye-catching style, many jewelry clients find this name is so much more than a popular logo. The consistency of great design propels the awards and legends. If you're interested in adding a piece of
Michael Kors'
abiding design to your wardrobe, let our team at Ben David Jewelers open the world of this jewelry to your fashion palette.