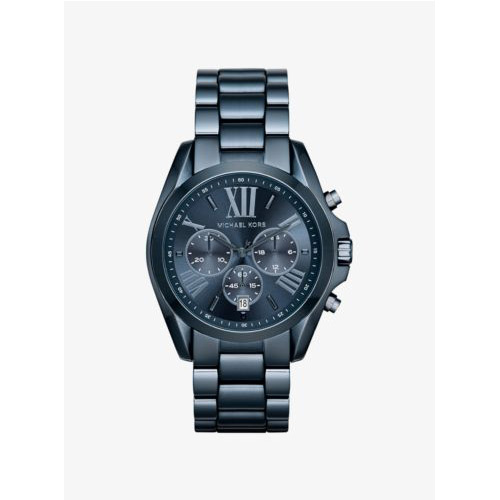 Oversize Bradshaw Blue Michael Kors Watch
Michael Kors watches are designed for men who enjoy a sense of style. Even those men who normally don't care much about being stylish and just want a practical watch find they love a fine watch. Slipping into something fashionable makes a man feel good.
Michael Kors Watches
There are twelve different style categories of Michael Kors watches to browse. In addition, there are seven different color categories, band choices and a wide variety of prices ranging from about $150 to nearly $700.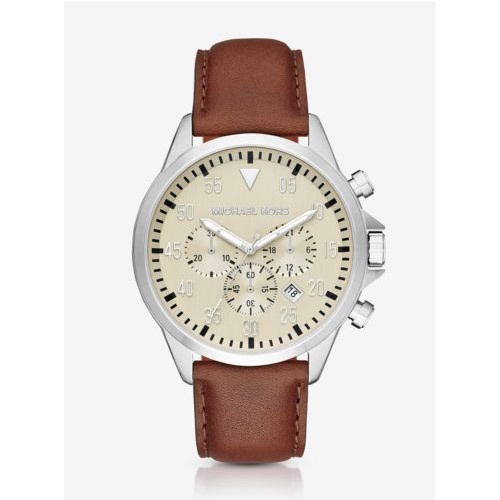 Gage SilverTone and Leather Michael Kors Watch
Michael Kors watches come in two styles of watch bands. You can go with leather that is dyed with a color that coordinates with the watch colors or you can choose the stretchy bracelet band. If you're giving one of these watches as a gift, be sure to notice if your man likes the leather or the bracelet type. Men typically have a strong preference in the style they like to wear. There are so many colors of watches designed by Michael Kors. They are mainly earthtone colors like gold, brown along with metallic choices. But there are also some blues and greens in the mix. Rose gold also makes the cut and offers a new, trendy style in watches.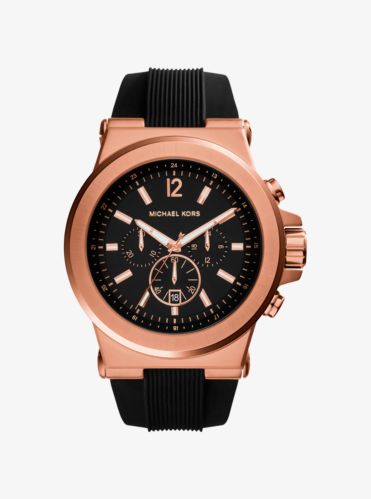 Dylan Rose Gold Tone Michael Kors Watch in Stainless Steel
Face sizes are varied. You can go with a big, oversized watch which is the latest and greatest in trendy designs for men, or you can stay with a more regular, average sized watch. Even with the regular size watches there are varying sizes of the watch itself. Try them all on and see what is comfortable and looks great on your wrist.
Where to Browse in Person
Ben David Jewelers carries the line of
Michael Kors watches
. Stop by and we'll help you try them on. It is difficult to find just the right watch without holding it in your hand and seeing how it feels on your wrist.