Pearl Button Silver Ring by Honora
Natural pearl rings are an affordable and very pretty jewelry for the hands. Ben David Jewelers carries the Honora brand of pearls and they create many pearl rings. These ones pictured here are available online, but you can get them through the store, also. If the one you want is out of stock then they'll be able to order it in for you.
Natural Pearl Rings
All of Honora's pearls are natural, cultured freshwater pearls. These are real pearls, but because they were farmed then they are very affordable. They have beautiful luster and come in a good many natural colors. These rings are made by Honora, but this is just a small sampling of the numerous natural pearl rings they make.
Pearl Swing Ring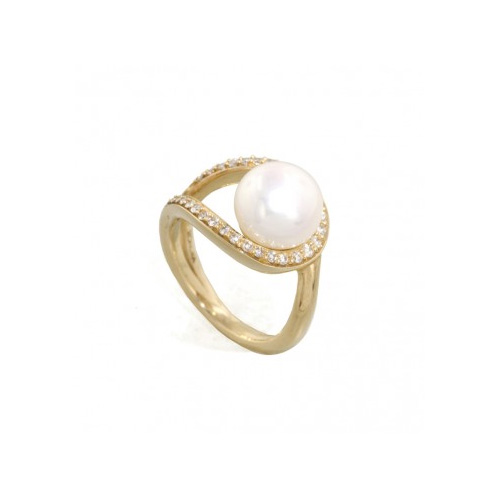 Pearl Swing Ring in Yellow Gold
The Pearl Swing ring is a natural pearl ring by Honora. It features a 9.5mm white pearl, diamonds in the band that hoops around the pearl and is made with 14K yellow gold. It is available in sizes starting at 4 and goes up greater than size 12.
Four Pearl White Gold Ring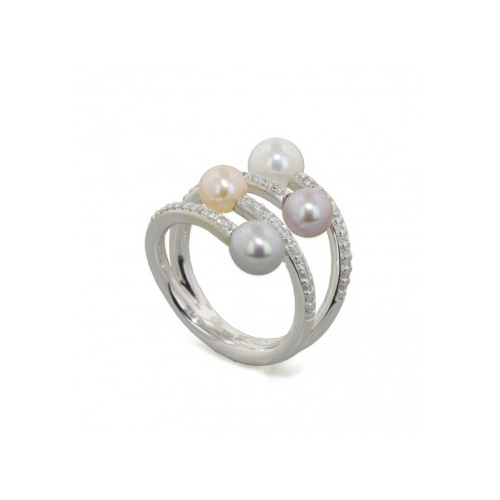 White Gold Four Natural Pearls by Honora
It is four natural pearl rings in one! This ring looks like four pearl rings. It features four 5-6mm natural pearls in various light colors. The ring is made from white gold and the sizes available run from 4 to larger than 12.
Pearl Pallini Ring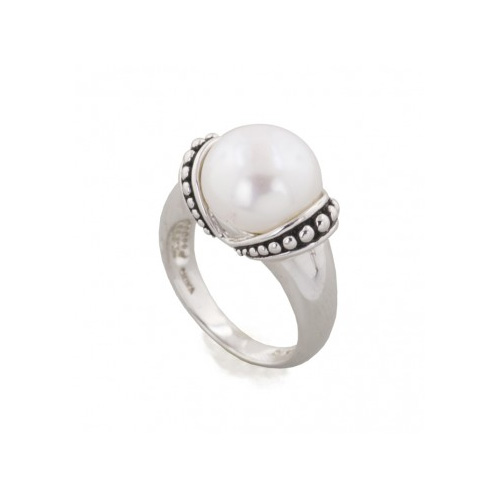 Pearl Pallini Ring in Sterling Silver
Honora's Pearl Pallini Ring has a center white natural pearl that is 11.5-12mm in size. The ring is created in sterling silver featuring two ridges in the setting with silver dots on black.
Ben David Jewelers
Ben David Jewelers carries
many natural pearl rings
from several brands, but also the very popular Honora brand. These cultured pearls make for very affordable jewelry. Stop by Ben David Jewelers today to browse.