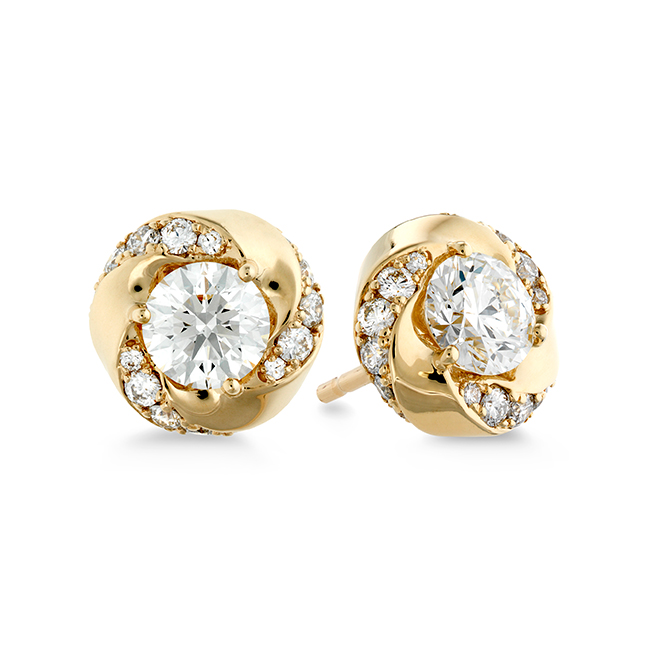 Atlantico Diamond Stud Earring Pair by Hearts On Fire
Online jewelry appraisal is sort of a misnomer. A true appraisal is an extensive process that requires a gemologist looking at the gemstones and the ring to put a value on it. We do jewelry appraisals for both insurance purposes and for estate sales in our Danville, Virginia location. Residents of Martinsville and South Boston, Virginia make the short drive in to drop off their jewelry for an appraisal.
Online Jewelry Appraisal for Insurance
Getting your online jewelry appraisal done for insurance purposes satisfies the requirements of the insurance company. It is important that you get this appraisal done every few years in order to keep current with the value of your jewelry. As you know, the price of gold, silver and platinum has skyrocketed in the past few years. The new prices of these metals have a dramatic effect of the value of your jewelry. If you ever lose your ring or necklace then you want to make sure the insurance company will compensate you for its current value. This is the purpose of the appraisal. It is the proof of the current value of your jewelry.
Estate Sale Jewelry Appraisal
Getting an online jewelry appraisal for your jewelry that you want to sell is different than getting an insurance appraisal. This is going to be based on a lot of different factors. This appraisal will give you a good idea of what price your jewelry is likely to fetch in an estate sale or auction right away. These appraisals will also take into consideration the history or antique value of the jewelry.
How to Get an Online Jewelry Appraisal
An online jewelry appraisal is available by contacting our store in Danville. We also serve the areas of Martinsville and South Boston, Virginia. You can call us or drop by with your jewelry. We offer appraisals every month. We'll store your jewelry in our vault until the appraiser can write the appraisal for you. Of course, your jewelry is insured while it is in our possession. Once the appraiser has completed the appraisal, we'll store it in our vault until your return.