Pandora beads and charms are loved by woman of all ages and all backgrounds. If you need one last minute gift, this is the gift to wrap up. As a bonus, you will receive a genuine Pandora Christmas ornament for the tree!
Pandora Beads and Charms
There are many new Pandora Beads and Charms from which to choose this holiday season. One favorite is the red candy cane theme with a curvy red striped bead and its matching blue Chanukah cousin. Pandora beads and charms also feature a pretty gift box beaded charm this year that is full of red and white Cubic Zirconia in between the "ribbon" on the box.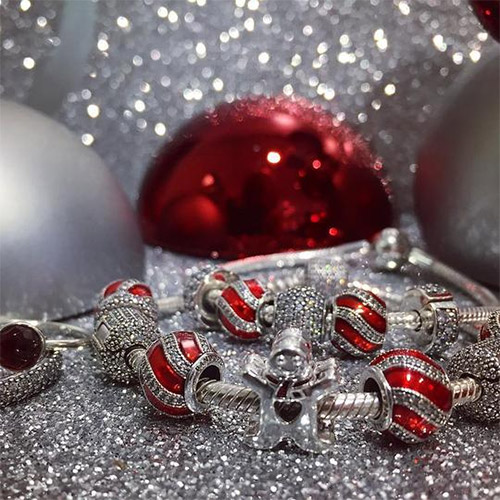 Pandora Beads and Charms for Christmas 2016 If you are shopping before the holidays start then you'll be able to receive a Pandora holiday ornament absolutely free with your $125 Pandora purchase. This beautiful gift box ornament is prepackaged in a beautiful Pandora box, ready to give.
Holiday Gifts from Pandora
At holiday time, every loyal Pandora customer hopes that she will receive more charms for her bracelets, or possibly an upgrade on the bracelet itself. Today there are even more items from which to choose with so many new themes and accessories. Pandora now has a variety of rings, earrings and necklace to match her favorite bracelets.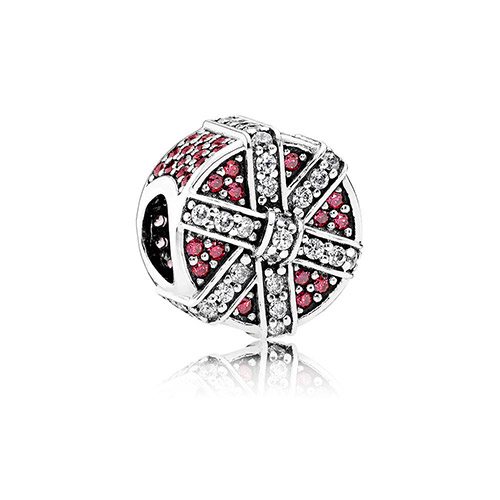 Shimmering Gift by Pandora Ben David Jewelers is an authorized retailer for Pandora jewelry. The free Pandora ornament is available only while supplies last, so it is best to come in as soon as possible for this keepsake. But there are always plenty of Pandora beads and charms from which to choose. This brand is so popular that we made sure we stocked well before the start of the holiday shopping season.