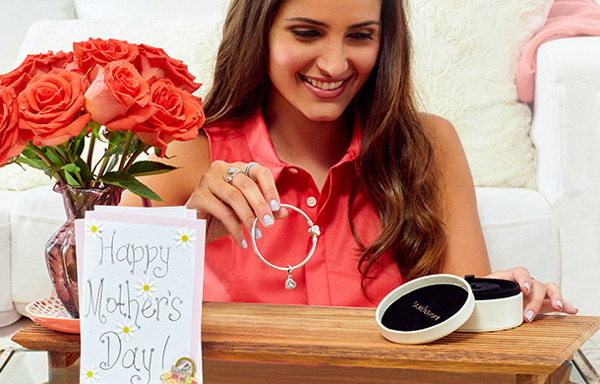 Mother's Day Gifts by Pandora
Pandora bracelets are a beautiful gift for a mom that loves the beauty of the Pandora brand. If your mom collects these charm bracelets then these specially selected bracelets are a must for your mom. Pandora has created limited edition gift sets for two of their charm bracelets and one charm, all designed for Mother's Day.
Pandora Bracelets in Limited Edition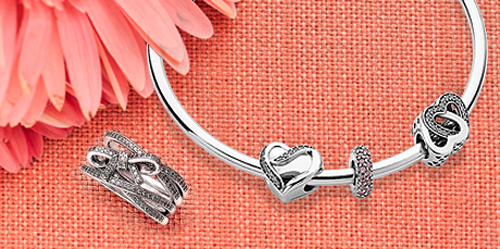 Pandora Bracelet and Ring
The Pandora bracelets that have been selected for this promotion are "A Mother's Love" and "Flowers from the Heart." These two bracelets are normally sold at a much higher retail price. For your Mother's Day gift, they have a special box and a special price.
A Mother's Love Pandora Bracelet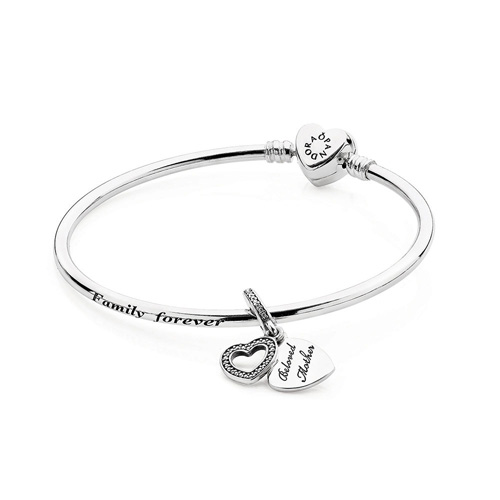 A Mother's Love Pandora Bracelet
A Mother's Love bangle bracelet is a circle of love, just like your family. "Family Forever" is engraved on the sterling silver bangle and the set includes the dual heart charm that has "Beloved Mother" engraved on one of the hearts. This set comes with the round leatherette gift box.
Flowers from the Heart Charm Bracelet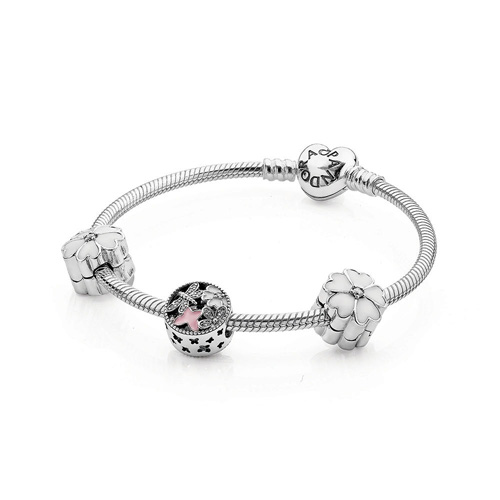 Flowers from the Heart Pandora Charm Bracelet
What mom wouldn't love a Pandora bracelet featuring some of the beautiful Pandora enamel work? This charm bracelet features the Springtime charm that has flowers and butterflies. This charm bracelet has the White Primrose charm on either side of the Springtime charm. This set comes complete with a zippered, round leatherette gift box.
Pandora Charm
.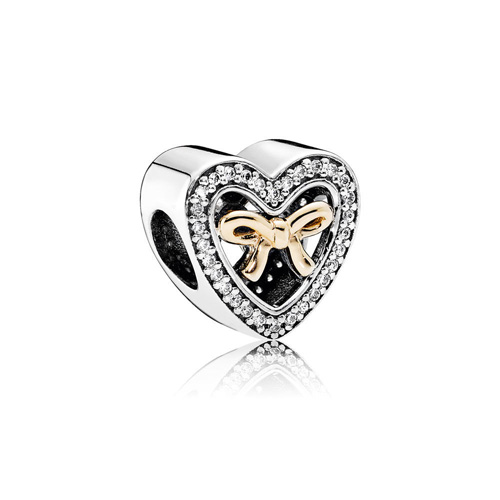 Bound by Love Limited Edition Pandora Charm
The "Bound by Love" Pandora charm features sparkles and a 14K gold bow. It will fit any Pandora charm bracelet. This exclusive, limited edition charm comes with a round leatherette gift box and is available only as long as supplies last.
Ben David Jewelers
Mother's Day falls on Sunday, May 8th, this year. There is still plenty of time to pick up one or all of these
Pandora bracelets
and the extra charm for your mom for Mother's Day. It is best if you arrive sooner, rather than later, as these are in limited quantity. The special price will last only as along as this stock lasts.