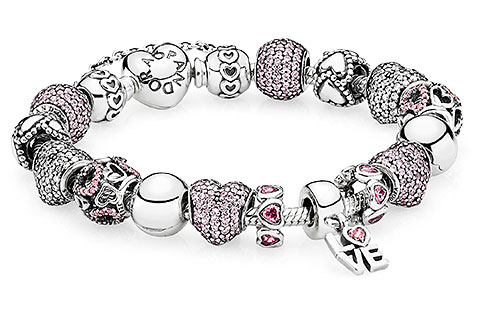 Pandora Charms and Jewelry
Pandora charms are fine jewelry and they have been designed to have a certain look. Sometimes people will use harsh chemical to clean these charm bracelets and ruin their look. Be sure to properly clean your Pandora jewelry so that you do not remove the finish or change that beautiful look you fell in love with when you purchased it.
Pandora Charms
The Pandora Charms that you purchased are hand-finished with sterling sliver, 18K or 14K gold with superior Danish design. It is very important that you properly care for these charms so that you do not ruin that beautiful finish.
How to Care for Pandora Jewelry
When you are going to participate in sports or other similar activities, it is important that you remove your Pandora bracelets so that you do not damage them with scratch or dents. Remember to slip them off and put them in your purse for safe keeping.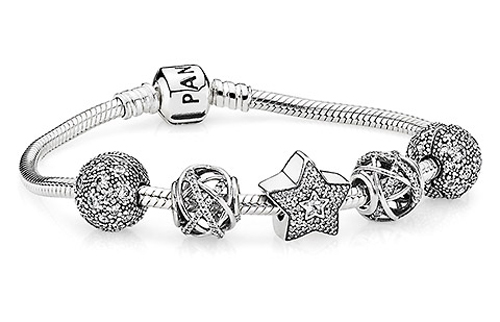 A Pandora Bracelet with Unique Charms
Wait until you perfume has settled on your skin before putting on your Pandora bracelet. Sometimes the chemicals in your perfumes or cologne spray can damage the finish of your jewelry. So, save putting your jewelry on for last.
Proper Cleaning
For any of Pandora's bracelets or charms that do not contain cultured pearls, put a few drops of shampoo into a glass and add water. Soak your Pandora jewelry in it and scrub it with an old toothbrush. A toothbrush is the best tool for cleaning jewelry because it is soft and gets into the little crevices. So, when you get a new toothbrush, don't throw the old one away! Keep it as a jewelry cleaning tool. After you soak and scrub your Pandora bracelet, rinse and then pat it dry with a soft towel.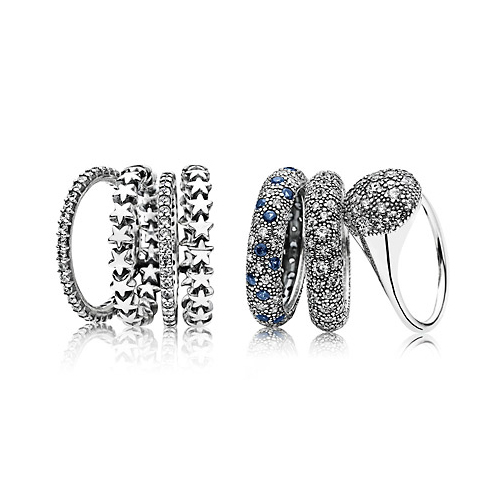 Pandora Rings
If you think your bracelet has lost a bit of its new shine, you can polish it with a silver polishing cloth to bring back that luster. A silver polishing cloth can be purchased from your fine jeweler where you bought your Pandora charms. They are very handy to have for putting on that last minute shine on your gold and silver jewelry. Of course, whenever you are in the neighborhood of your fine jeweler, stop in and ask them to professionally clean your Pandora bracelet and charms that you are wearing. They are usually able to do this while you wait. You can browse new items in their store while they are cleaning your bracelet. Most jewelers do not charge for this quick service.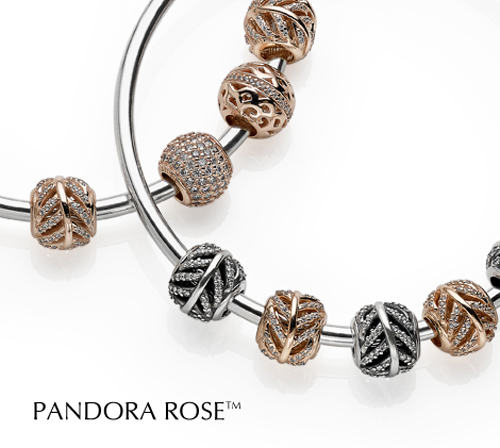 Bead Charms from Pandora Rose Bracelets
Any of Pandora Rose jewelry needs to be cleaned with extra special care. Please clean only with a soft cloth or have your jeweler clean it for you. Leaving the tarnish on the jewelry will add to and deepen that lovely pink hue it has. So, you might want to skip cleaning it at all.
Where to Purchase Pandora Jewelry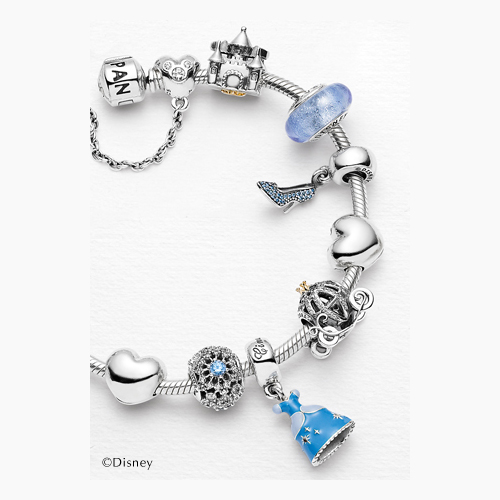 Cinderella Charms in the Pandora Disney Collection
Ben David Jewelers always has a full stock of Pandora charms and bracelets for you to browse. Feel free to stop by anytime when you want to add to your
Pandora collection
or have your bracelet cleaned.