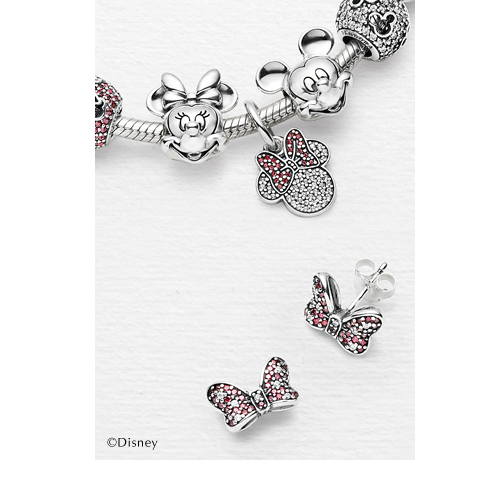 When you count the days to figure out how much longer it will be before you can visit Disneyland or Disney World, you are a Disney fan. There just isn't enough Disney for you in your life. It is you that Pandora had in mind when they designed their Disney collection.
Pandora's Disney Charms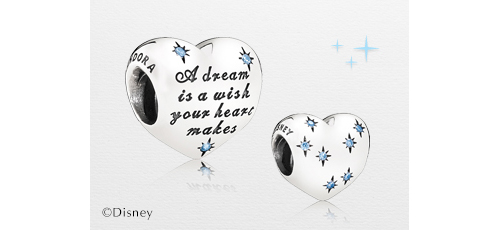 Pandora has designed a beautiful line of Disney themed charms so that you can keep Cinderella, Mickey and Minnie close to your heart. When you're having a great day, you are sharing it with your Disney pals. When you have a blue day, they are there to remind you of super fun times at Disney World.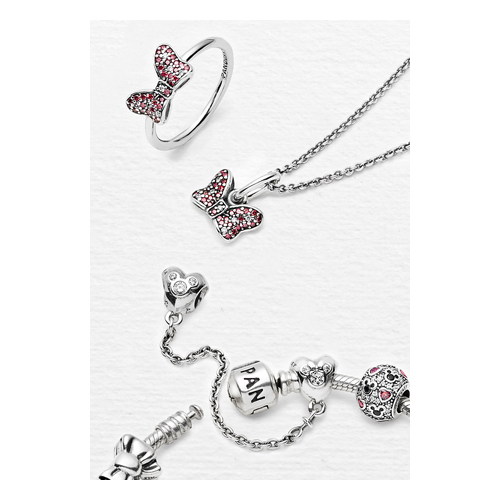 These specially licensed Disney charms are new additions to Pandora's line of fine charms and bracelets for spring 2015. This fun collection includes Minnie's red hair bow in a glittery style. Many of the charms feature the likeness of Mickey or Minnie Mouse.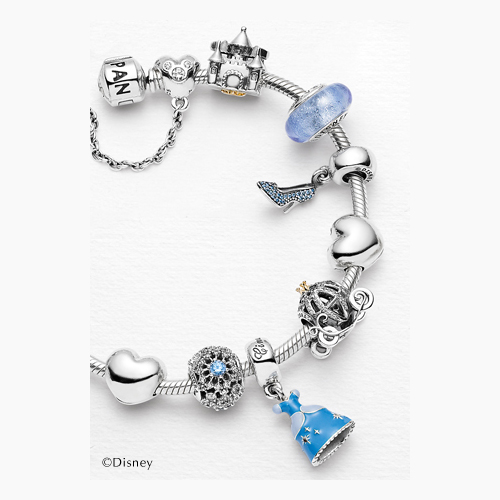 But Disney isn't about just Mickey or Minnie Mouse! Cinderella is also a very popular favorite at Disneyland! You can create an entire bracelet featuring only Cinderella if she is your favorite character. Pandora has designed charms in the shape of Cinderella's dresses, the pumpkin chariot, the glass slipper encrusted with blue crystals and many hearts to represent her love of the prince.
Of course, Pandora did not leave Snow White forgotten! There are several charms featuring the Snow White story, including her dress in yellow and blue. Other Snow White charms include a big, red apple and a red rose.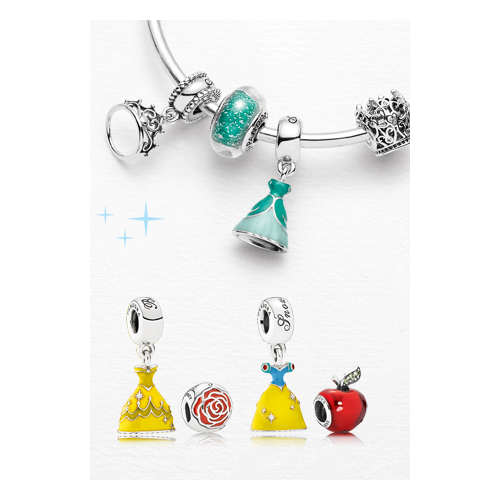 Where to Buy Pandora Disney Charms
You can browse Pandora's beautiful charms and bracelets at Ben David Jewelers. Their store in Danville is well stocked with Pandora's collections of Disney charms and all of Pandora' s other beautiful charms. Stop in today and add to your bracelet's collection.