Bracelets
Pearl Bracelets for Brides for the Wedding Day
A very elegant and simple wedding day look can be found with genuine pearl bracelets for the bride and the bridesmaids. Ben David Jewelers carries the Honora pearl bracelets that are very popular with brides for both gifts for the bridesmaids and for themselves to wear on their wedding day.
Pearl Bracelets for Brides
One of the helpful things about the beautiful Honora pearl bracelets for brides on her wedding day is that they come in a huge variety of colors. It is very easy for you to wear a color that compliments your wedding colors and have your bridesmaids in the actual wedding colors.
These pearls are real pearls, but they are not taken from oysters in the wild. They are cultured pearls from farmed, fresh water oysters. Farming pearls allows for a good selection of pearls at a very affordable price, plus it lets the wild oysters in the oceans keep their populations at a good level. For your wedding you'll want real pearls, not glass, and you can do that with Honora fresh water pearls.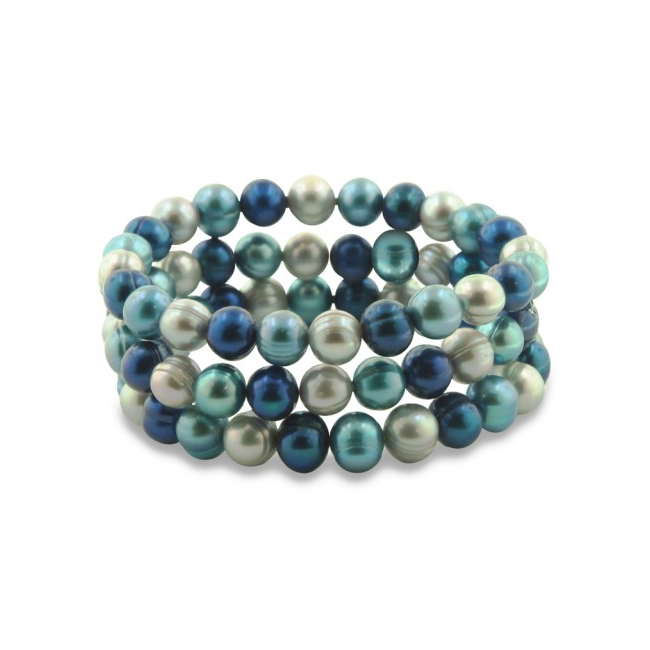 The Honora pearl bracelets are a very affordable gift for your bridesmaids. It is a gift that they can use all the time and always remember how beautiful and special your wedding day was. It is easy for them to wear a pearl bracelet with any outfit, both casual and dressy. This makes it the perfect bridesmaid gift.
Ben David Jewelers
When you're shopping for pearl bracelets for brides, stop by Ben David Jewelers in Danville, VA. We have many, many options for you in pearl bracelets and other beautiful ideas for your wedding day jewelry. You might find a different bracelet that you'd like for yourself and choose the pearl bracelets for your bridesmaids.